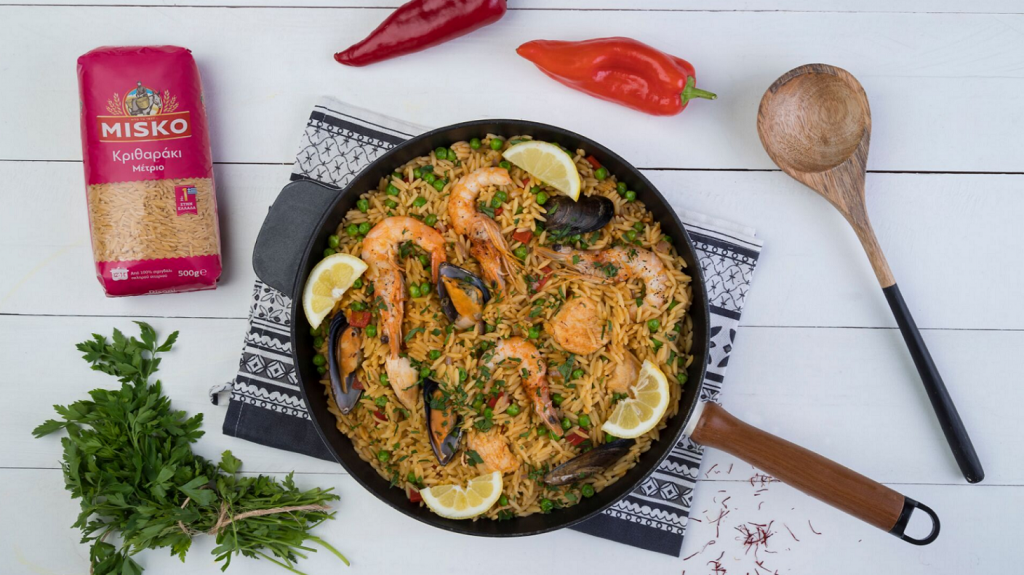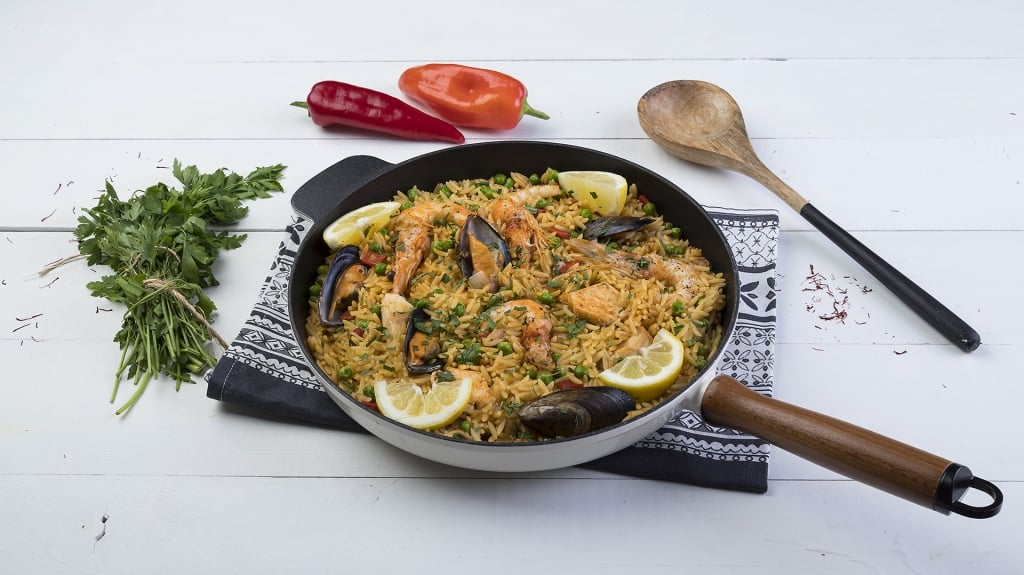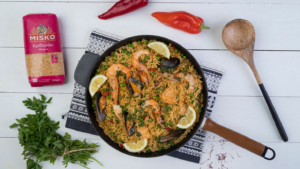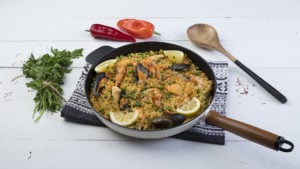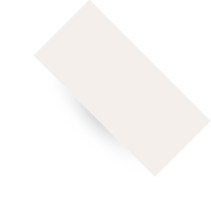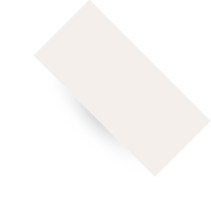 10΄
Preparation
Time

30΄
Cooking
Time

medium
Difficulty

4
Portions

INGREDIENTS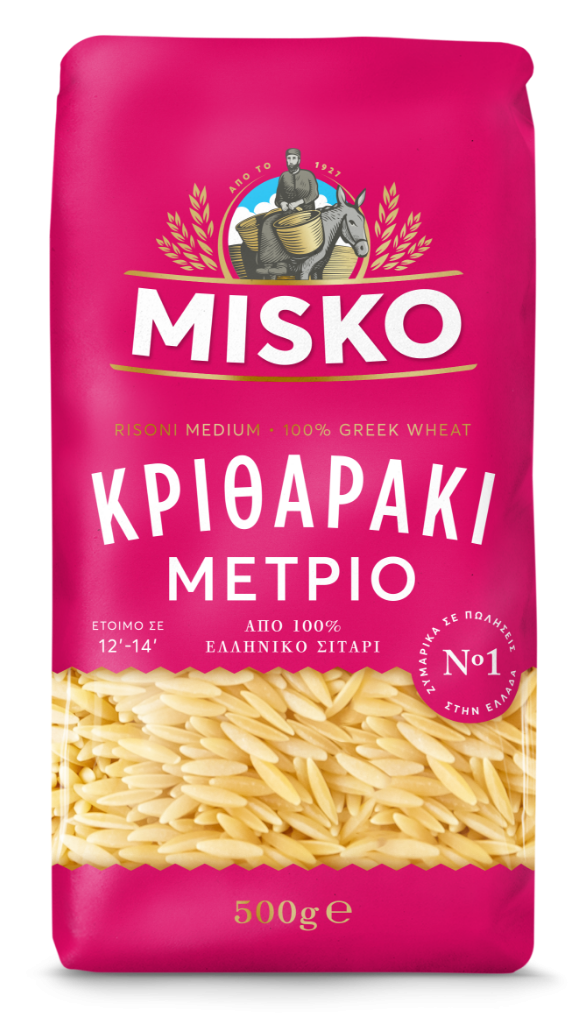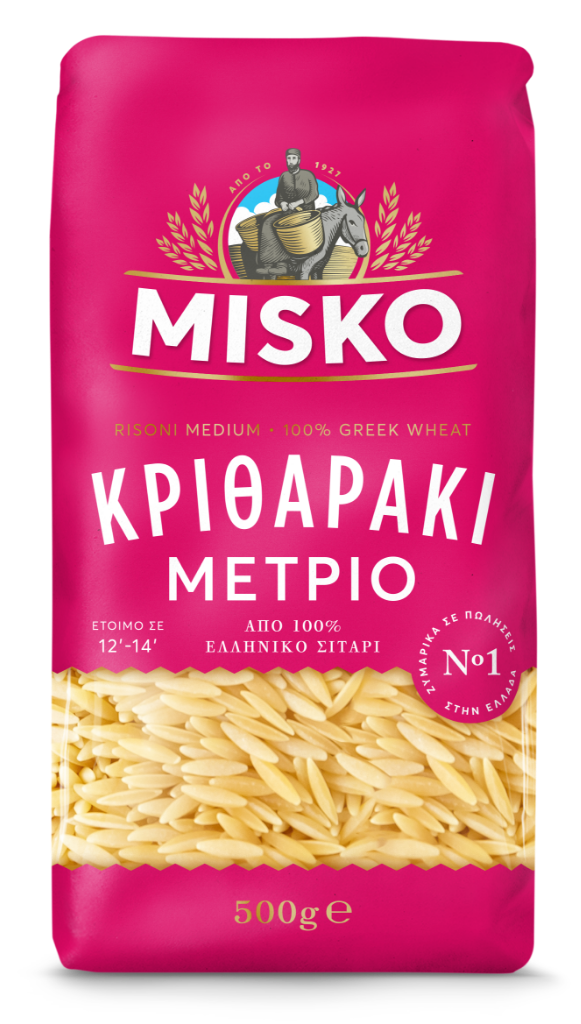 MISKO Risoni Medium (Orzo Medium)
500 g MISKO Risoni Medium (Orzo Medium)
6 chicken thighs, cut in small pieces
200 g peas, fresh or frozen
4 cloves of garlic, grated
1500 ml hot chicken broth
12 large shrimp, without the shell
500 g mussels, in half shell, frozen
½ bunch parsley, finely chopped

METHOD
Sprinkle salt and freshly ground pepper over the chicken pieces. Heat 4 tbsp. olive oil in a saucepan and sauté the chicken for 2-3 minutes, on all sides, until golden brown. Transfer the chicken to a plate.
Sauté the shrimp for 2 minutes, until they are slightly browned and transfer them to a plate.
In the same pot, add another 3 tbsp. olive oil and sauté the onion and pepper for 2-3 minutes until soft. Add the peas and sauté for 1-2 minutes. Salt very lightly (depending on how salty the broth will be) and sprinkle with freshly ground pepper.
Add the garlic, paprika and chicken to the pot and sauté for another 1-2 minutes. Add the MISKO Risoni Medium and sauté for 1 minute.
Dissolve the saffron in the hot chicken broth and pour in half the contents of the saucepan. Allow to boil, reduce heat and stir gently and continuously for 10 minutes or until the orzo has absorbed the liquid.
Pour in the rest of the broth, stirring constantly, and as soon as the orzo absorbs about half the liquid after 3-4 minutes, add the mussels and shrimp to the pot.
Continue stirring gently for about 3-4 minutes, and while the orzo is still juicy, remove from heat. Sprinkle with the parsley and stir gently.
Serve the Paella with lemon wedges, making sure each dish has chicken, shrimp and mussels.