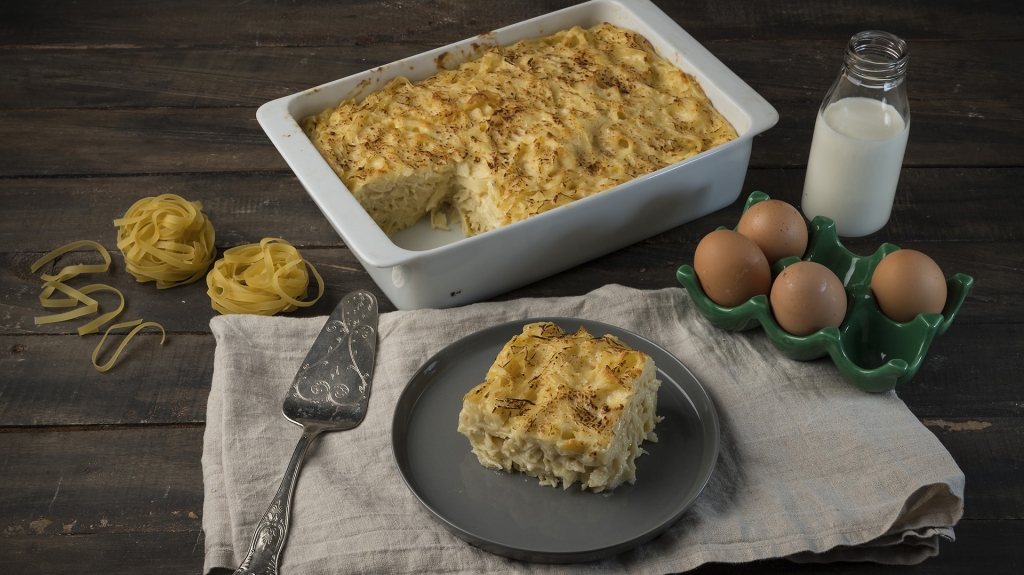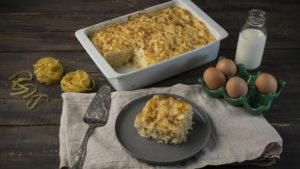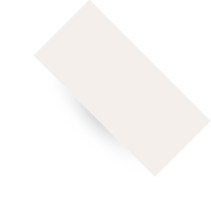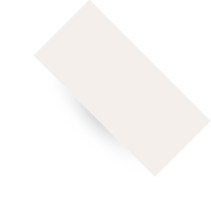 20΄
Preparation
Time

40΄
Cooking
Time

medium
Difficulty

4
Portions

INGREDIENTS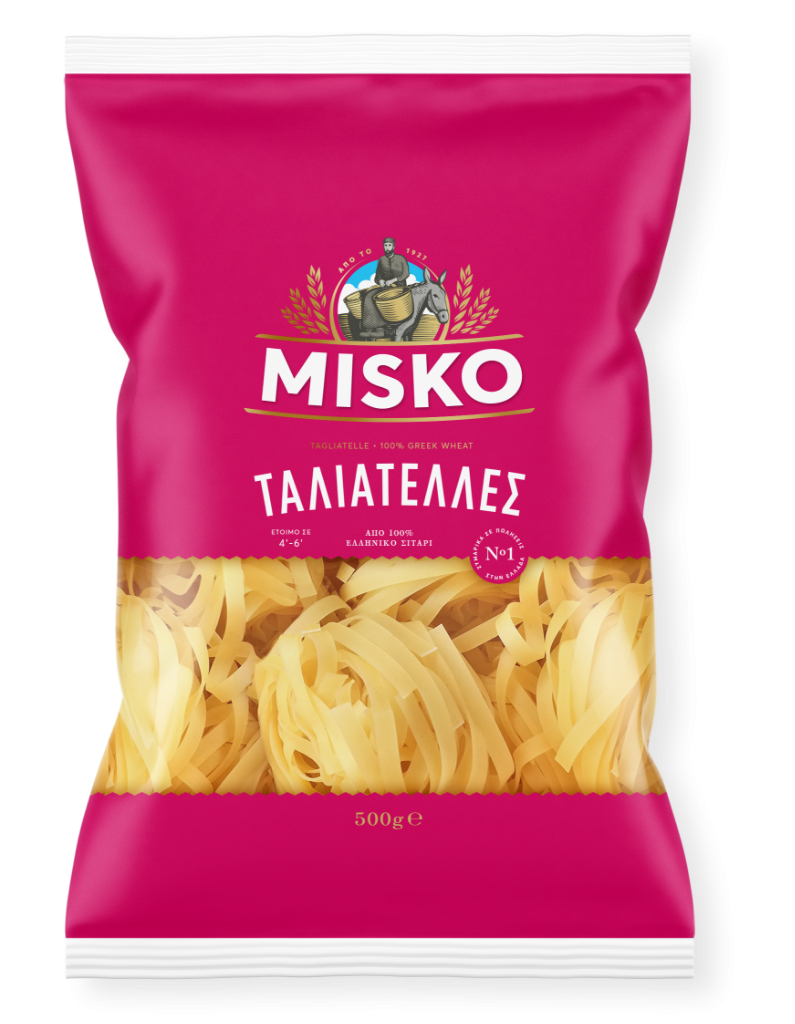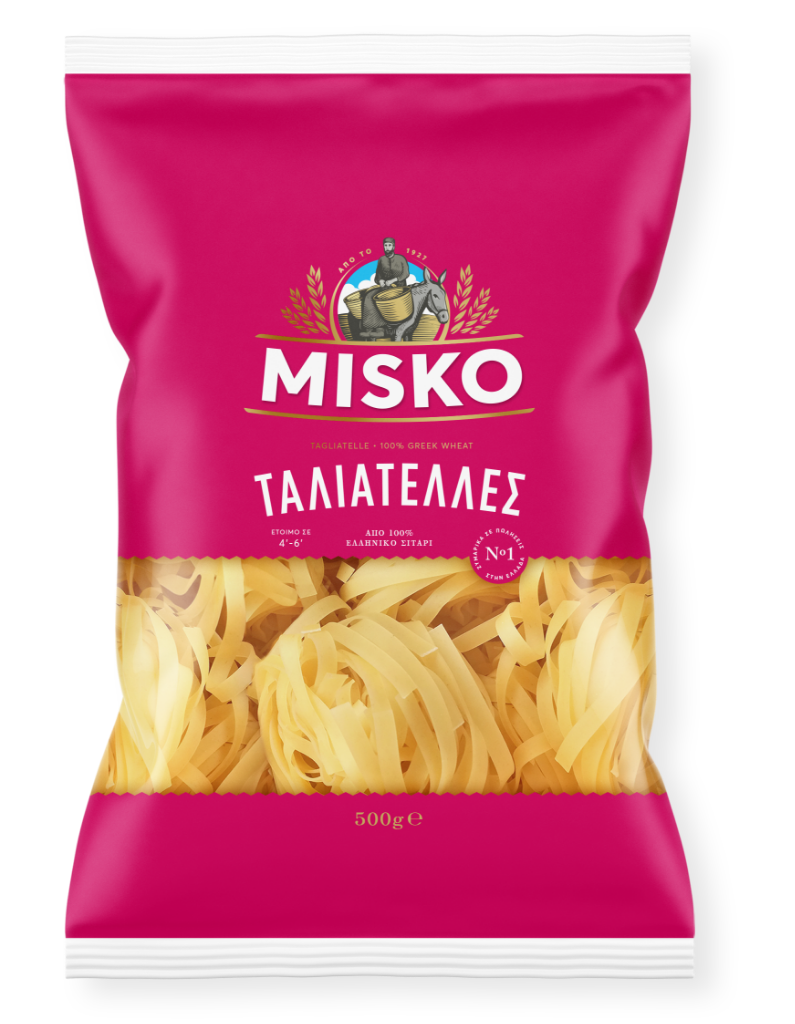 MISKO Tagliatelle
4 tbsp. all-purpose flour
300 g Graviera cheese, grated

METHOD
In a pot, melt 4 tbsp. butter, then add the flour, stirring constantly for 5 minutes.
Gradually add the milk, the nutmeg, salt and pepper and simmer until it thickens. Remove from the heat and add the rest of the butter, the Graviera cheese and the egg yolks.
At the same time, prepare the pasta. Fill a large pot with 5 liters of water and cook on high heat.
Once the water starts boiling, add 35 g salt and the MISKO Tagliatelle. Stir with a cooking fork and let the pasta boil for as long as indicated on the package.
Strain the noodles and then add them to the pot with the sauce and mix well.
Beat the egg whites until peaks are formed. Add the egg whites to the pasta mixture and gently mix together.
Put the mixture in a lightly buttered heat resistant dish and cook in a preheated oven at 200°C for 20 minutes until golden. Serve immediately.