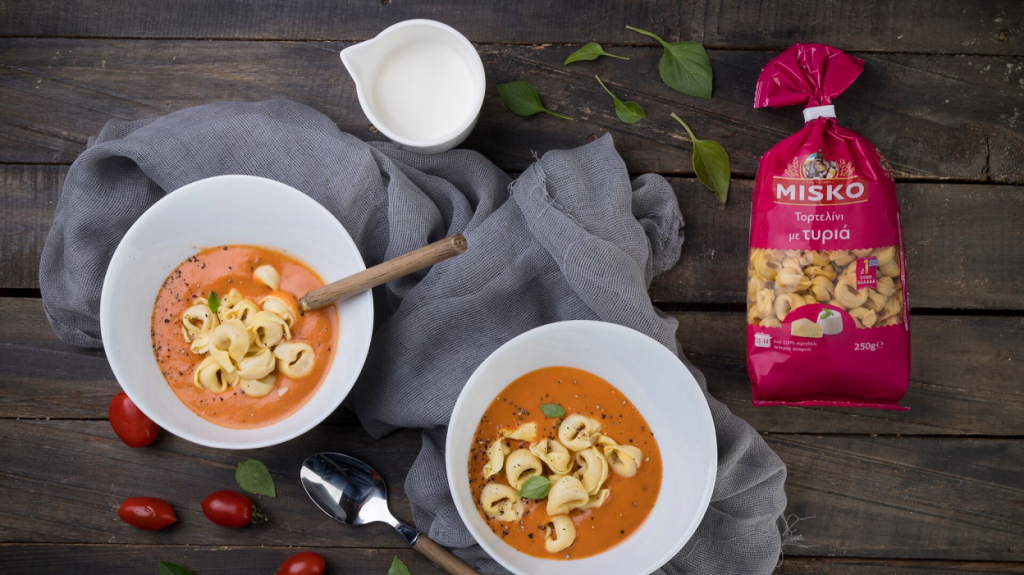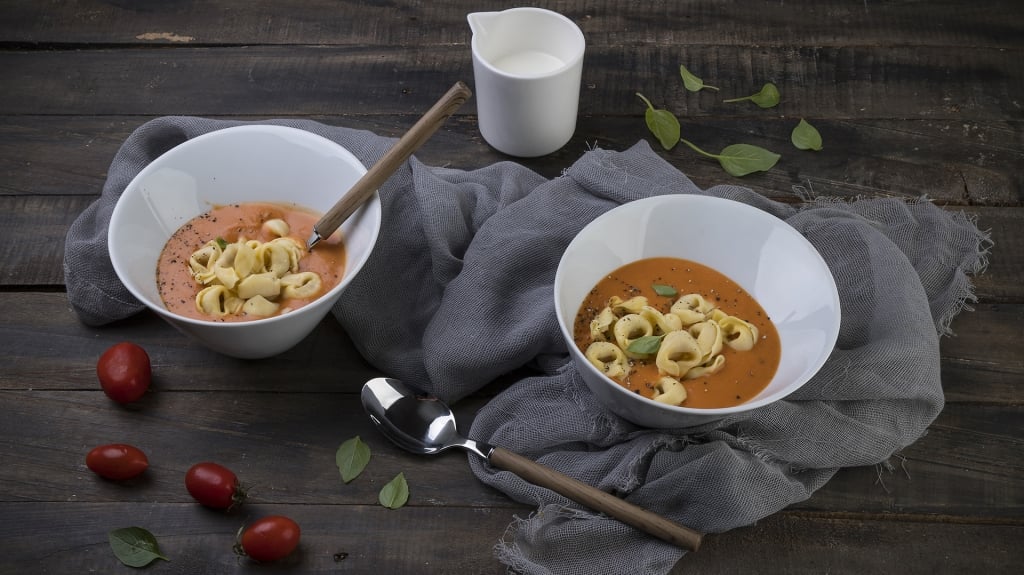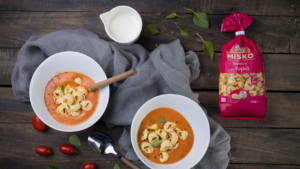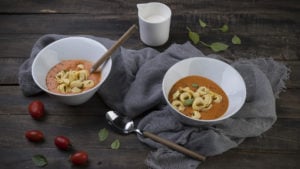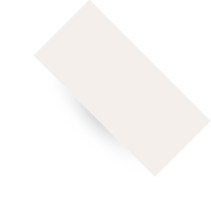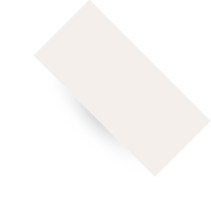 20΄
Preparation
Time

35΄
Cooking
Time

medium
Difficulty

4
Portions

INGREDIENTS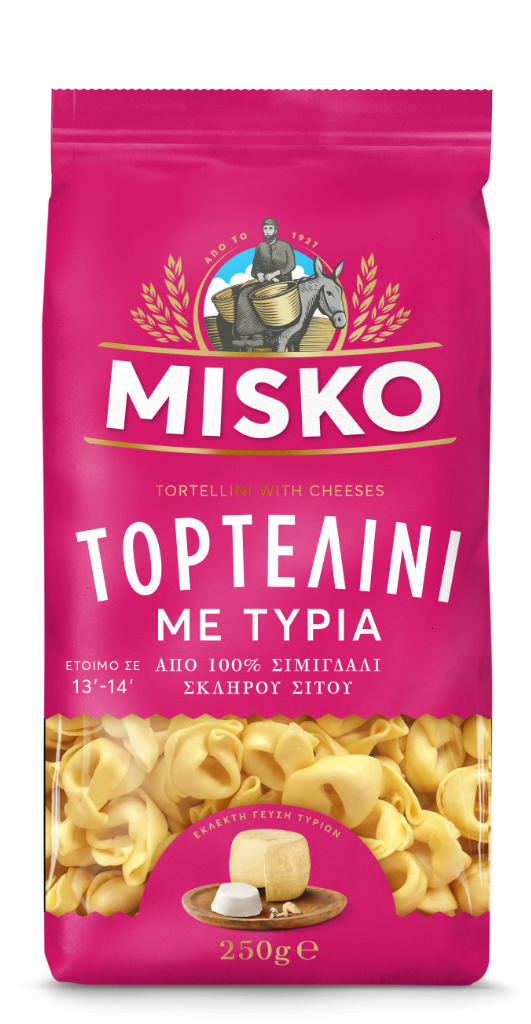 MISKO Tortellini filled with Cheese
250 g MISKO Tortellini filled with Cheese
500 g ripe tomatoes, cubed
1 onion, sliced in quarters
1 litre vegetable broth or water

METHOD
Put the tomatoes, peppers, onion and garlic in a baking pan lined with waxed paper. Drizzle with 4 tbsp. olive oil, salt and freshly ground pepper and stir to evenly coat. Cook in a preheated oven at 180°C for about 15-20 minutes, until soft and golden brown.
Put the potatoes and the roasted vegetables with their juices in a saucepan and add the broth or water. Bring to a boil and cook for 15 minutes, until the potatoes are soft.
At the same time, prepare the pasta. Fill a large pot with 2.5 liters of water and cook on high heat.
Once the water starts boiling, add 7 g salt and the MISKO Tortellini filled with Cheese. Stir with a spoon and let the pasta boil for as long as indicated on the package.
Strain the pasta and drizzle with 1 tbsp. olive oil. Stir gently and leave the pasta aside.
Purée the contents of the saucepan with the vegetables, using a hand blender, until creamy. If it is too thick, add some water. Add the cream and if necessary add some salt and freshly ground pepper and purée again.
Add the tortellini and shake the pot lightly.
Serve the creamy tomato sauce with the tortellini, sprinkled with freshly ground pepper and fresh basil.