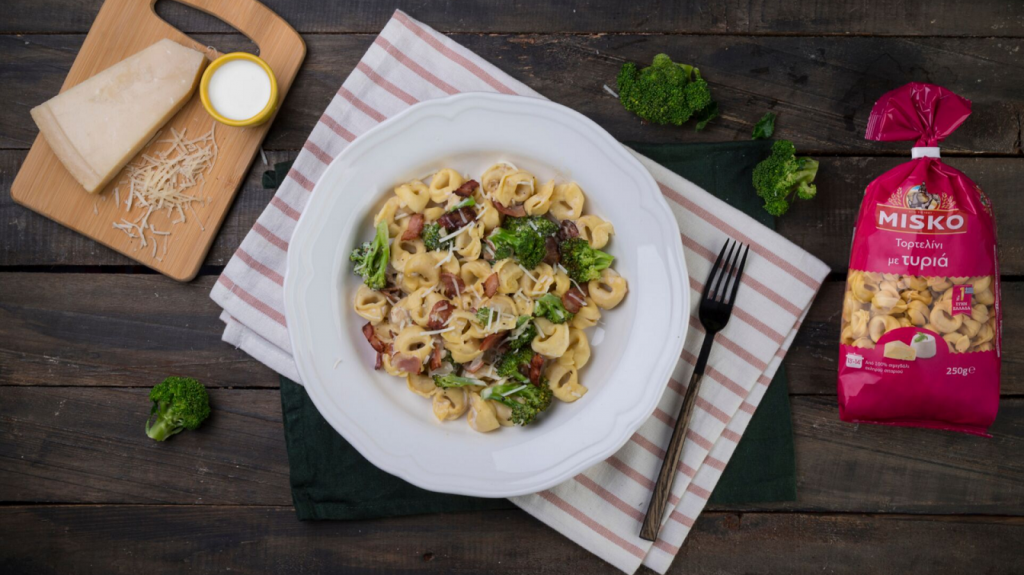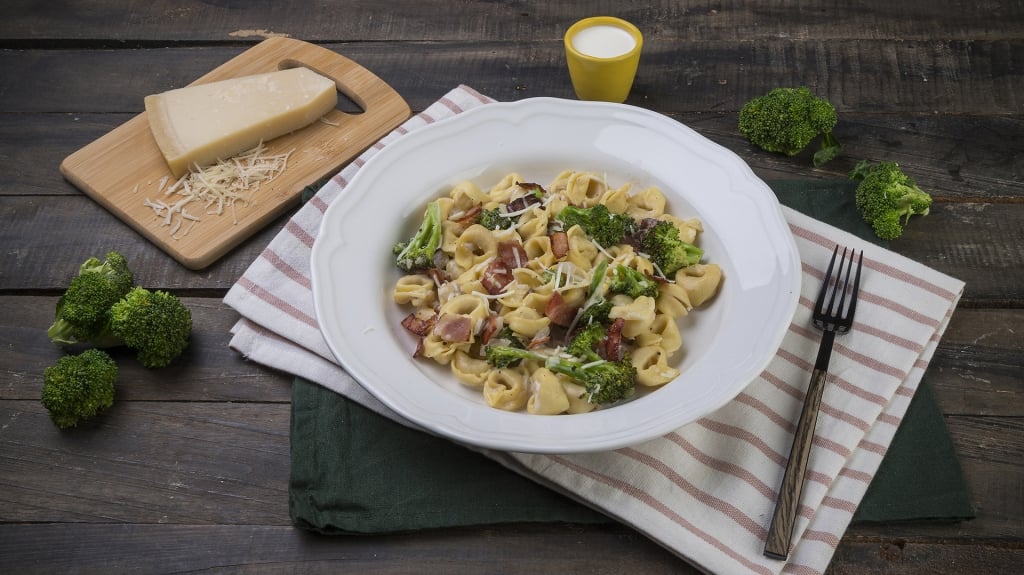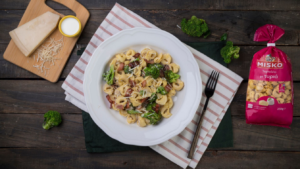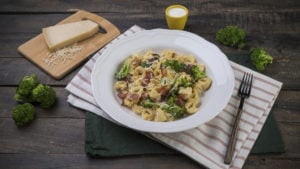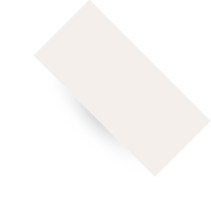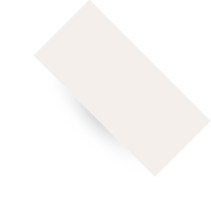 10΄
Preparation
Time

25΄
Cooking
Time

easy
Difficulty

4
Portions

INGREDIENTS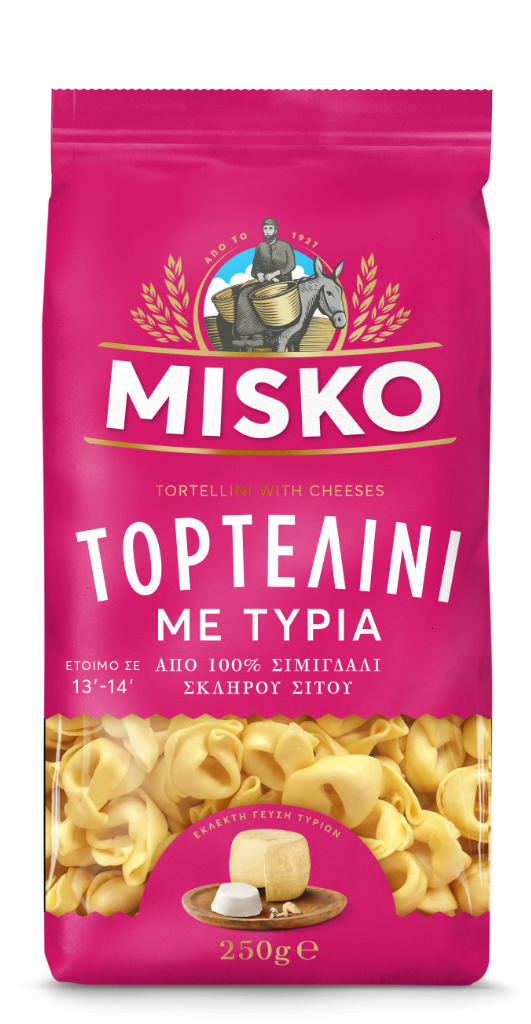 MISKO Tortellini filled with Cheese
250 g MISKO Tortellini filled with Cheese
1 small broccoli (florets)
5 strips of bacon, sliced in small pieces
80 ml water in which the pasta was boiled
100 g Parmesan cheese, grated

METHOD
Fill a large pot with 2.5 liters of water and cook on high heat.
Once the water starts boiling, add 7 g salt and the broccoli florets. Boil for 4-5 minutes, remove with a slotted spoon and strain, rinsing them with a little cold water.
While the water in the pot continues to boil, add the MISKO Tortellini filled with Cheese. Stir with a spoon and let the pasta boil for as long as indicated on the package.
Strain the pasta, keeping about 80 ml of the water in which we boiled the pasta and drizzle with 1 tbsp. olive oil. Stir gently and leave the pasta aside.
Heat up a deep non-stick pan and sauté the bacon for 2-3 minutes until brown. Transfer the chicken to a plate.
In the same pan, heat up 1 tbsp. olive oil and sauté the onion for 2-3 minutes until it softens. Add the broccoli and sauté for another 2 minutes.
Add the water in which we boiled the pasta that we reserved and once most of the liquid has evaporated, add the cream, freshly ground pepper and half the Parmesan cheese. Bring to a boil, add the tortellini and bacon, gently stir and remove from the heat.
Serve the tortellini hot, with the rest of the Parmesan cheese.