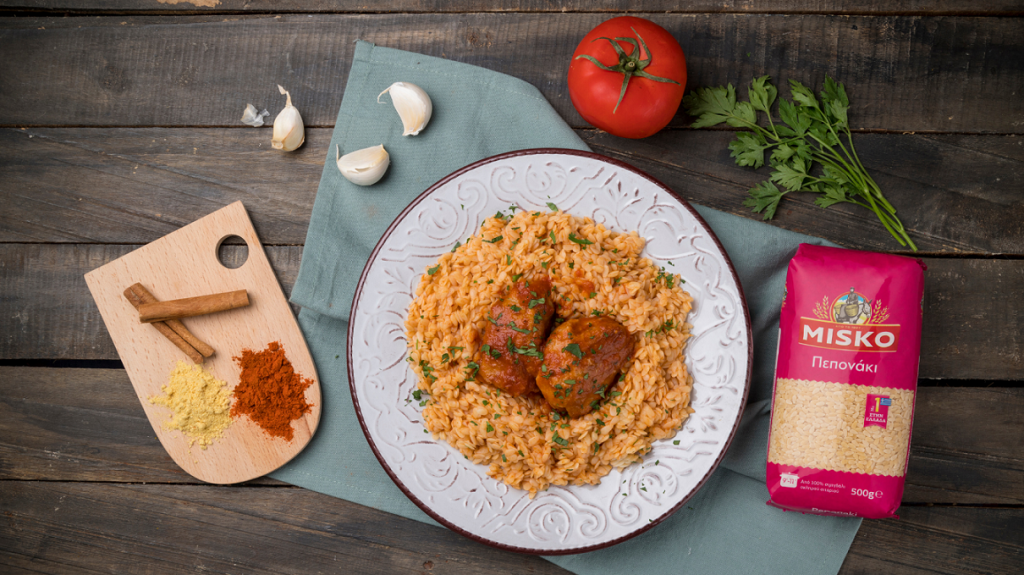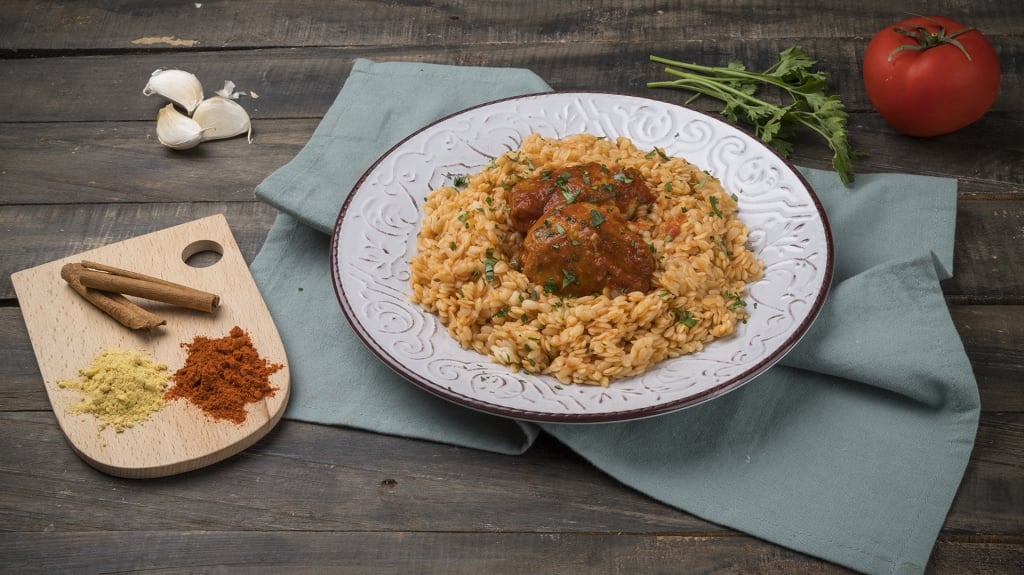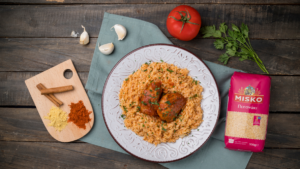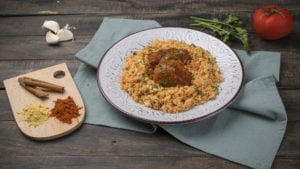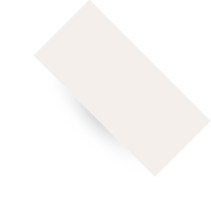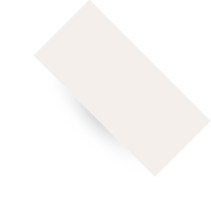 10΄
Preparation
Time

115΄
Cooking
Time

medium
Difficulty

4
Portions

INGREDIENTS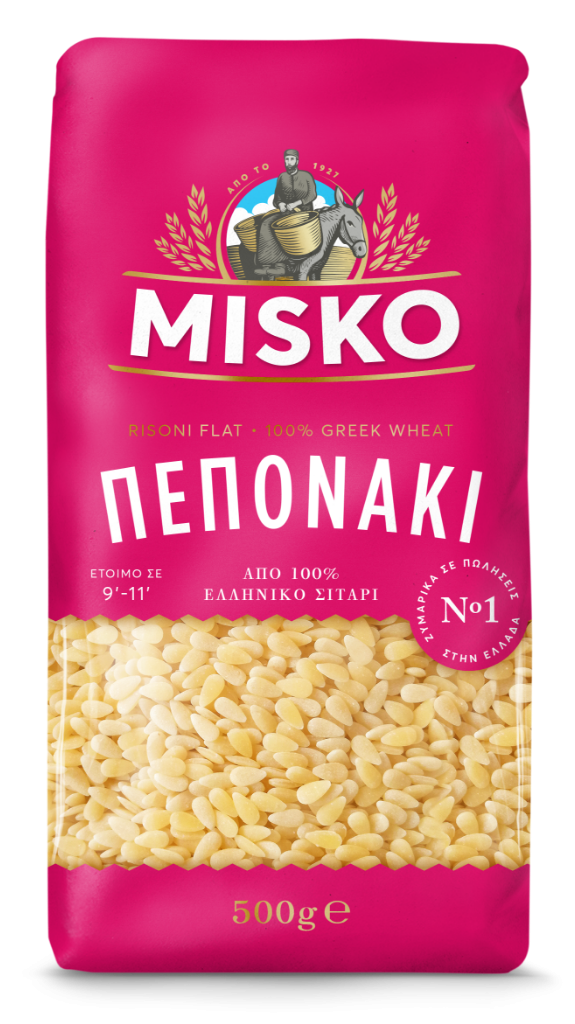 MISKO Peponaki (Flat Risoni)
300 g MISKO Peponaki (Flat Risoni)
1 kg boneless lamb in portions
3 cloves of garlic, grated
100 g concentrated tomato juice
½ bunch parsley, finely chopped

METHOD
In a pot, heat 4 tsp. of olive oil. Lightly salt the lamb and sauté on all sides, for 3-4 minutes until golden brown.
In the same pot, add another 2 tbsp. olive oil and sauté the onion for 2-3 minutes until soft. Add the garlic, paprika, cinnamon, turmeric and tomato paste and sauté for 1-2 minutes.
Pour in the wine and wait for the alcohol to evaporate.
Add the grated tomatoes, tomato juice, sugar and salt and pepper. Stir and bring to a boil, then reduce the heat. Simmer with the lid on until tender, for approximately 1 ½ hours.
Uncover the pot and add 500 ml water. Bring to a boil, add the MISKO Peponaki (flat risoni) and gently stir. Allow to boil for as long as indicated on the package and remove from the heat.
Serve hot, sprinkled with the finely chopped parsley.