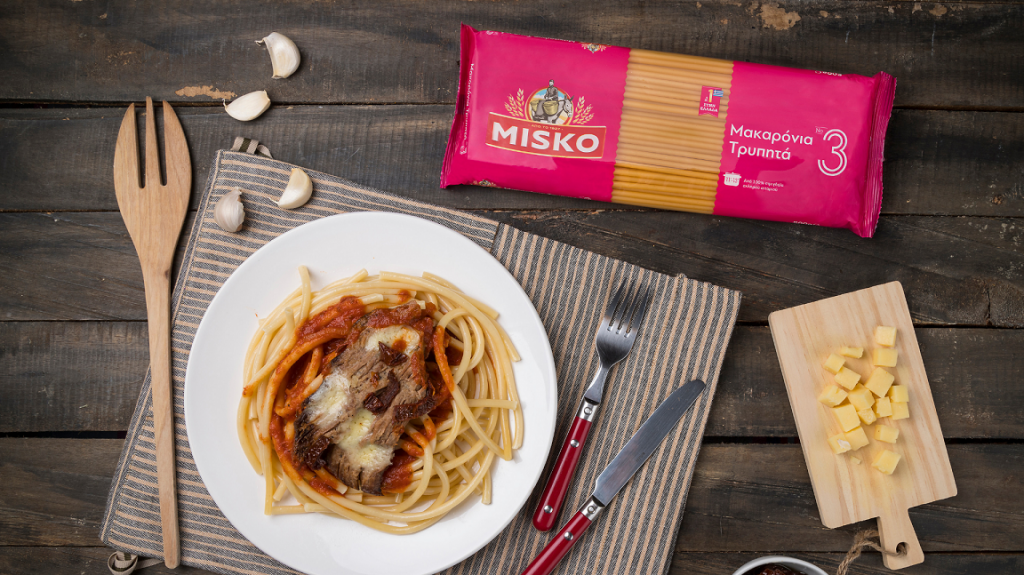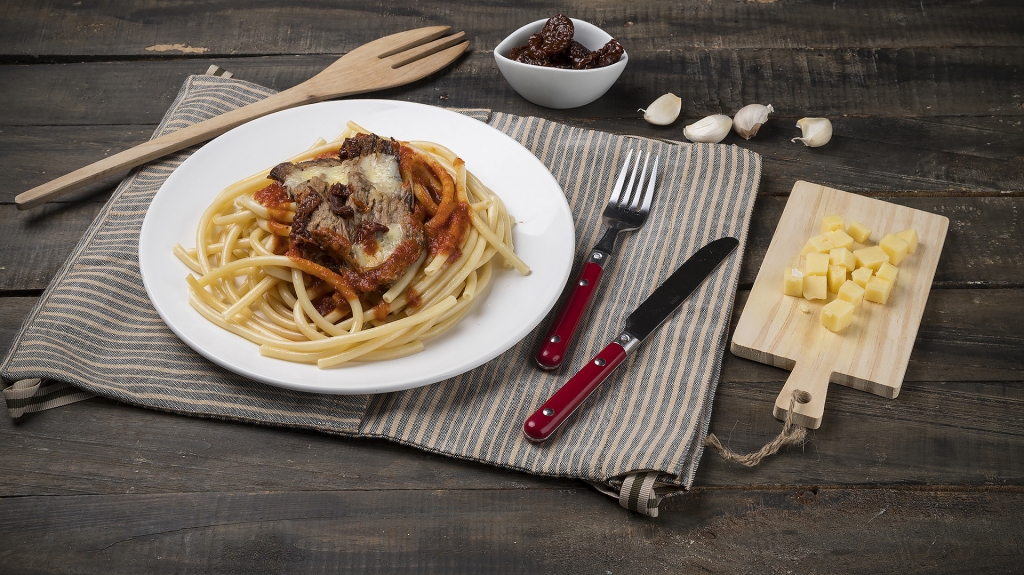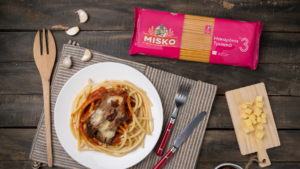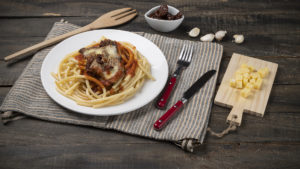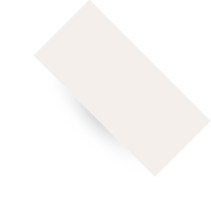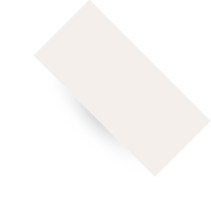 15΄
Preparation
Time

90΄
Cooking
Time

medium
Difficulty

6
Portions

INGREDIENTS


MISKO Macaroni No3 (Bucatini)
500 g MISKO Macaroni No 3 (Bucatini)
1500 g veal, eye of round
10-12 cubes of Kefalotyri cheese
8 sun-dried tomatoes, coarsely chopped
12 grains of black and green pepper
3 cloves of garlic, grated
100 g Kefalotyri cheese, grated

METHOD
Pierce the meat with a knife at various points to create holes and place the Kefalotyri cheese, sun-dried tomatoes, pepper corns and garlic in the slots. Salt and pepper from all sides.
in a pot, heat 3-4 tbsp. olive oil and sauté the meat on all sides, for 5-6 minutes until brown.
Add the onions and sauté for 2-3 minutes until soft. Add the garlic and sauté for 1 minute. Pour in the wine and wait for the alcohol to evaporate.
Add the tomatoes and sugar into the pot, a little salt and pepper and bring to a boil. Lower the heat, cover with a lid and allow the meat to simmer for about 1 hour and 15 minutes. If the sauce seems too thick during cooking, add some hot water (about 200 ml).
At the same time, prepare the pasta. Fill a large pot with 5 liters of water and cook on high heat.
Once the water starts boiling, add 35 g salt and the MISKO Macaroni No3. Stir with a fork and let the pasta boil for as long as indicated on the package.
Strain the pasta and drizzle with 2 tbsp. olive oil. Stir gently.
Transfer the beef from the pot to a cutting board and cut into slices. Serve over the pasta with its sauce and a little grated Kefalotyri cheese.