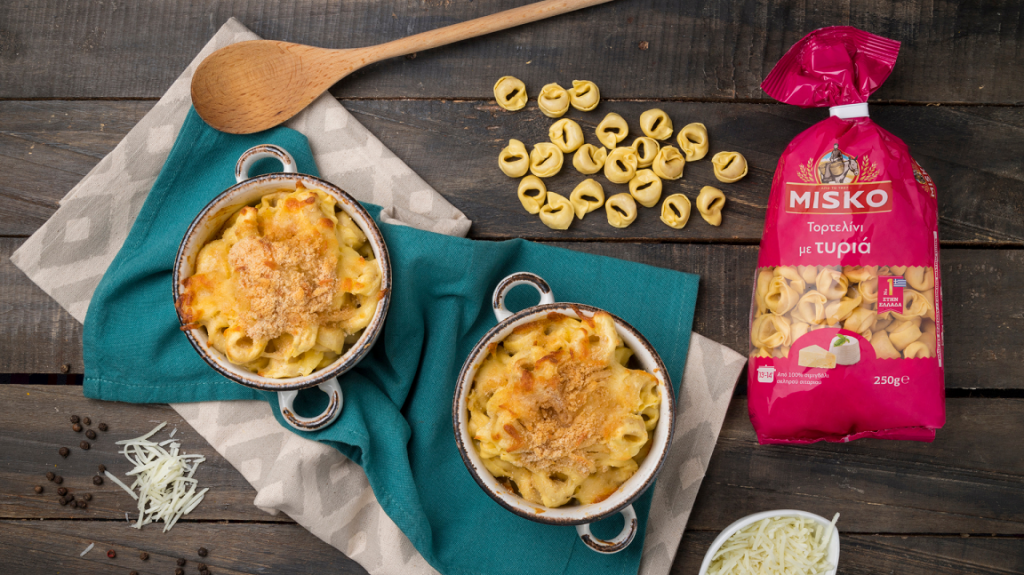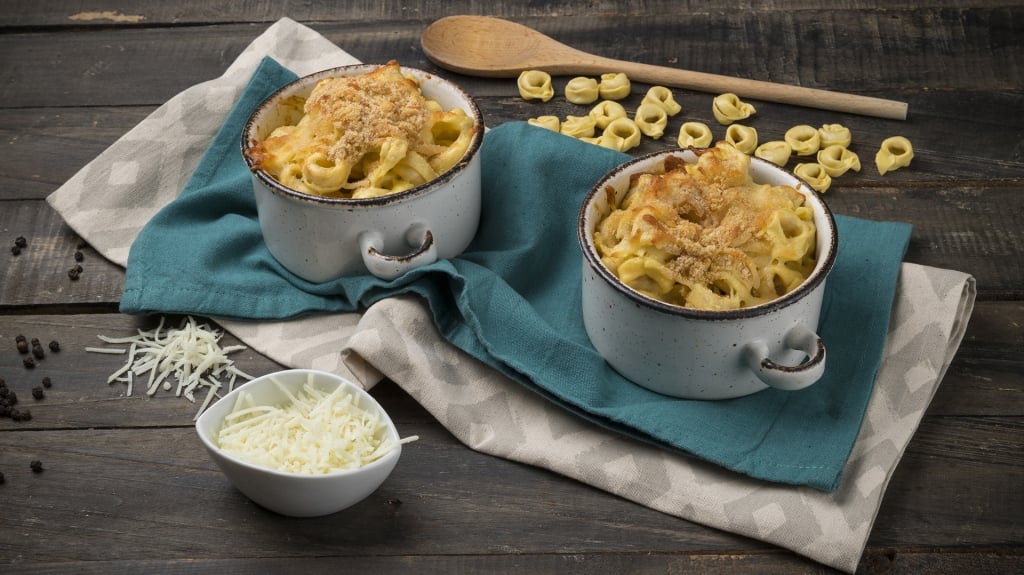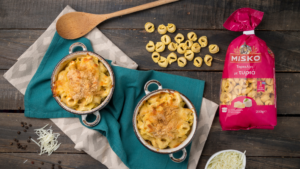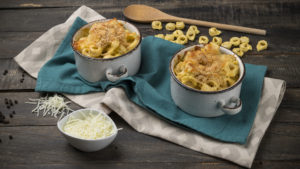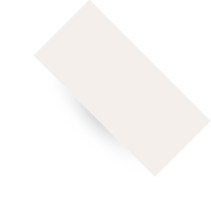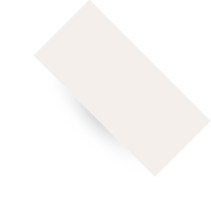 20΄
Preparation
Time

40΄
Cooking
Time

medium
Difficulty

4
Portions

INGREDIENTS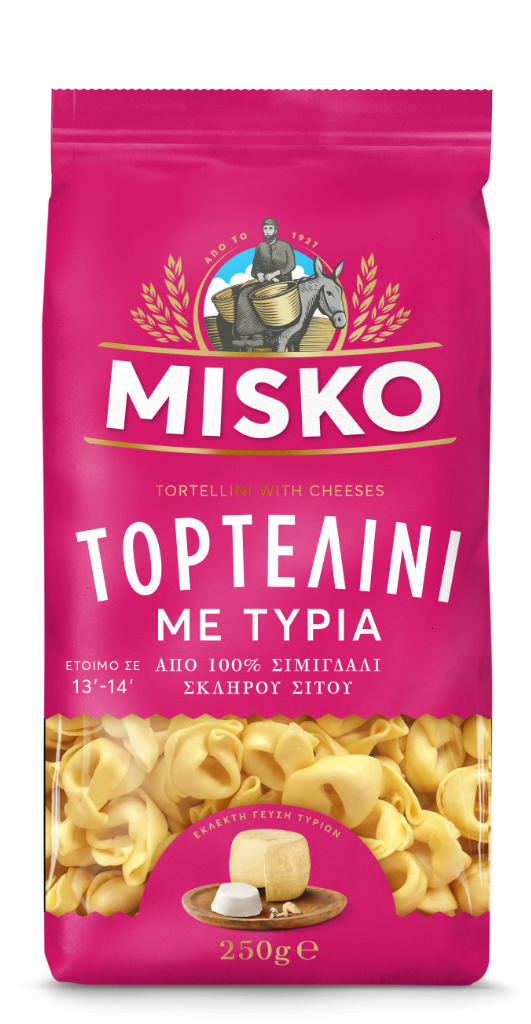 MISKO Tortellini filled with Cheese
250 g MISKO Tortellini filled with Cheese
2 tbsp. Kefalograviera cheese, grated
1 tbsp. Kasseri cheese, grated
For the bechamel
1 tbsp. Kefalograviera cheese, grated
1 tbsp. Kasseri cheese, grated

METHOD
Fill a large pot with 2.5 liters of water and cook on high heat.
Once the water starts boiling, add 7 g salt and the MISKO Tortellini filled with Cheese. Stir with a spoon and let the pasta boil for 2 minutes less than the time indicated on the package.
Strain the pasta and drizzle with 1 tbsp. olive oil. Stir gently and leave the pasta aside.
Next, prepare the bechamel sauce. In a pot, heat the olive oil. Add the flour and whisk continuously, stirring for 2-3 minutes, until lightly browned.
Gradually add the milk, stirring constantly with the whisk, so that it does not form lumps. Pour it all in, adding salt, freshly ground pepper and nutmeg and stir. Lower the heat slightly and continue to stir with the whisk, for 7-8 minutes, until it thickens.
Remove from the heat, add the Kefalograviera and Kasseri cheese and stir. Add the tortellini to the pot and mix gently.
Transfer the contents of the pot to a lightly oiled ovenproof dish and spread evenly. Sprinkle with the Kefalograviera and Kasseri cheese and bread crumbs.
Bake in a preheated oven at 200 ° C on the grill for about 10-12 minutes until golden brown.
Allow the soufflé to stand for 7-8 minutes and then serve.