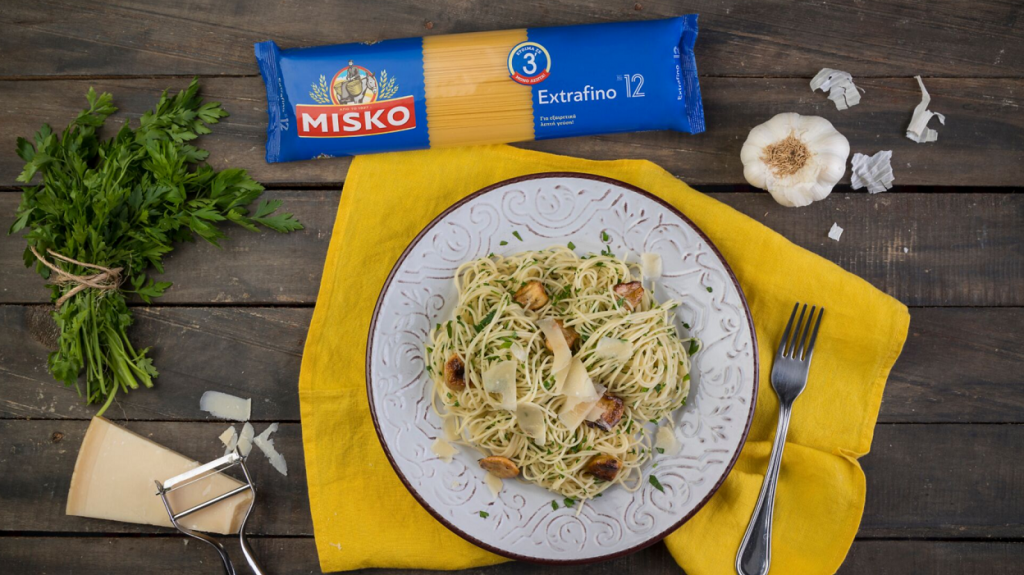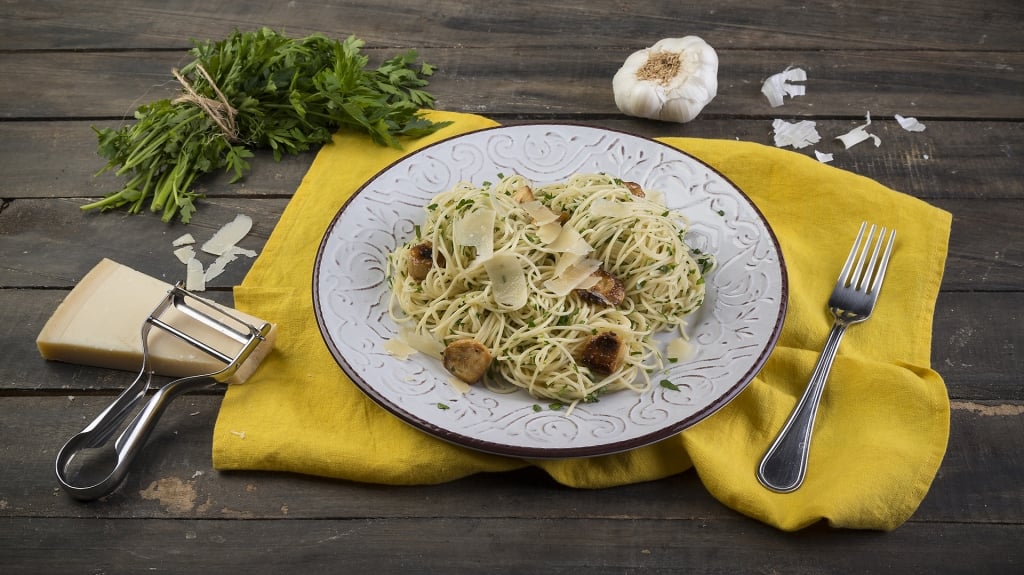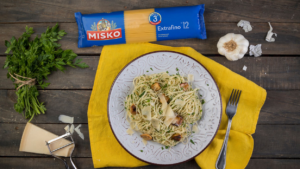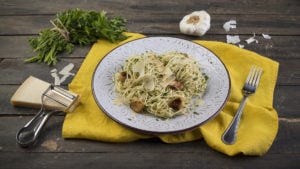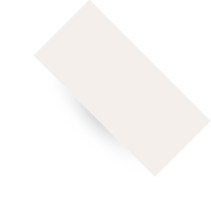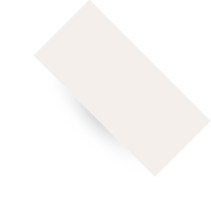 10΄
Preparation
Time

30΄
Cooking
Time

easy
Difficulty

4
Portions

INGREDIENTS

MISKO Extrafino No12
500 g MISKO Extrafino Νο12
1 bunch parsley, finely chopped

METHOD
Put garlic cloves on a baking pan lined with waxed paper, drizzle with 2-3 tbsp. olive oil and sprinkle with some salt and freshly ground pepper. Cook in a preheated oven at 180°C for about 20-25 minutes, until soft and golden brown.
Next, prepare the pasta. Fill a large pot with 5 liters of water and cook on high heat.
Once the water starts boiling, add 35 g salt and the MISKO Extrafino Νο12. Stir with a fork and let the pasta boil for as long as indicated on the package.
Strain the pasta and sprinkle with 2-3 tbsp. olive oil. While the pasta is still hot, return the pasta to the pot, adding the garlic and the finely chopped parsley. Mix gently and with quick movements.
Serve the pasta sprinkled with parmesan flakes and freshly ground pepper.