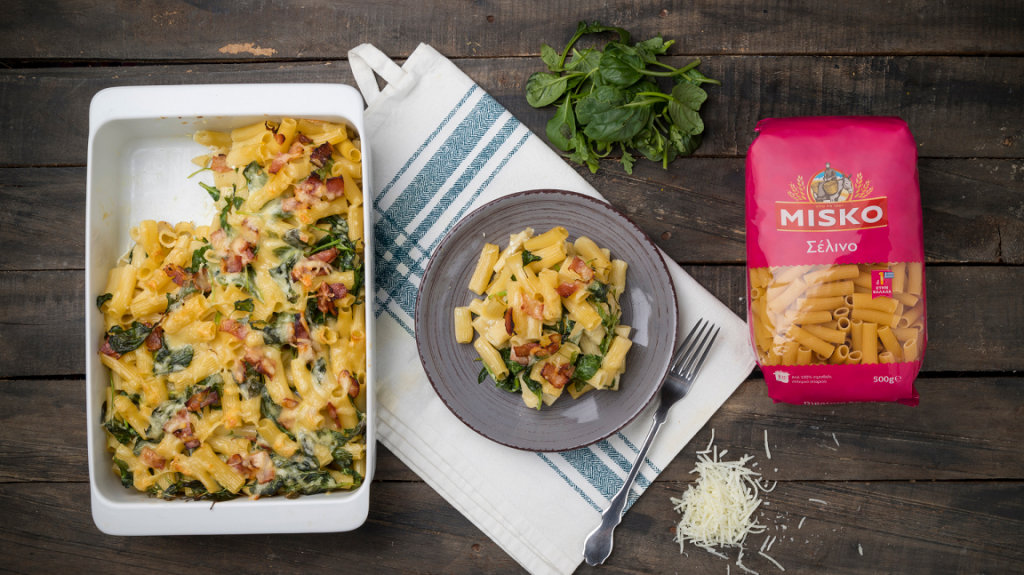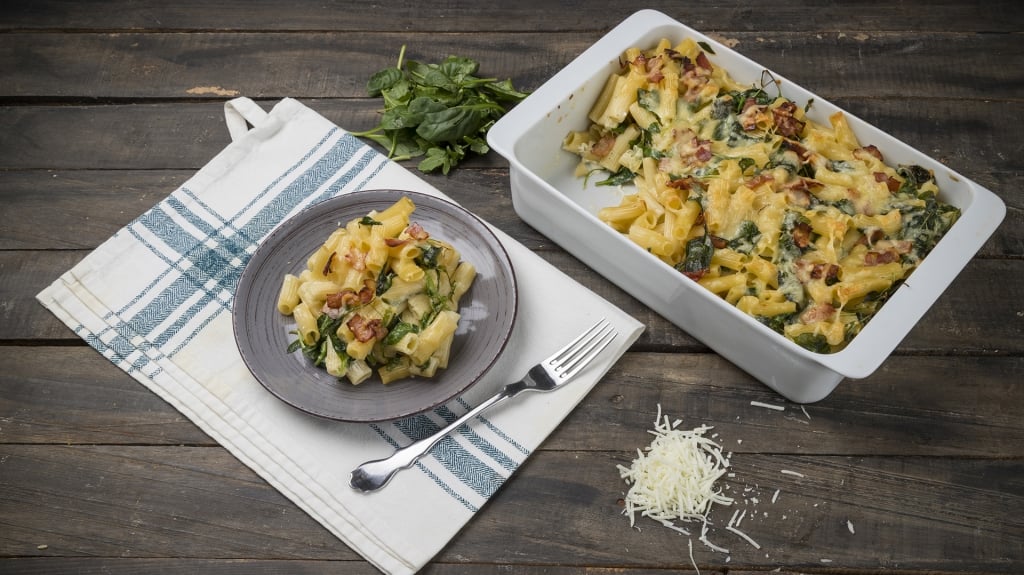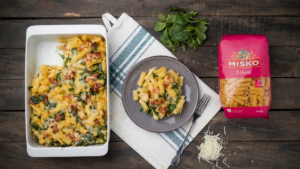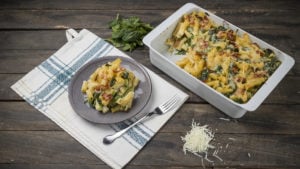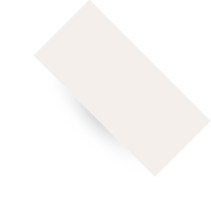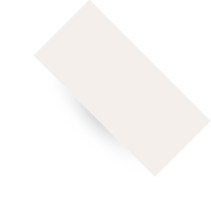 20΄
Preparation
Time

50΄
Cooking
Time

medium
Difficulty

6
Portions

INGREDIENTS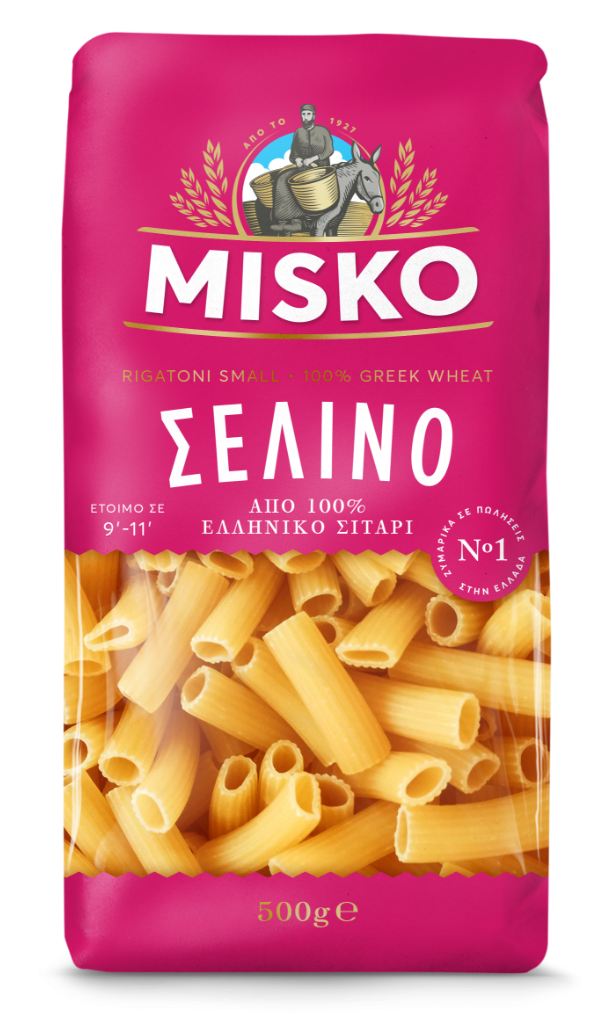 MISKO Rigatoni Small
500 g MISKO Rigatoni Small
100 strips of bacon, sliced in small pieces
500 g spinach, cleaned and coarsely chopped
100 g Kasseri cheese, grated
100 g Kefalograviera cheese, grated
80 g Kefalotyri cheese, grated

METHOD
Fill a large pot with 5 liters of water and cook on high heat.
Once the water starts boiling, add 35 g salt and the MISKO Rigatoni Small. Stir with a spoon and let the pasta boil for 2 minutes less than the time indicated on the package.
Strain the pasta and drizzle with 2 tbsp. olive oil. Gently stir and place it in a lightly oiled heat resistant dish or pan.
in a shallow non-stick pot, heat 1 tbsp. olive oil and sauté the bacon on all sides, for 2-3 minutes until golden brown. Transfer to a plate lined with paper towel.
In the same pot, add another 2 tbsp. olive oil and sauté the onion for 2-3 minutes until soft.
Add the spinach in two to three batches (in case it does not fit in one single batch) with freshly ground pepper and a little salt and sauté for 3-4 minutes, until it has wilted. Return the bacon, stir, remove from the heat and allow to cool for 10 minutes.
In a bowl, whisk the cream with the nutmeg, half the amount of Kasseri cheese, half the amount of Kefalograviera and half the amount of Kefalotyri cheese and pour the mixture over the pasta in the pot.
Add the spinach-bacon mixture and gently mix the ingredients together to combine.
Sprinkle with whatever cheese we have left.
Bake the pasta in a preheated oven at 180°C for approximately 30 minutes, until the cheese has melted and is golden brown.
Allow the food to rest for 10-15 minutes and then serve.