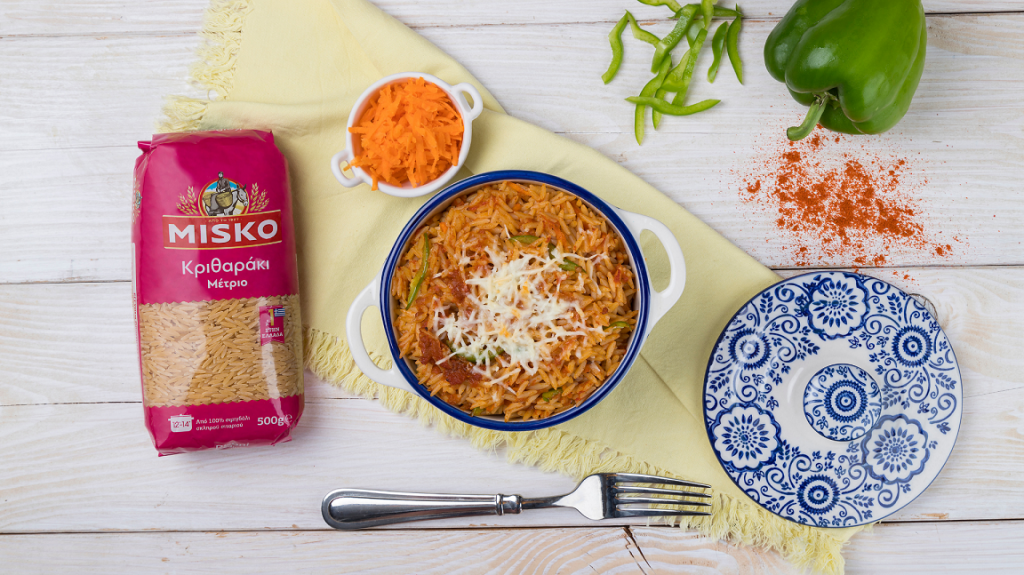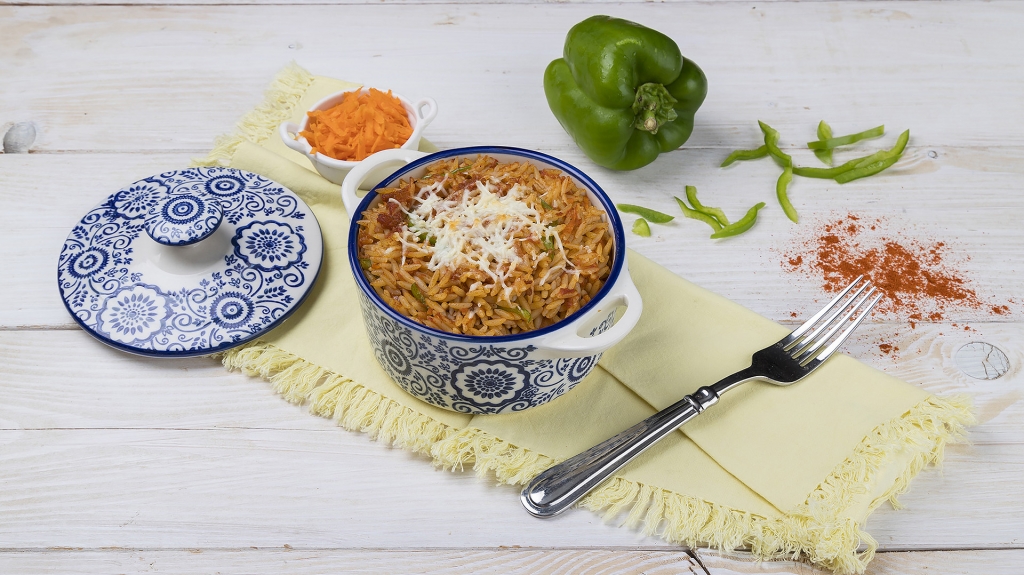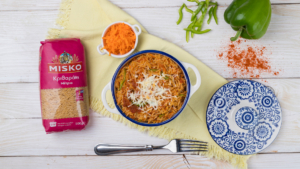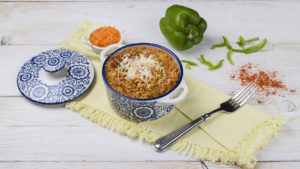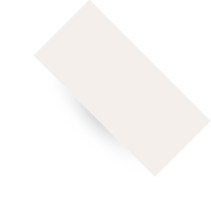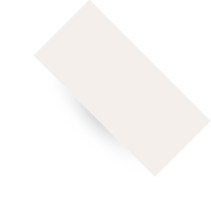 10΄
Preparation
Time

60΄
Cooking
Time

medium
Difficulty

4
Portions

INGREDIENTS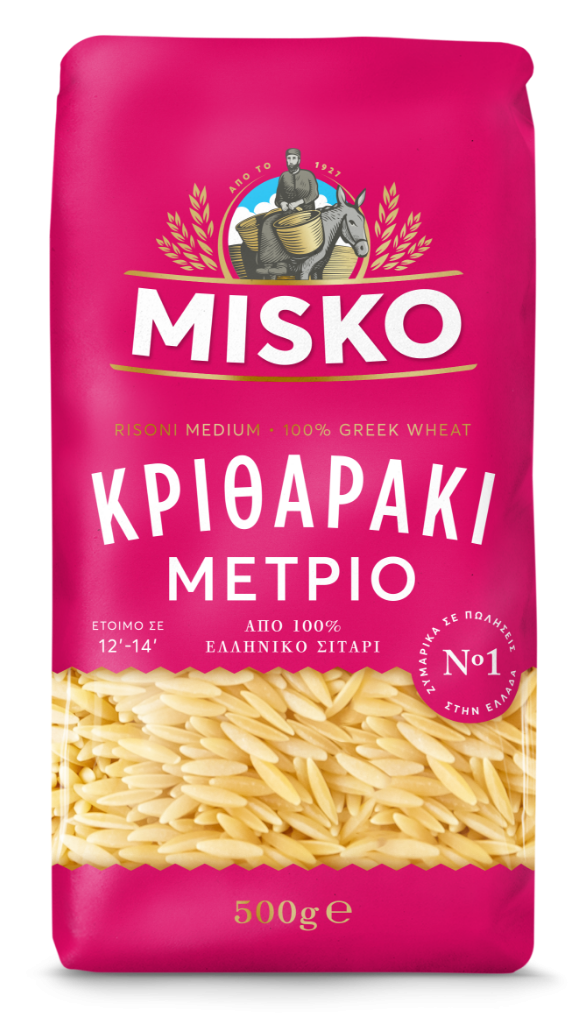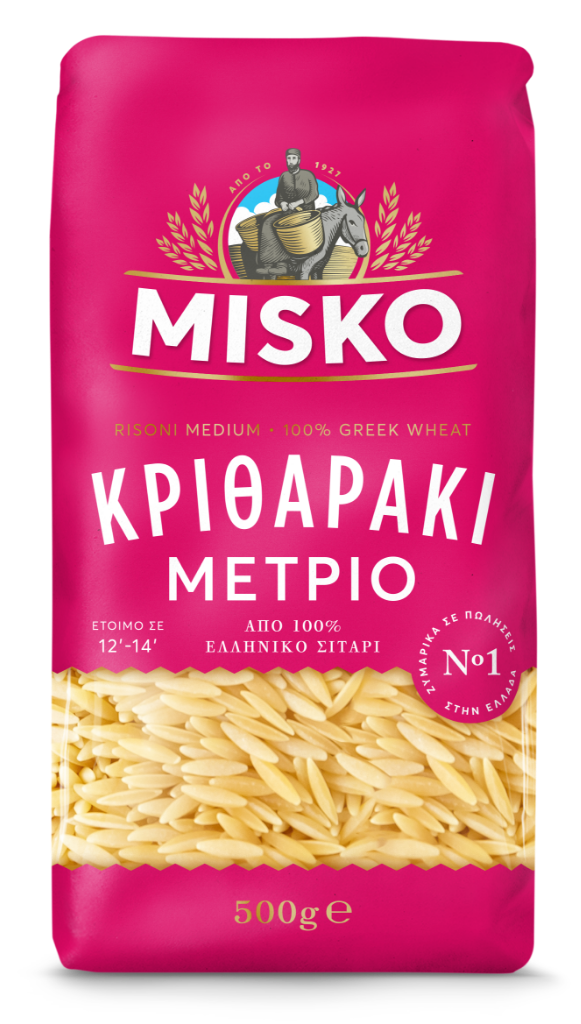 MISKO Risoni Medium (Orzo Medium)
500 g MISKO Risoni Medium (Orzo Medium)
2 green peppers, sliced into strips
2 cloves of garlic, grated
100 g Kefalograviera cheese, grated

METHOD
In a pot, heat 4 tsp. of olive oil. Sauté the onions for 2-3 minutes until soft. Add the peppers, carrot, salt and freshly ground pepper and sauté for 3-4 minutes until soft.
Add the garlic, the paprika and the tomato paste and sauté for 1 minute. Add the tomatoes and the sugar, bring to a boil and then lower the heat. Allow the sauce to simmer for 15-20 minutes until it thickens. Toward the end, add the dry basil.
In a non-stick frying pan, heat up 2 tbsp. olive oil and sauté the MISKO Risoni Medium for 1-2 minutes. Remove from the heat. Put the risoni in a large ovenproof baking dish or individual dishes. Add the cooked tomato sauce, stir to combine the ingredients evenly and cover with water, just enough to cover the risoni by 1 centimeter.
Cook in a preheated oven at 180°C for about 18-20 minutes, until the risoni has absorbed most of the liquid. Sprinkle with Kefalograviera cheese and return to the oven for 5 minutes, until the cheese has melted.
Allow the food to rest for 6-7 minutes and then serve.