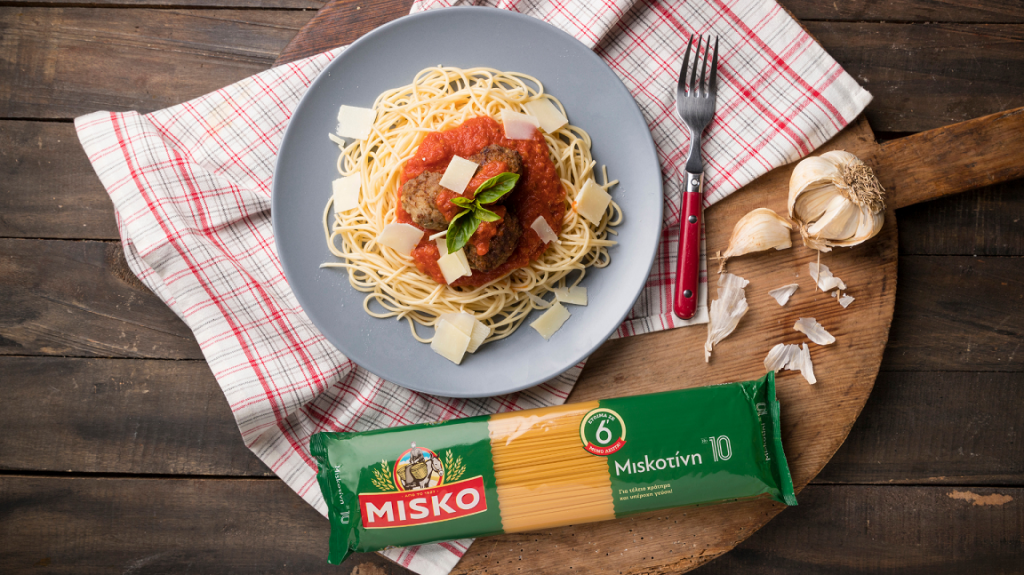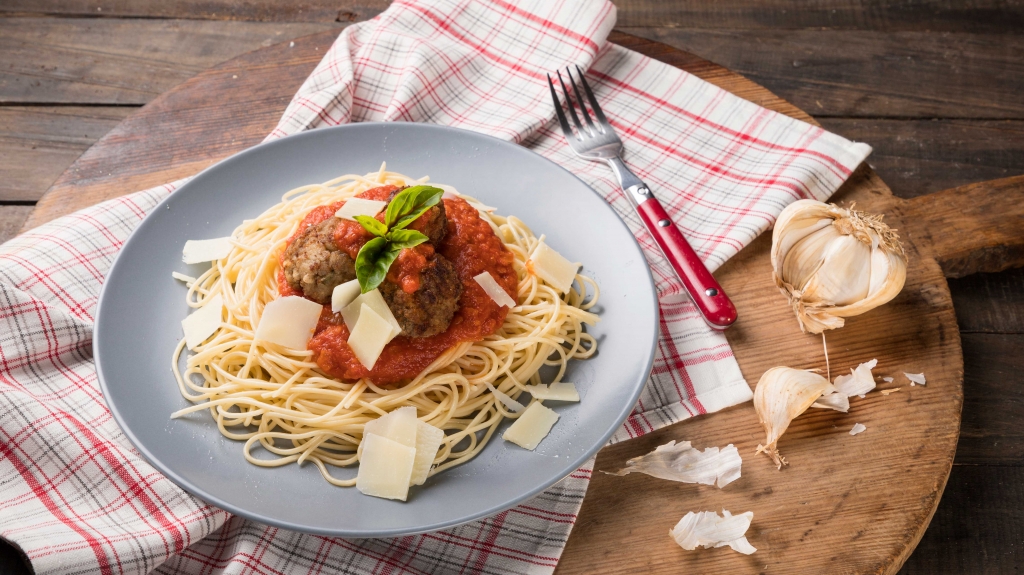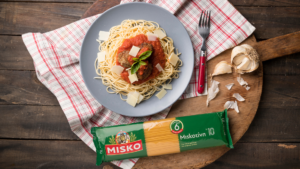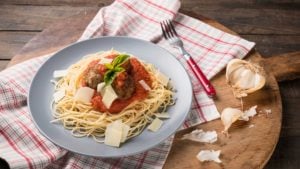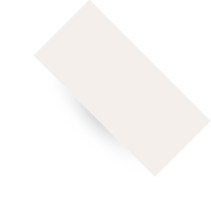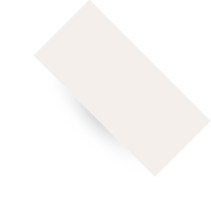 20΄
Preparation
Time

40΄
Cooking
Time

medium
Difficulty

4
Portions

INGREDIENTS


MISKO Miskotini No10
500g MISKO Miskotini No10
For the meatballs
1 slice of stale bread, only the crumb
50g parmesan cheese, grated
¼ bunch parsley, finely chopped
For the sauce
400g tomatoes, chopped into cubes
salt & freshly ground pepper

METHOD
We prepare the meatballs. We soak the bread in the milk until it absorbs it.
In a bowl, we put the minced meat, the onion, the soaked bread (after squeezing out the excess milk), the parmesan cheese, the parsley, the olive oil, the vinegar, the egg, freshly ground pepper and some salt.
We knead very well for at least 5-6 minutes. We cover the bowl with a membrane and put it in the fridge for 30 minutes.
We shape the mixture into about 16 meatballs and place them on a baking sheet covered with greaseproof paper. We bake them in a preheated oven at 180°C for about 30-35 minutes.
We prepare the sauce. We pour the olive oil in a deep frying pan and throw in the onion once the olive oil is well heated.
We sauté for 4-5 minutes on medium heat and add the tomato, the sugar, salt and freshly ground pepper. We boil on medium heat for 20 minutes and add the meatballs. We turn off the heat and let the food boil for another 10 minutes.
In the meantime, we prepare the pasta. We fill a large pot with 5 liters of water and cook on high heat.
Once the water starts boiling, we add 35g salt and MISKO Miskotini No10. We stir with a cooking fork and let the pasta boil for as long as indicated on the package.
We strain the pasta and sprinkle with 2 tbsp. olive oil. We stir gently and leave the pasta aside until it is time to serve.
We serve the pasta with a lot of sauce and 3-4 meatballs in each portion. We sprinkle with extra parmesan cheese.