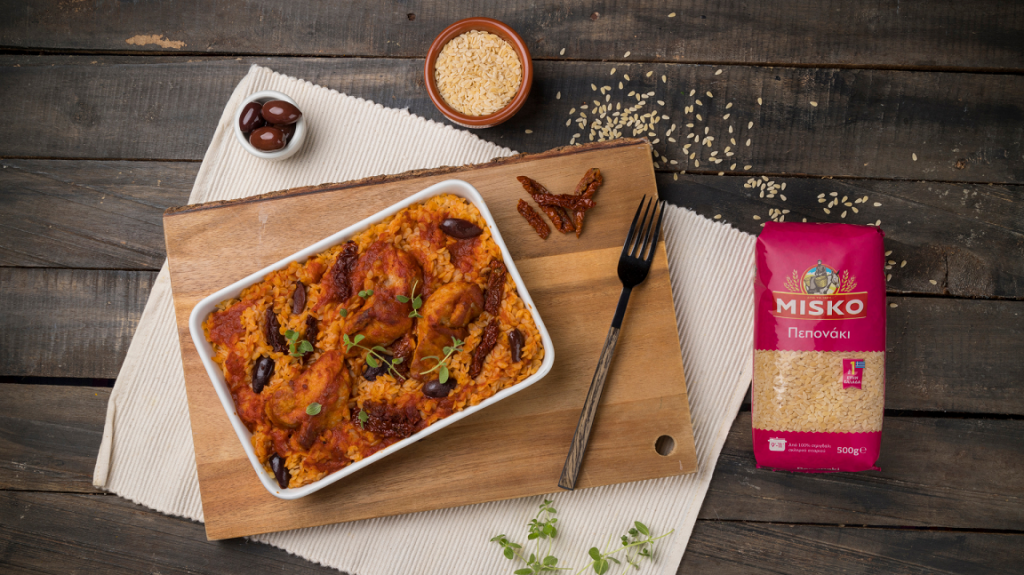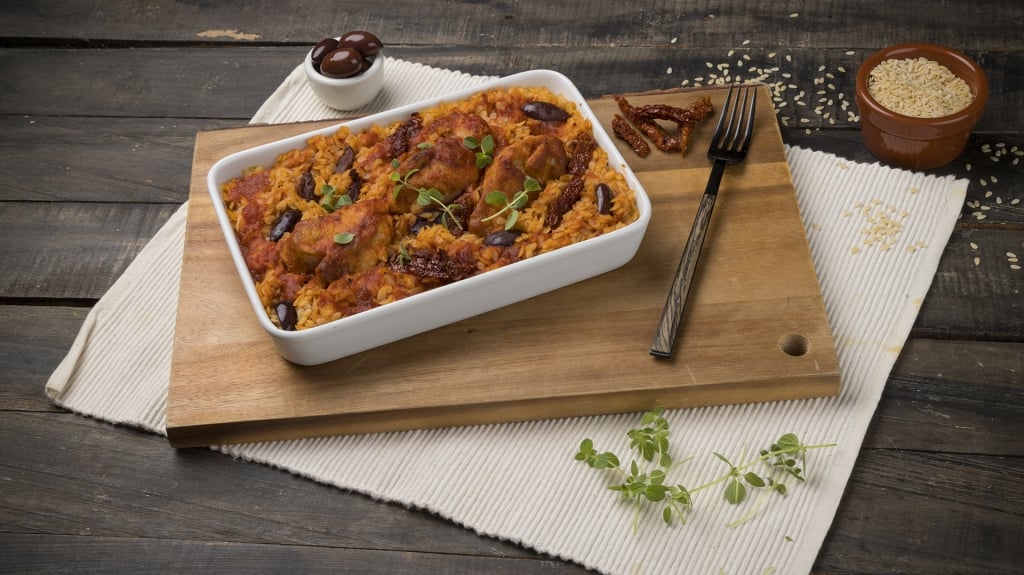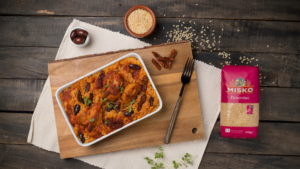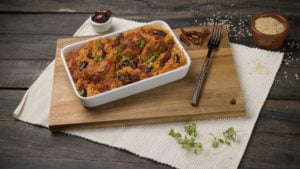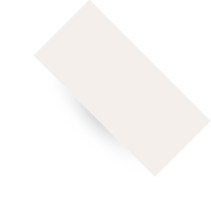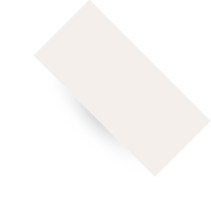 20΄
Preparation
Time

120΄
Cooking
Time

medium
Difficulty

6
Portions

INGREDIENTS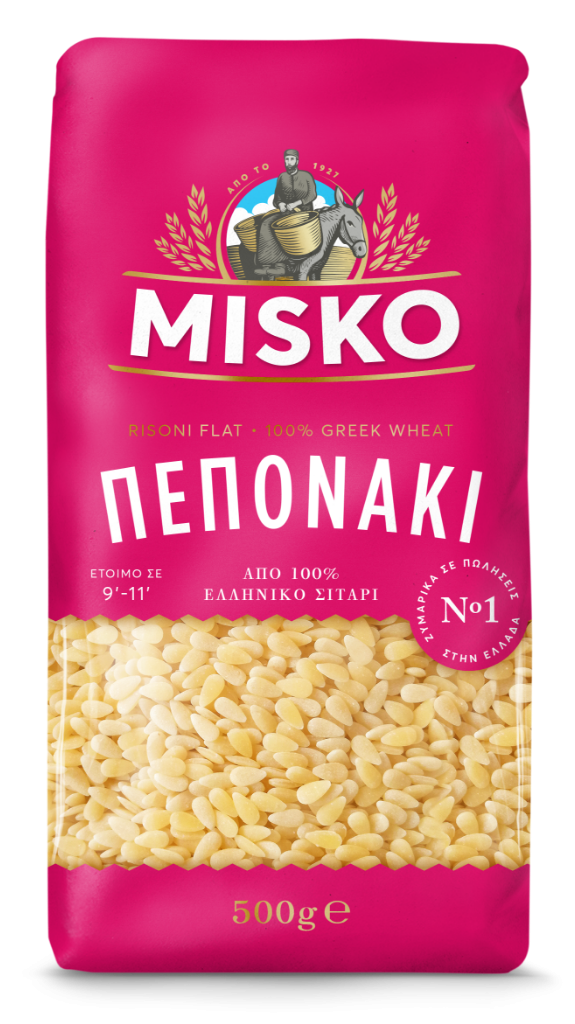 MISKO Peponaki (Flat Risoni)
300 g MISKO Peponaki (Flat Risoni)
650 ml hot beef or chicken broth
70 g Kalamata olives, sliced in half
50 g sun-dried tomatoes, finely chopped
3-4 sprigs of fresh oregano for serving

METHOD
In a pot, heat 2 tsp. of olive oil. Salt the lamb well and sauté for 4-5 minutes to brown on all sides.
Add the onions, dry oregano, thyme, mint, bay leaves, cumin and smoked paprika and sauté for another 2-3 minutes. Remove from the heat.
Transfer the contents of the pot to a baking pan or ovenproof dish, add the grated tomatoes and 150 ml of the hot broth, mix well and cover tightly with foil.
Cook in a preheated oven at 180°C for about 1 ½ hours, until the lamb is tender.
Remove the pan from the oven, open the foil carefully, add the MISKO Peponaki, the olives, sun-dried tomatoes, the remaining hot broth, some salt and freshly ground pepper and stir the ingredients with a wooden spoon.
Cover again with foil and put back in the oven for about 20 minutes, until the pasta has absorbed the broth and the pasta is still juicy.
Allow the food to rest, covered for about 15 minutes and serve with a little fresh oregano.