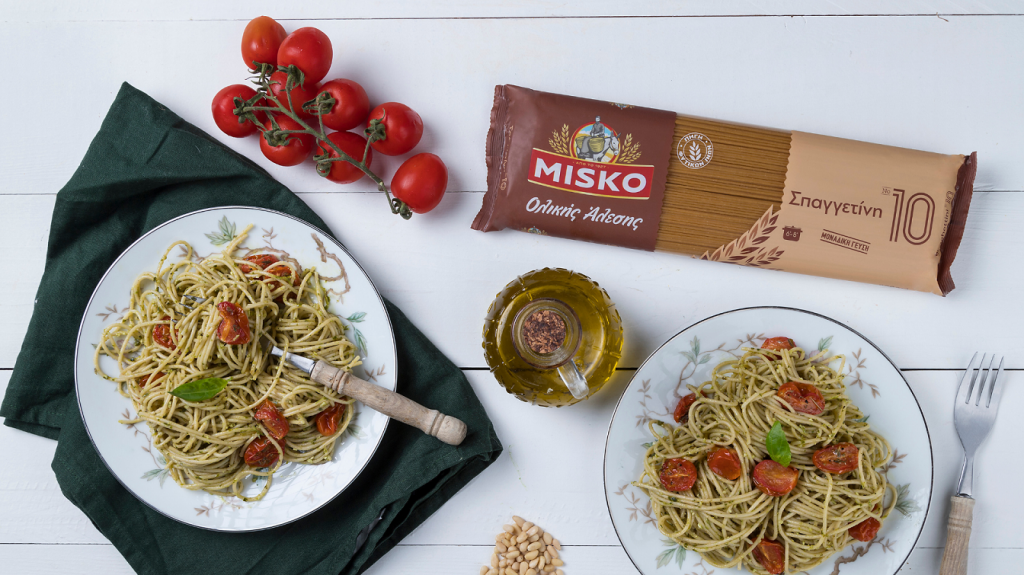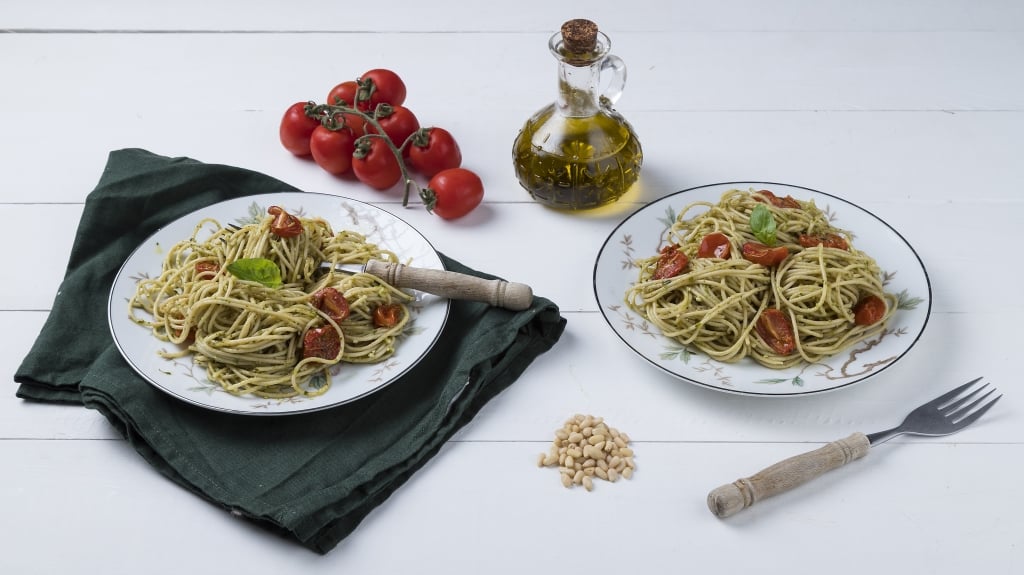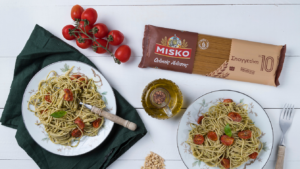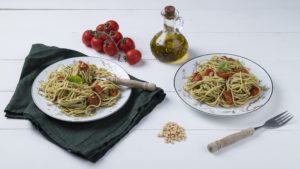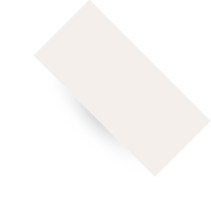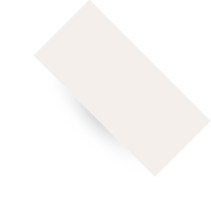 10΄
Preparation
Time

30΄
Cooking
Time

easy
Difficulty

4
Portions

INGREDIENTS


MISKO Spaghettini No10 Whole Wheat
500 g MISKO Spaghettini No10 Whole Wheat
For the basil pesto
60 g Parmesan cheese, grated

METHOD
Slice the cherry tomatoes in half and put them in a pan lined with parchment paper. Sprinkle with salt, pepper, dry thyme, dry basil and the sugar and coat with some olive oil for cooking.
Cook in a preheated oven at 200°C for approximately 20 minutes.
Next, prepare the basil pesto sauce. In a food processor, add the basil, garlic, Parmesan cheese, pine nuts and the olive oil and puree.
Transfer the cherry tomatoes to a frying pan and add 3 tbsp. of the basil pesto. Stir and cook on low heat for 3-4 minutes.
At the same time, prepare the pasta. Fill a large pot with 5 liters of water and cook on high heat.
Once the water starts boiling, add 35g salt and the MISKO Whole Wheat Spaghettini No10. Stir with a cooking fork and let the pasta boil for as long as indicated on the package.
Strain the pasta and add it to the pot with the sauce.
Stir gently and serve the pasta hot sprinkled with some fresh basil.