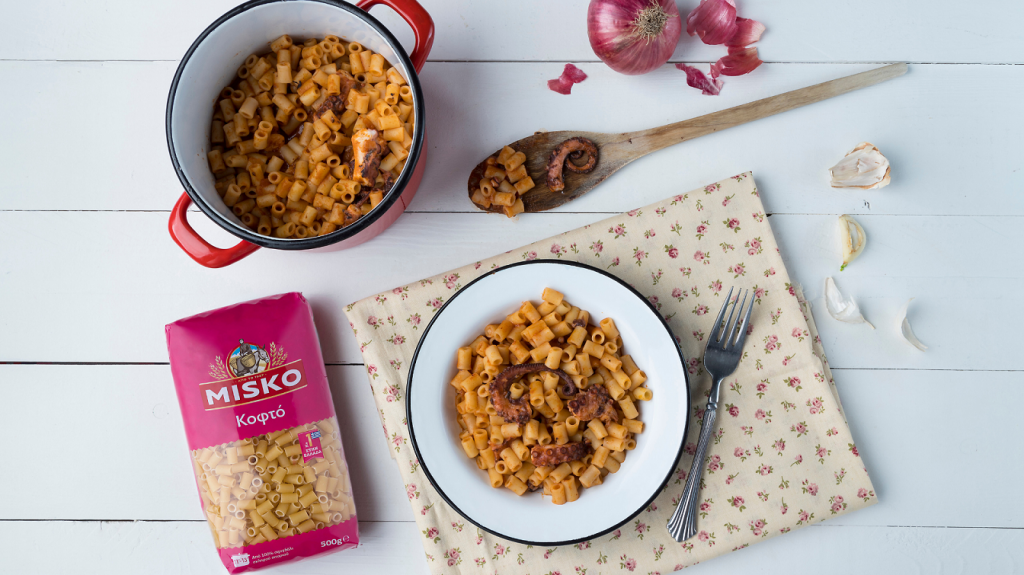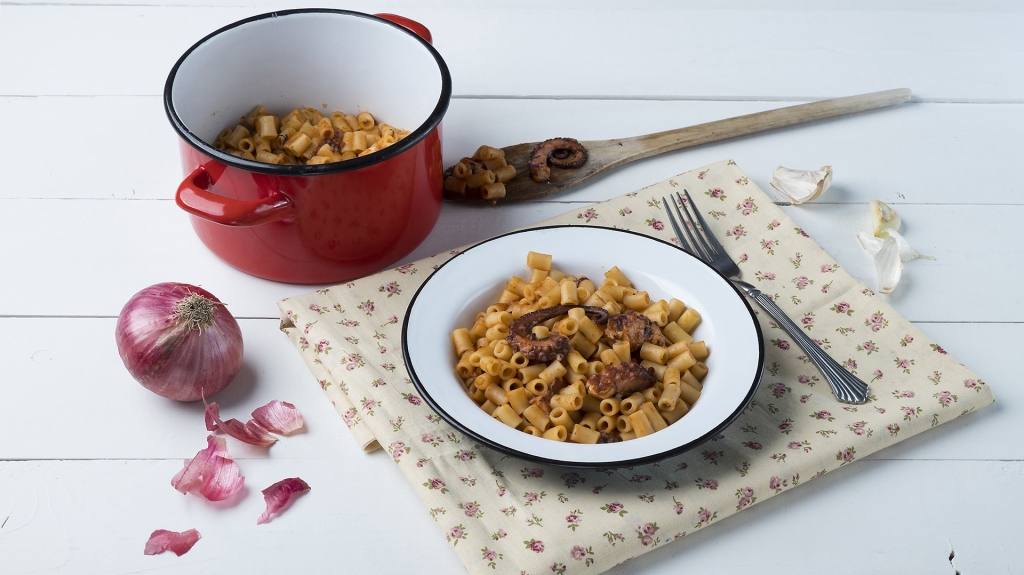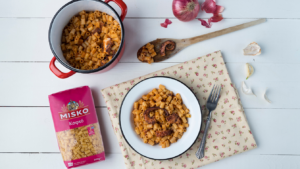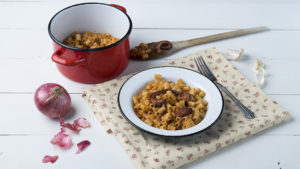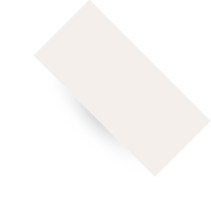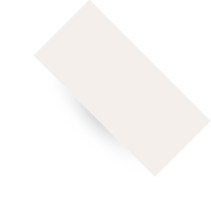 15΄
Preparation
Time

70΄
Cooking
Time

medium
Difficulty

4
Portions

INGREDIENTS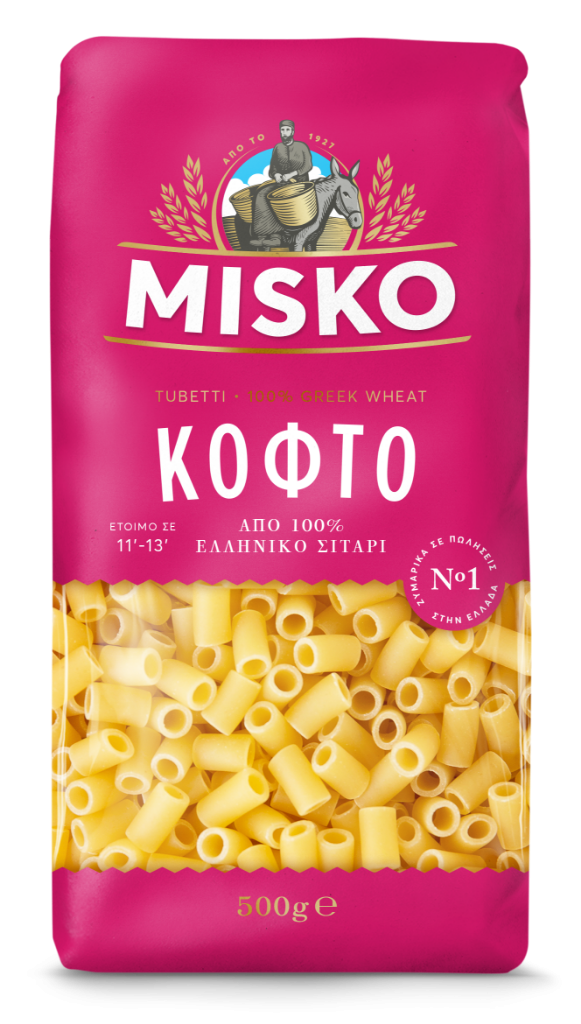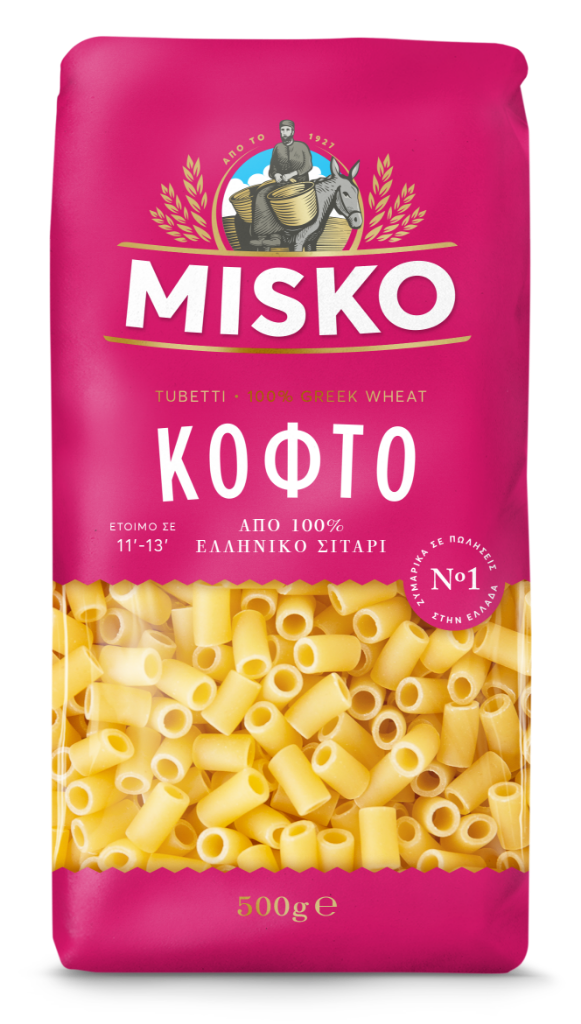 MISKO Tubetti
1 octopus, approximately 1200 g
6 onions, cut in thin slices
2 cloves of garlic, grated
500 g crushed tomatoes or fresh, finely chopped

METHOD
Rinse the octopus well under cold water.
Put it in a large pot and add the wine, 200 ml water, the allspice, cinnamon stick and bay leaves. Cover the pot.
Cook on medium heat for approximately 45 minutes, until tender (use a fork to test it, and if not tender cook for another 15 minutes).
Reserve 200 mil of the water used to boil the octopus and remove the octopus from the pot. Slice it into smaller pieces.
In another wide pot saute the olive oil with the onions and garlic for 2-3 minutes, until soft.
Add the octopus, the water in which it was boiled, the tomatoes, tomato paste and 200 ml and stir.
Once it comes to a boil, add the MISKO Tubetti and stir with a spoon. Cook the pasta for as long as indicated on the package, stirring occasionally.
Serve hot.