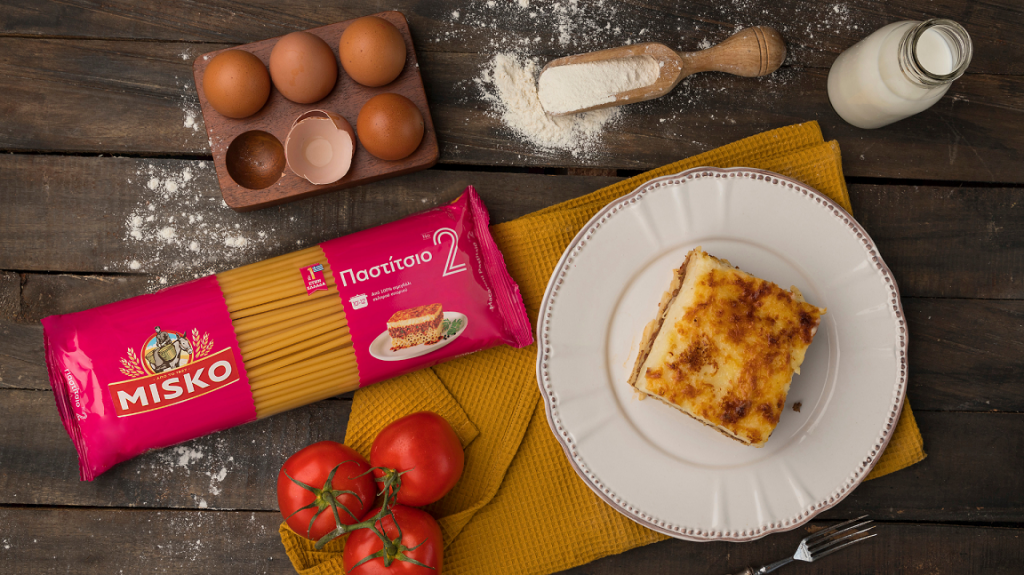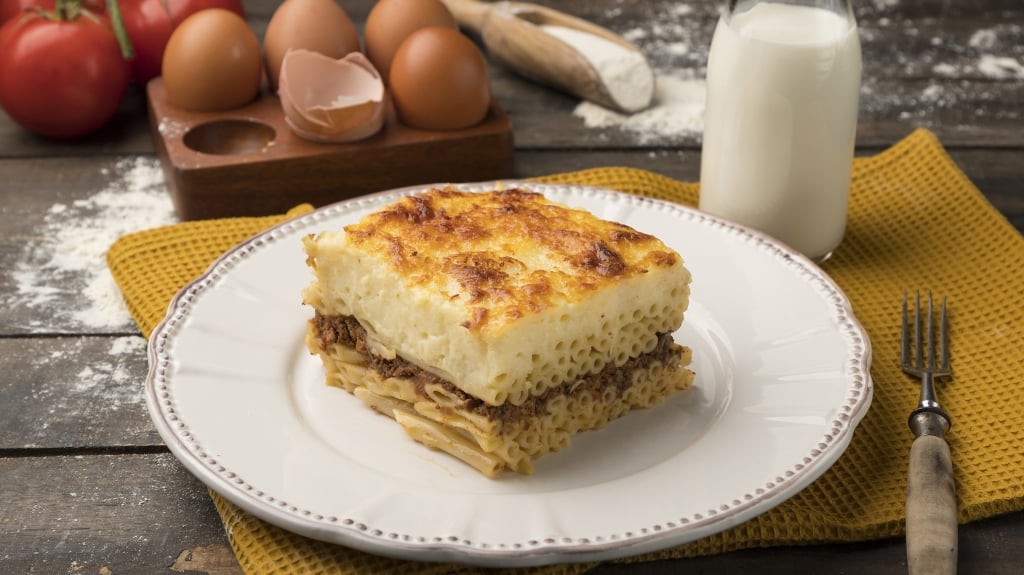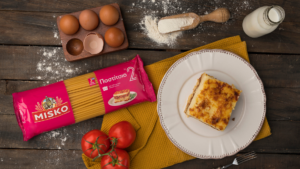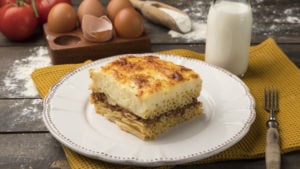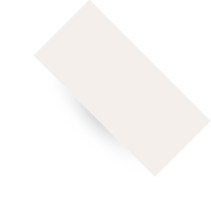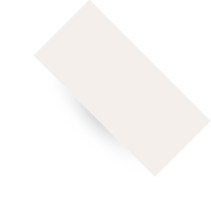 40΄
Preparation
Time

40΄
Cooking
Time

difficult
Difficulty

8-10
Portions

INGREDIENTS


MISKO Macaroni Pastitsio No2 (Bucatini)
For the minced meat
500g MISKO Macaroni Pastitsio No2 (Bucatini)
750g minced beef meat from the round, lean
For the finely chopped vegetables
2 cups Kefalograviera cheese
For the bechamel

METHOD
We fill a large pot with 5 liters of water and cook on high heat.
Once the water starts boiling, we add 35g salt and MISKO Macaroni Pastitsio No2 . We stir with a cooking fork and let them boil for 2-3 minutes less than the time indicated on the package.
We strain the pasta and sprinkle with 2 tbsp. olive oil. We stir gently and leave the pasta aside.
We sauté the vegetables in a saucepan with olive oil.
We add the minced meat, salt and pepper, and sauté for 3 minutes.
We add the tomatoes, let simmer for 20-25 minutes and remove from heat.
We prepare the bechamel. We heat the butter and, when it melts, we add the flour, stir and add the milk to the mixture.
We stir the mixture at intervals, on low heat until it thickens.
We remove from heat and add salt, peter, the egg yolks and a little nutmeg.
We mix the boiled pasta with the beaten egg whites and half of the Kefalograviera cheese.
We spread out half of the pasta in an oven pan. Then, we spread out in the oven pan the minced meat and the remaining pasta, pour the bechamel on top, and sprinkle the surface with the rest of the Kefalograviera cheese.
We bake at 180°C for 40 minutes.