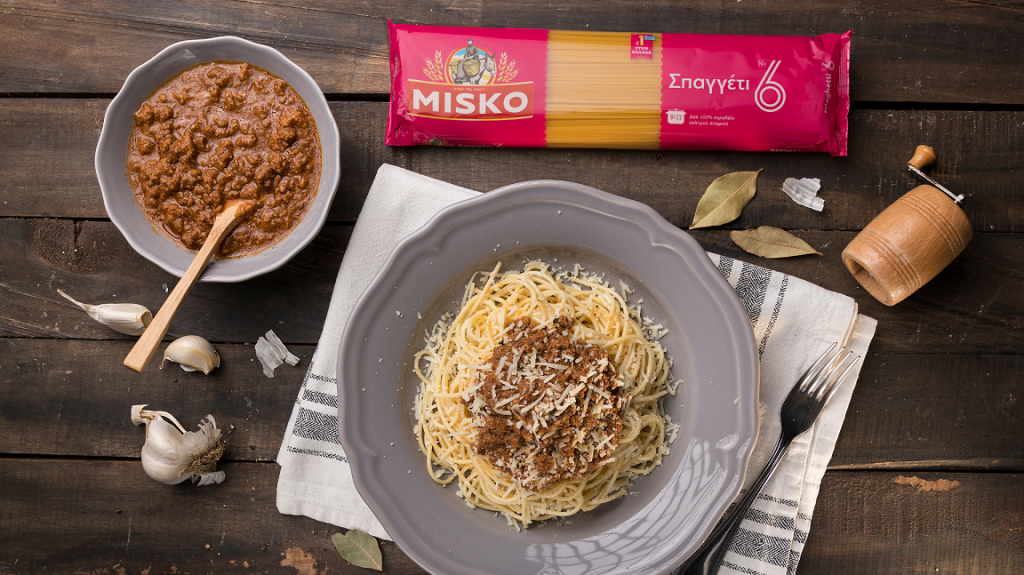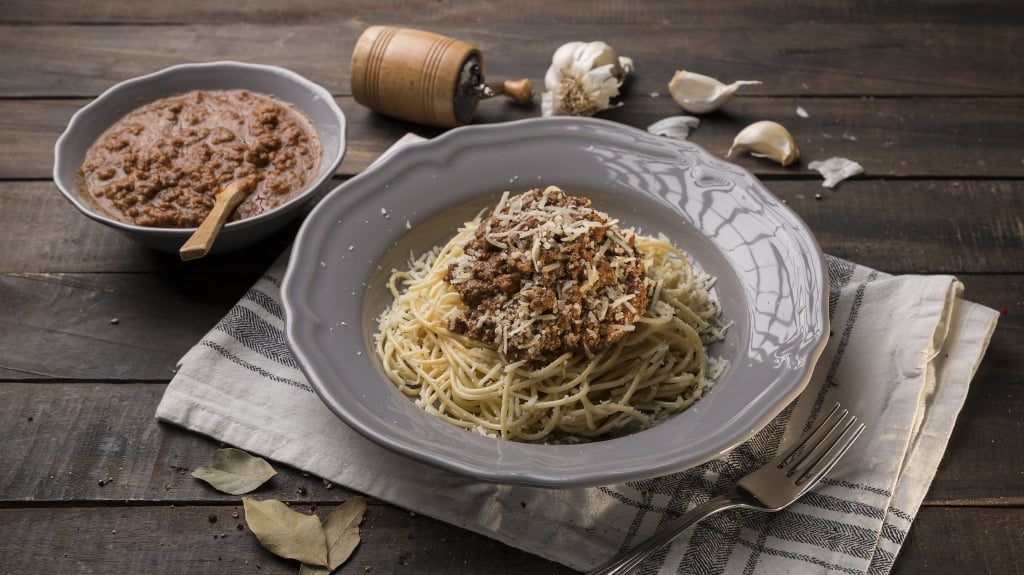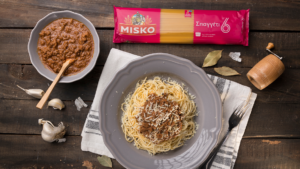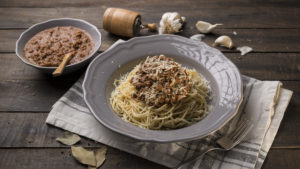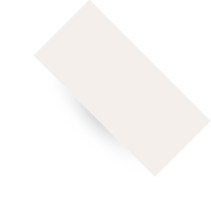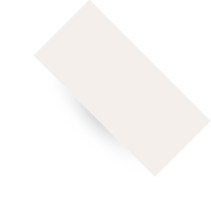 10΄
Preparation
Time

40΄
Cooking
Time

easy
Difficulty

4
Portions

INGREDIENTS


MISKO Spaghetti No6
Kefalograviera cheese, grated
For minced meat
2 celery sprigs, finely chopped
600g concentrated tomato juice

METHOD
We prepare the minced meat. In a saucepan, we warm 100ml of olive oil. We throw in the minced meat, sautéing for a little while before we start to "break" it into small chunks with a wooden spoon.
We sauté the minced meat for 4-5 minutes until it gains a little color.
We add onion, carrot and celery and sauté for 2-3 minutes. We add salt and pepper.
Then we add the tomato juice, the bay leaves and the garlic, stir and let the mixture come to a boil before we lower the heat.
We let the minced meat cook for about 25-30 minutes until the sauce thickens. Towards the end, we remove the bay leaves and the garlic.
We prepare the pasta. We fill a large pot with 5 liters of water and cook on high heat.
Once the water starts boiling, we add 35g salt and MISKO Spaghetti No6. We stir with a cooking fork and let the pasta boil for as long as indicated on the package.
We strain the spaghetti and sprinkle with 2 tbsp. olive oil. We stir gently and leave the pasta aside until it is time to serve.
We stir the Spaghetti and the minced meat and serve warm, sprinkled with grated Kefalograviera cheese.