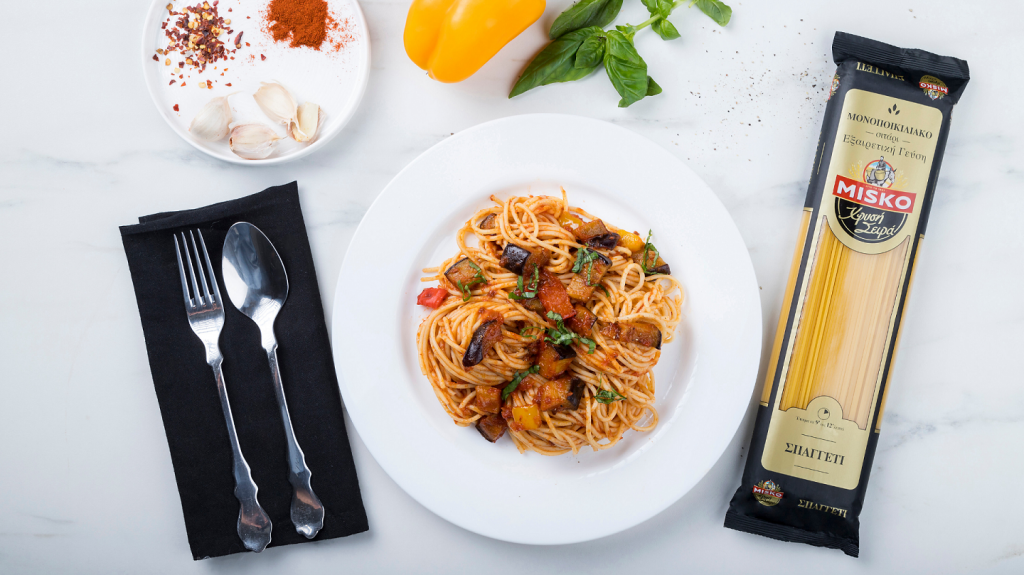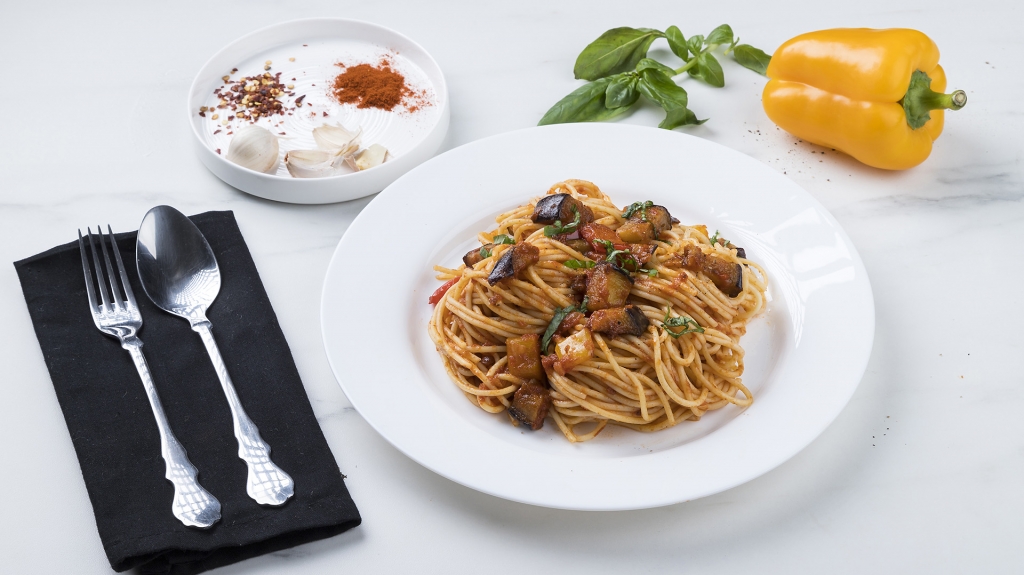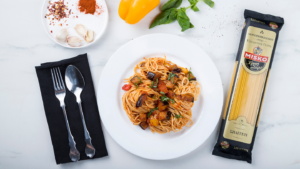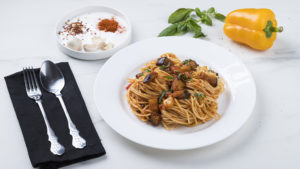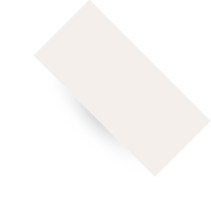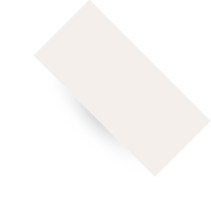 10΄
Preparation
Time

25΄
Cooking
Time

easy
Difficulty

4
Portions

INGREDIENTS


MISKO Spaghetti Golden Line
500 g MISKO Spaghetti Golden Line
1 bunch fresh basil, finely chopped

METHOD
In a pot, heat 5-6 tsp. of olive oil. Add the onion and sauté for 1-2 minutes.
Add the eggplant, salt and pepper and saute for 3-4 minutes, until golden brown. Add the peppers and sauté for another 2-3 minutes until slightly tender.
Add the garlic, tomato paste, paprika and the bukovo and saute for 1 minute.
Pour in the wine and when most of the alcohol has evaporated, add the grated tomatoes and lower the heat. If necessary, add a little water. Leave the sauce to simmer for about 10-15 minutes.
At the same time, prepare the pasta. Fill a large pot with 5 liters of water and cook on high heat.
Once the water starts boiling, add 35 g salt and the MISKO Spaghetti Golden Line. Stir with a fork and let the pasta boil for as long as indicated on the package.
Strain the pasta and add it to the pot with the sauce. Stir and serve immediately sprinkled with chopped basil.