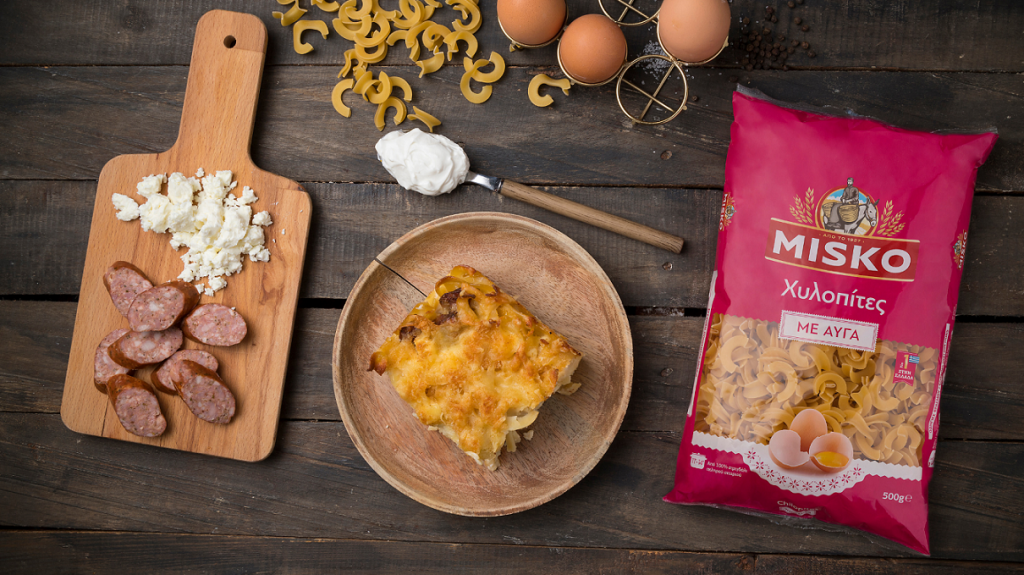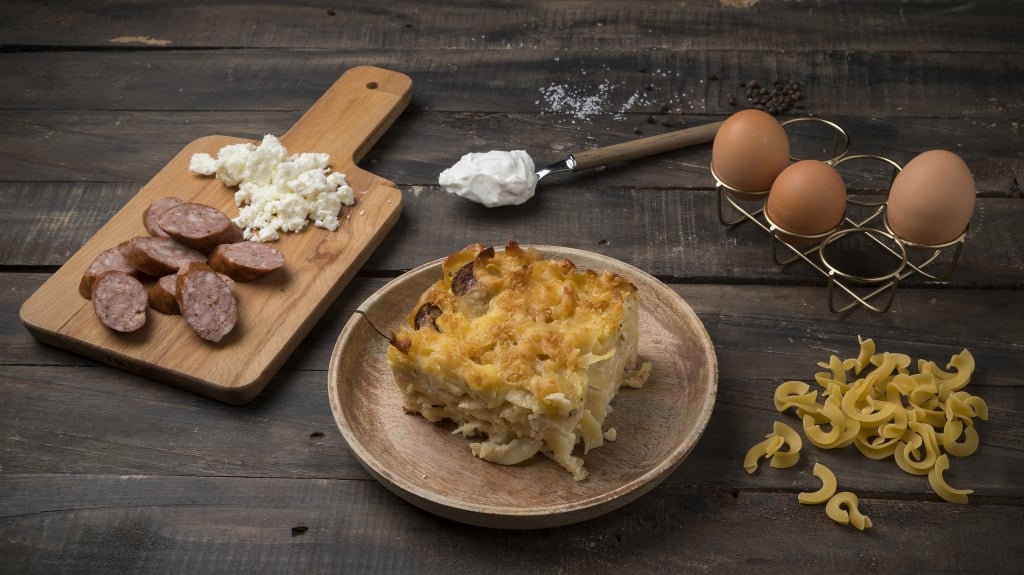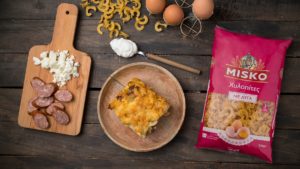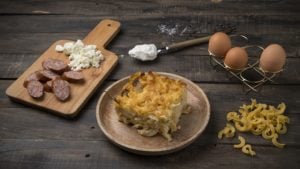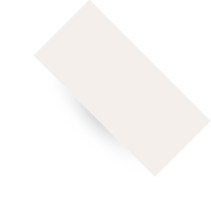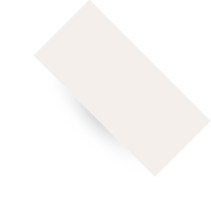 20΄
Preparation
Time

60΄
Cooking
Time

medium
Difficulty

4
Portions

INGREDIENTS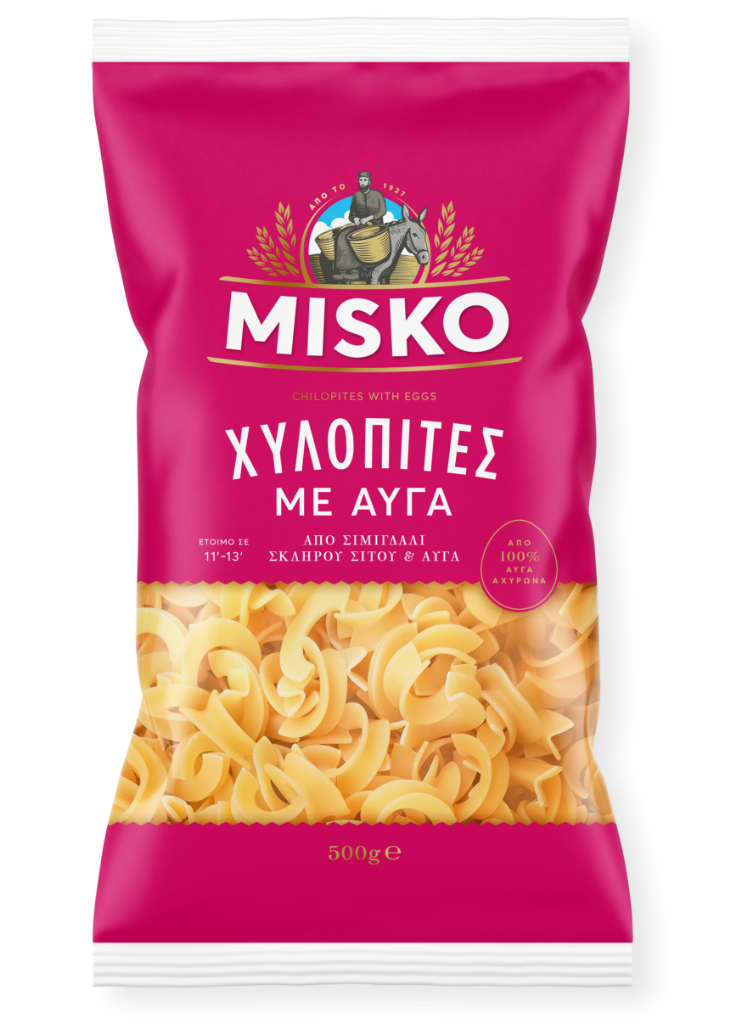 MISKO Chilopites
200 g Feta cheese, crushed
150 g Kefalograviera cheese, grated

METHOD
In a non-stick pan, saute the sausage for 4-5 minutes on all sides, until golden brown.
Add another 1 tbsp. olive oil and sauté the onion for 4-5 minutes. Remove from the heat and allow the contents of the pan to cool.
Fill a large pot with 5 liters of water and cook on high heat.
Once the water starts boiling, add 35 g salt and the MISKO Chilopites. Stir with a spoon and let the pasta boil for 2 minutes less than the time indicated on the package.
Strain the pasta and sprinkle with 2 tbsp. olive oil. Mix gently.
In a large bowl, beat the milk, yogurt, eggs, some salt and ground nutmeg, the Feta cheese and half the Graviera cheese.
Add the pasta with the sausage and onion and mix together.
Spread the mixture in a lightly oiled heat resistant dish, and sprinkle the top with the rest of the Graviera cheese and the bread crumbs.
Cook in a preheated oven at 180°C for about 30-35 minutes, until golden brown.
Allow the food to rest for 10 minutes and then serve.