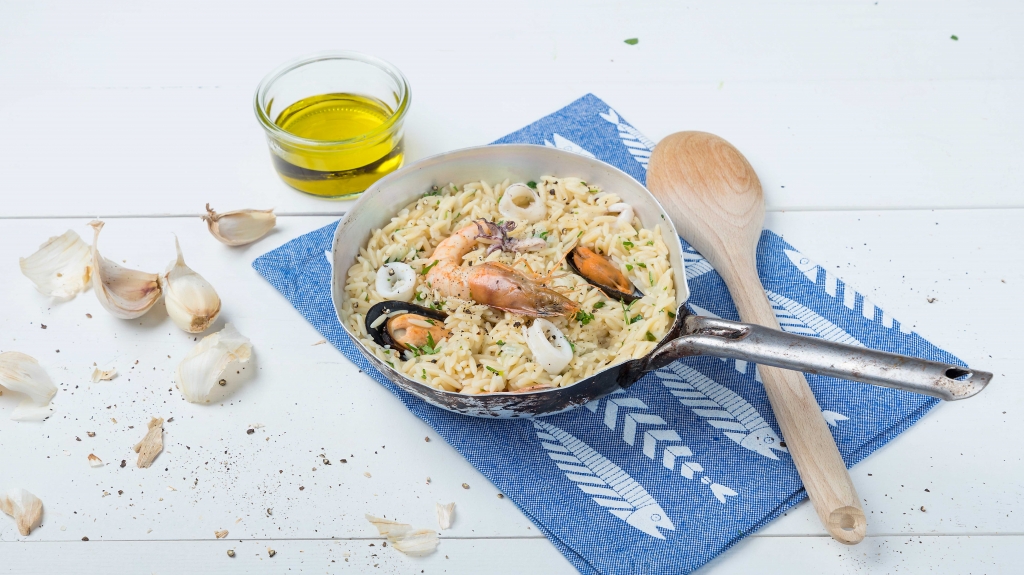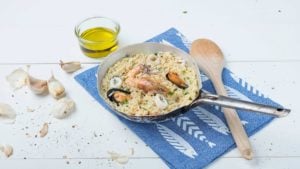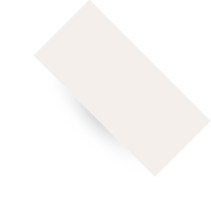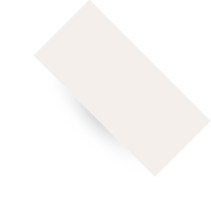 10΄
Preparation
Time

30΄
Cooking
Time

easy
Difficulty

4
Portions

INGREDIENTS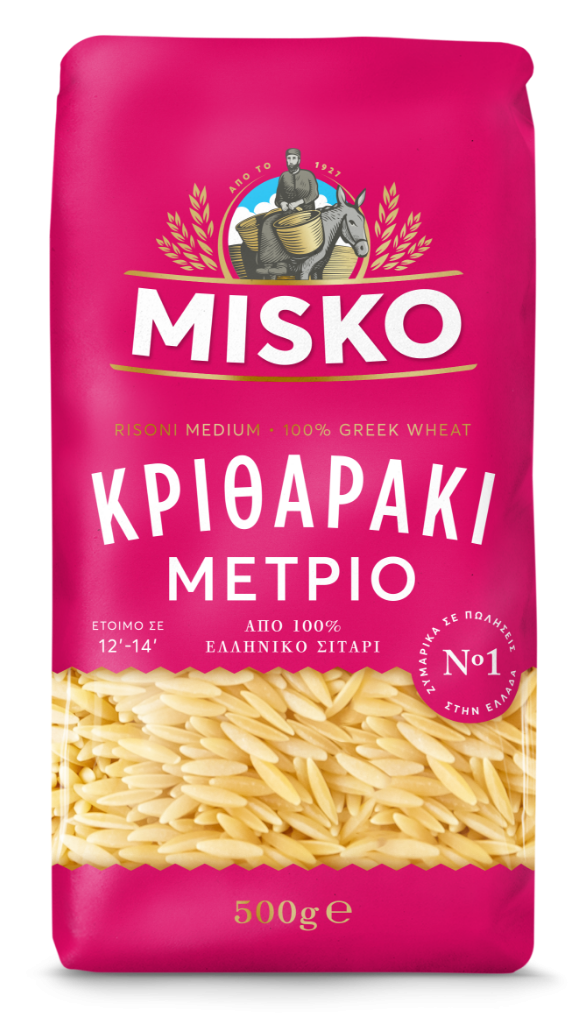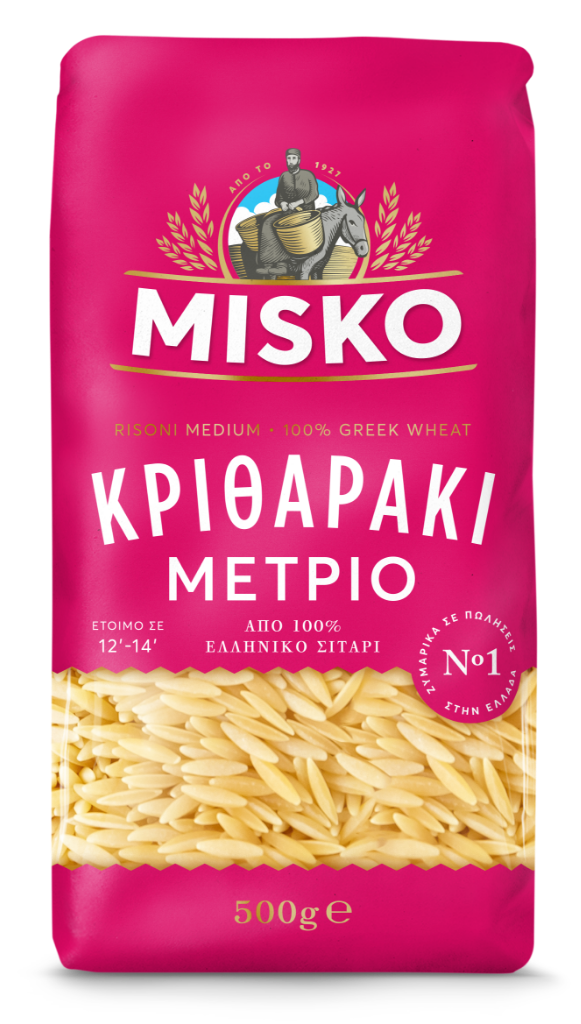 MISKO Risoni Medium (Orzo Medium)
500g MISKO Risoni Medium (Orzo Medium)
12 shrimps No3, cleaned, without shell
300g calamari, chopped into round slices
½ bunch parsley, finely chopped

METHOD
In a shallow pot, we heat 4-5 tbsp. of olive oil. We sauté the calamari for 3-4 minutes on both sides and sprinkle with salt the pepper. We lay them on a plate.
In the same olive oil, we sauté the shrimps for 2-3 minutes until they turn golden-pink, and sprinkle with salt and pepper. We transfer them onto the dish with the calamari.
If necessary, we add a little olive oil to the saucepan and sauté the onion for 2-3 minutes until it softens. We sprinkle with salt and freshly ground pepper.
We add the garlic and MISKO Risoni Medium and sauté for 1-2 minutes.
We pour in the wine and wait for the alcohol to evaporate.
We gradually add the hot water in 3-4 doses, stirring continuously. We wait for the first dose of the liquid to be absorbed before pouring the next one.
Together with the last dose of the liquid, we throw the mussels and the calamari to the saucepan and mix gently.
While the kritharoto is still juicy, we add the shrimps, stir and let them cook for 2 minutes. We remove from heat.
We add the finely chopped parsley and mix. We serve the kritharoto hot, sprinkled with freshly ground pepper.