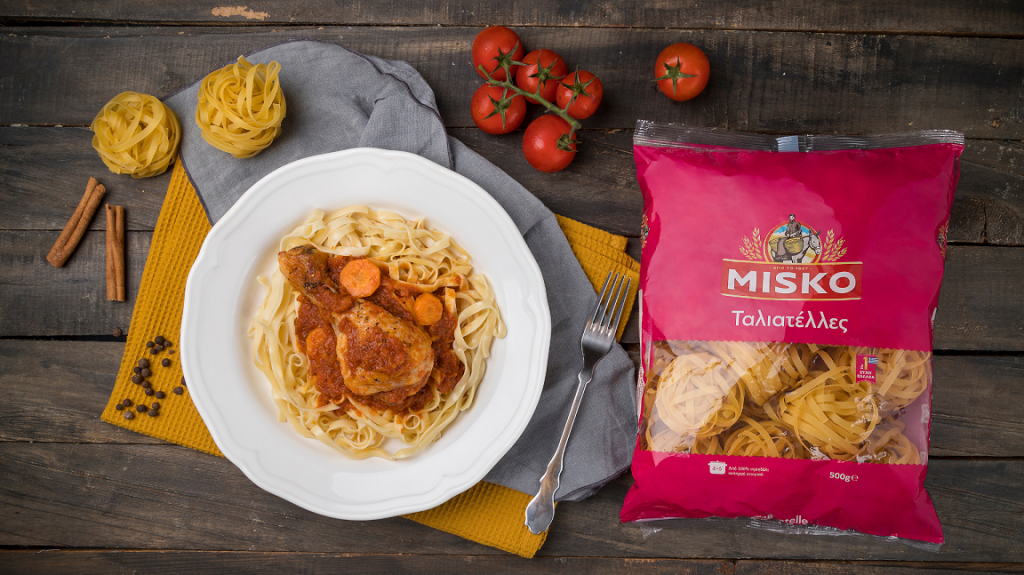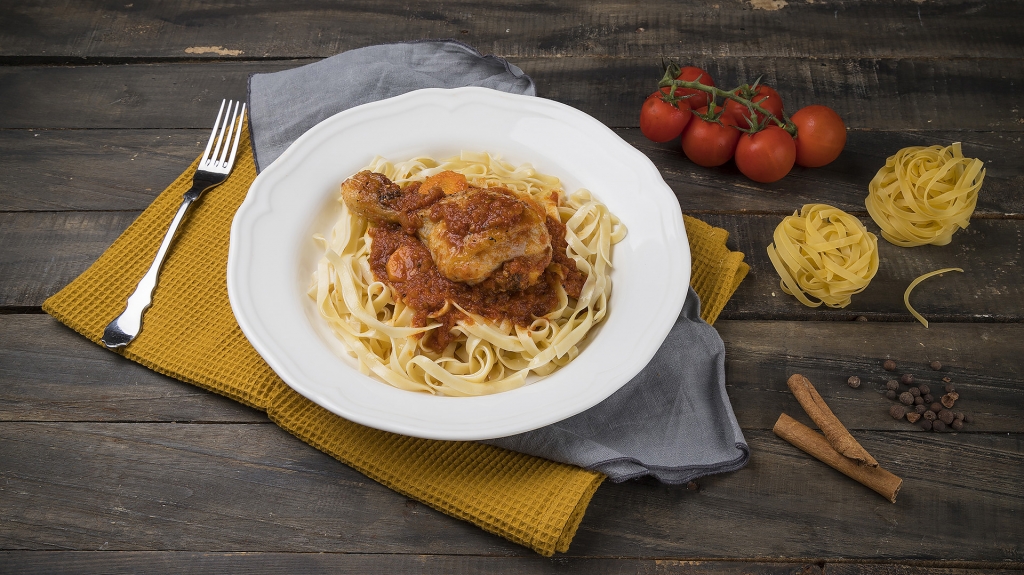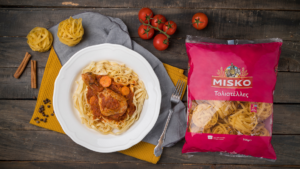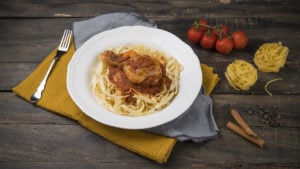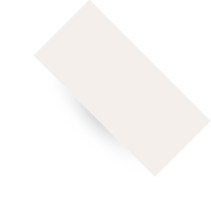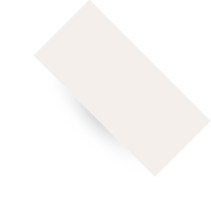 15΄
Preparation
Time

80΄
Cooking
Time

medium
Difficulty

6
Portions

INGREDIENTS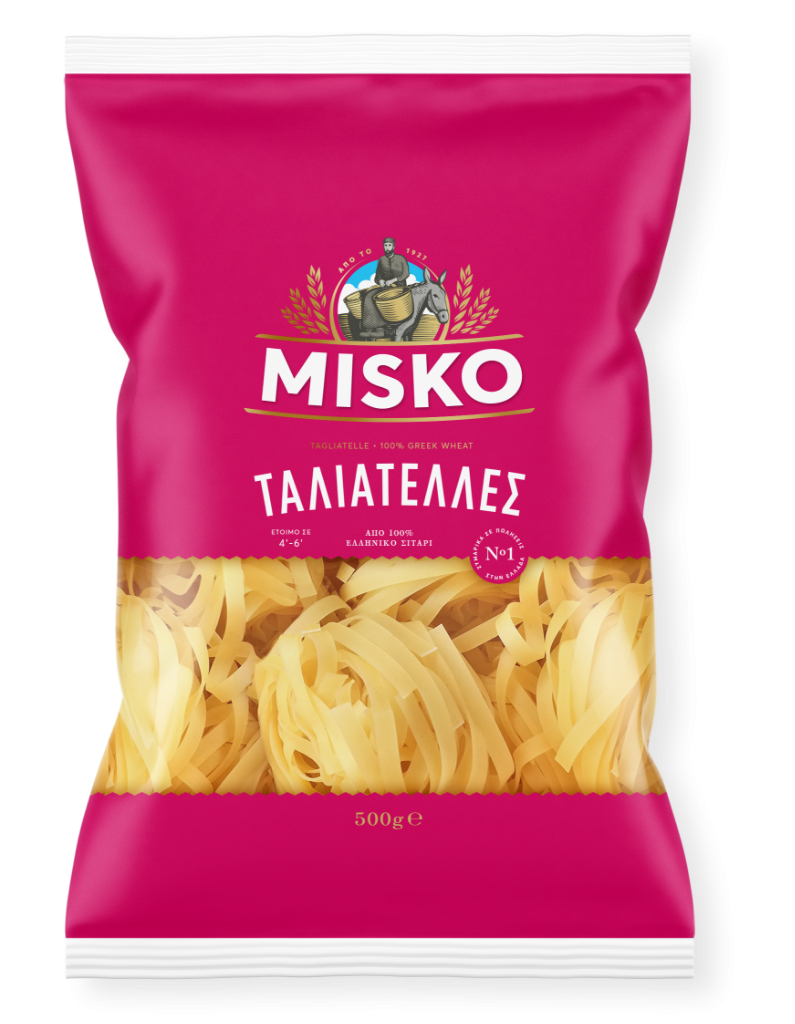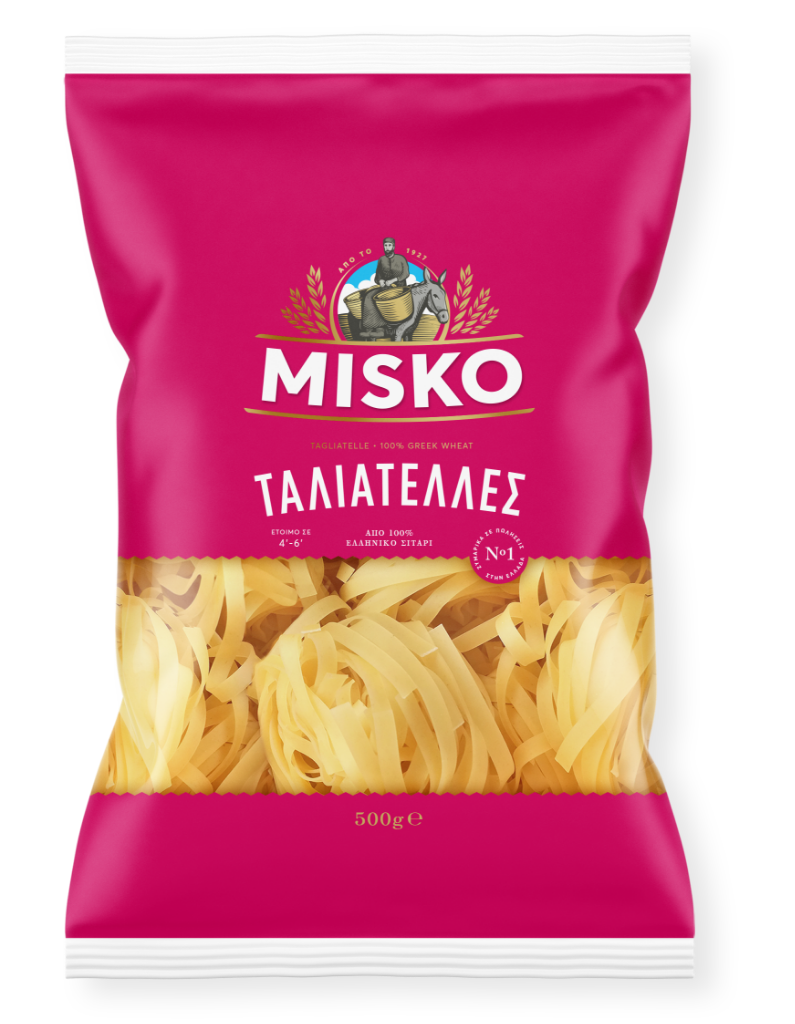 MISKO Tagliatelle
1 rooster (about 1 ½ kg) in portions
2 cloves of garlic, grated

METHOD
In a pot, heat 4 tsp. of olive oil. Salt the rooster well and sauté for 4-5 minutes to brown on all sides.
Add the onions and sauté for 2-3 minutes until soft. Add the carrots and continue to sauté for 1-2 minutes.
Add the garlic, tomato paste, bay leaves, cinnamon sticks, pepper and the paprika and sauté for 1-2 minutes.
First pour in the cognac (or brandy), allow the alcohol to evaporate for 1 minute and continue with the wine. Allow the wine to evaporate for 1-2 minutes and add the grated tomatoes, water, salt, freshly ground pepper and sugar. Once it comes to a boil, lower the heat and cover the pot. Simmer for about 1 hour until the rooster is tender. At the end, carefully remove the bay leaves and cinnamon sticks.
At the same time, prepare the pasta. Fill a large pot with 5 liters of water and cook on high heat.
Once the water starts boiling, add 35 g salt and the MISKO Tagliatelle. Stir with a fork and let the pasta boil for as long as indicated on the package.
Strain the pasta and drizzle with 2 tbsp. olive oil. Stir gently.
In a bowl mix the mizithra cheese with the cinnamon.
Serve the pasta hot, with the rooster and the sauce on top.