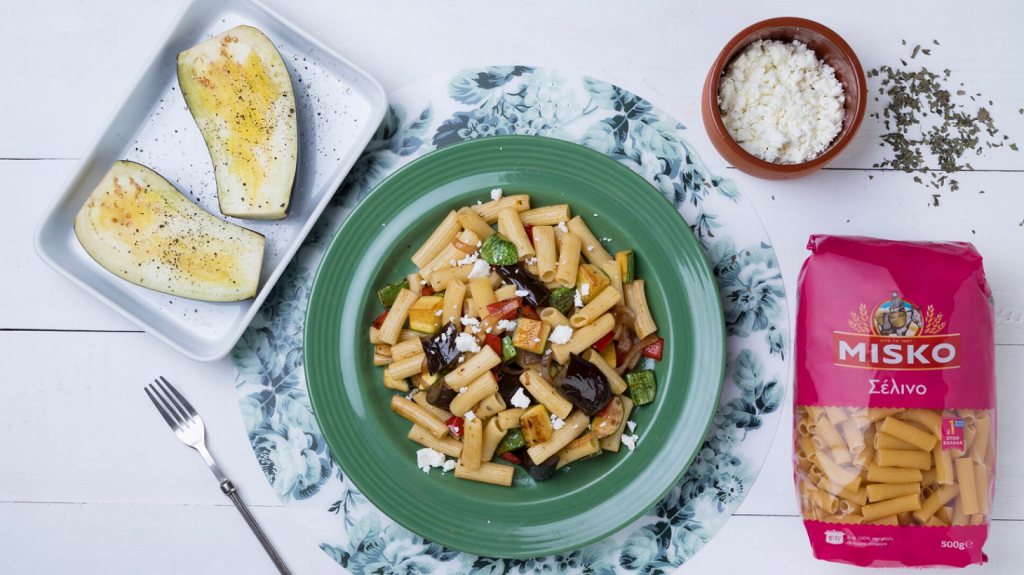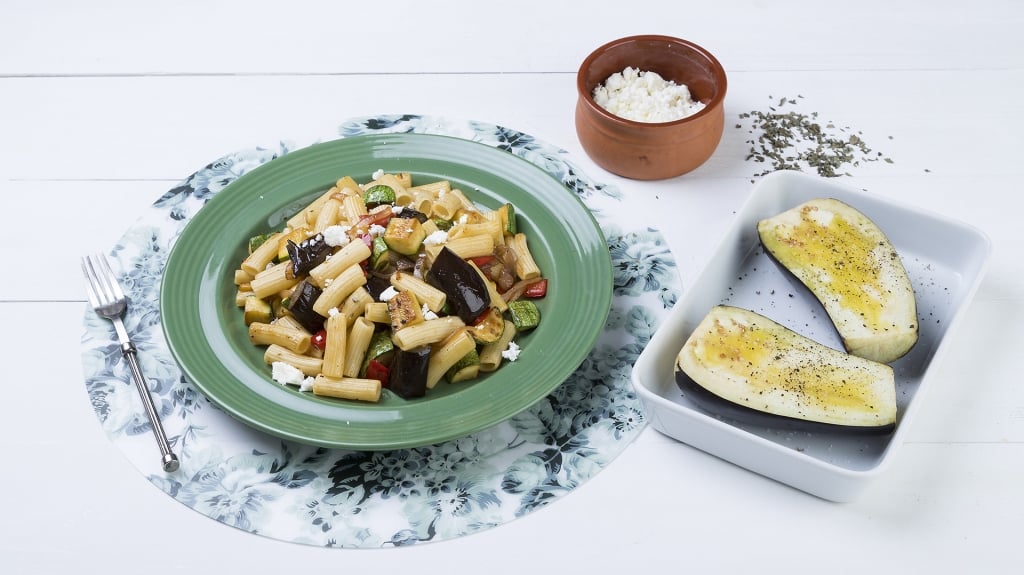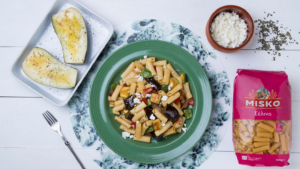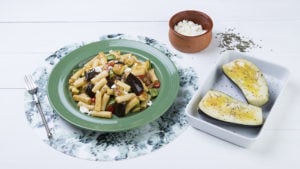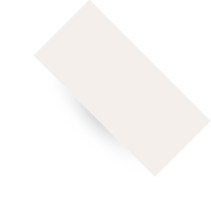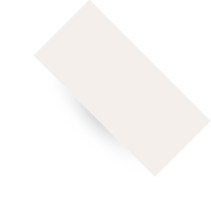 15΄
Preparation
Time

40΄
Cooking
Time

easy
Difficulty

4
Portions

INGREDIENTS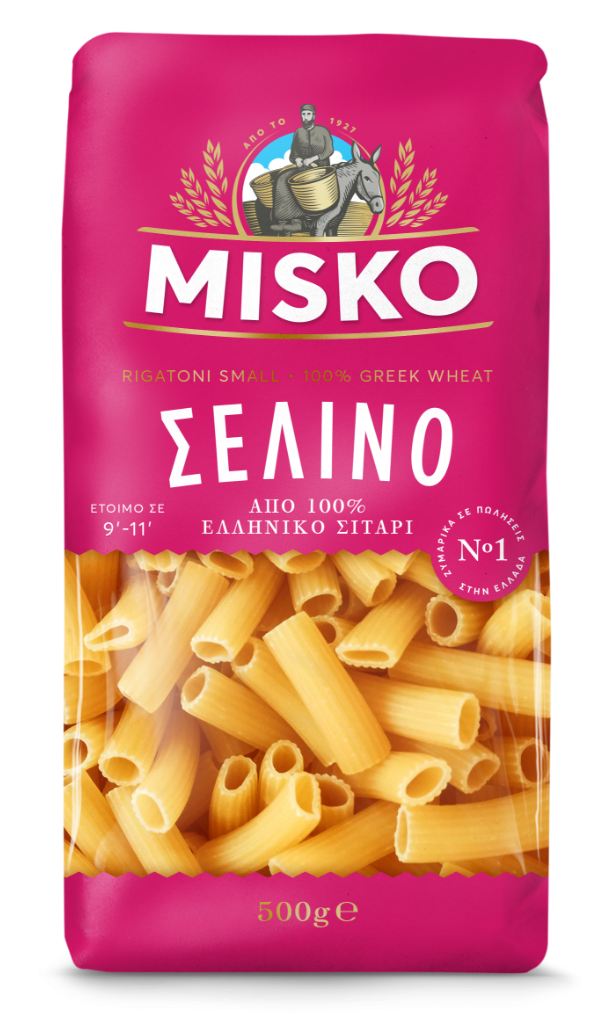 MISKO Rigatoni Small
500 g MISKO Rigatoni Small
2 large onions, sliced in thick rings
2 Florina red peppers, cubed
200 g Feta cheese, crushed

METHOD
Put the onions, eggplant, zucchini, peppers and garlic cloves in a baking pan lined with waxed paper. Drizzle 5-6 tbsp. olive oil over the vegetables and sprinkle with salt, freshly ground pepper, dry basil and oregano.
Cook in a preheated oven at 180°C for about 35-40 minutes, until soft and golden brown.
Next, prepare the pasta. Fill a large pot with 5 liters of water and cook on high heat.
Once the water starts boiling, add 35 g salt and the MISKO Rigatoni Small. Stir with a spoon and let the pasta boil for as long as indicated on the package.
Strain the pasta and return the pasta to the pot. Add all the vegetables from the pan along with their juices, making sure we have removed the roasted garlic cloves if we do not want them. Add the Feta cheese and gently mix the ingredients.
Serve the pasta hot or at room temperature.