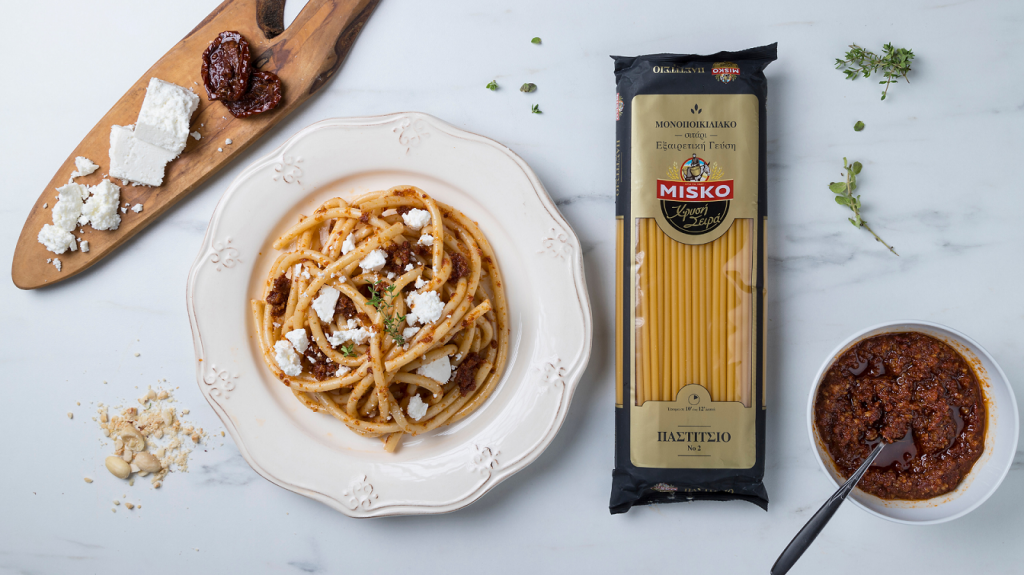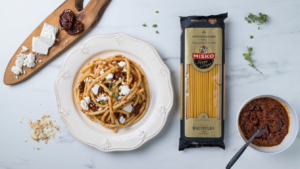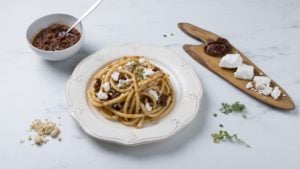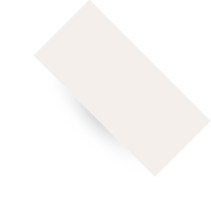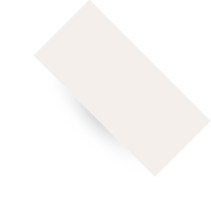 10΄
Preparation
Time

12΄
Cooking
Time

easy
Difficulty

4
Portions

INGREDIENTS

MISKO Macaroni Pastitsio Golden Line
500 g MISKO Macaroni Pastitsio Golden Line
150 g Manouri cheese, crushed
For the pesto

METHOD
First, prepare the pesto. In a blender or food processor, add the sun- dried tomatoes, the almonds, garlic, Bukovo, paprika, oregano, thyme, salt and freshly ground pepper and beat for 1-2 minutes.
Add the olive oil and beat together, until pureed.
First, prepare the pasta. Fill a large pot with 5 liters of water and cook on high heat.
Once the water starts boiling, add 35 g salt and the MISKO Macaroni Pastitsio Golden Line. Stir with a cooking fork and let the pasta boil for as long as indicated on the package.
Strain the pasta and return the pasta to the pot with the pesto sauce. Sprinkle with fresh oregano and thyme and mix gently so the sauce is fully incorporated.
Serve immediately with crushed Manouri cheese.