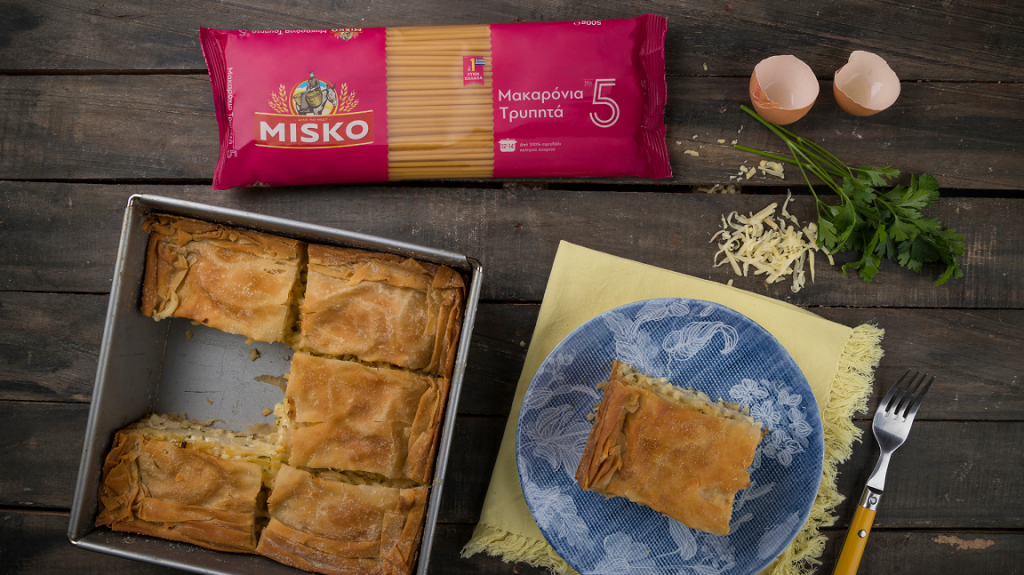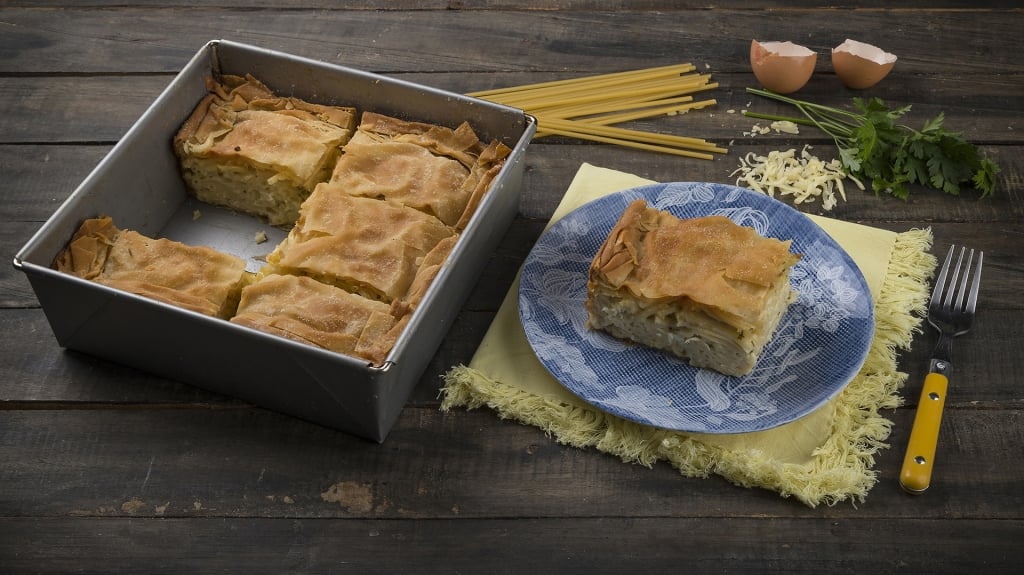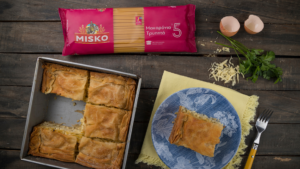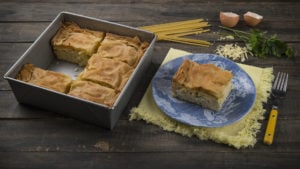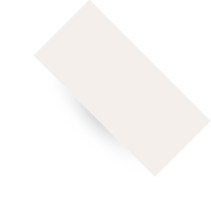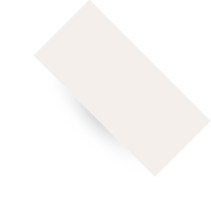 15΄
Preparation
Time

70΄
Cooking
Time

medium
Difficulty

8
Portions

INGREDIENTS

MISKO Macaroni No5 (Bucatini)
500 g MISKO Macaroni No5 (Bucatini)
100 ml water in which the pasta was boiled
150 g Feta cheese, crushed
80 g Kasseri cheese, grated
½ bunch parsley, finely chopped

METHOD
Fill a large pot with 5 liters of water and cook on high heat.
Once the water starts boiling, add 35 g salt and the MISKO Bucatini No5. Stir with a cooking fork and let the pasta boil for 2 minutes less than the time indicated on the package.
Strain the pasta, keeping about 100 ml of the water in which we boiled the pasta and rinse under some cold water. Drain well and transfer the pasta to a bowl.
Add the water to which the pasta was boiled, the yogurt, Feta cheese, Kasseri cheese, cream, eggs, parsley, the freshly ground pepper and a little salt, and gently mix the ingredients to combine.
Lightly grease a rectangular baking pan (about 20×25 cm) and lay 3 sheets of the phyllo dough on top of each other, oiling them well. Spread the filling with the pasta, smoothing the surface. Continue with the remaining 3 phyllo dough sheets, oiling them.
Close the pie at the edges to form a "roll" and oil it too. Score the pie into pieces and bake in a preheated oven at 180°C for about 1 hour until the phyllo dough is golden.
Allow it to cool for 15 minutes and then serve.