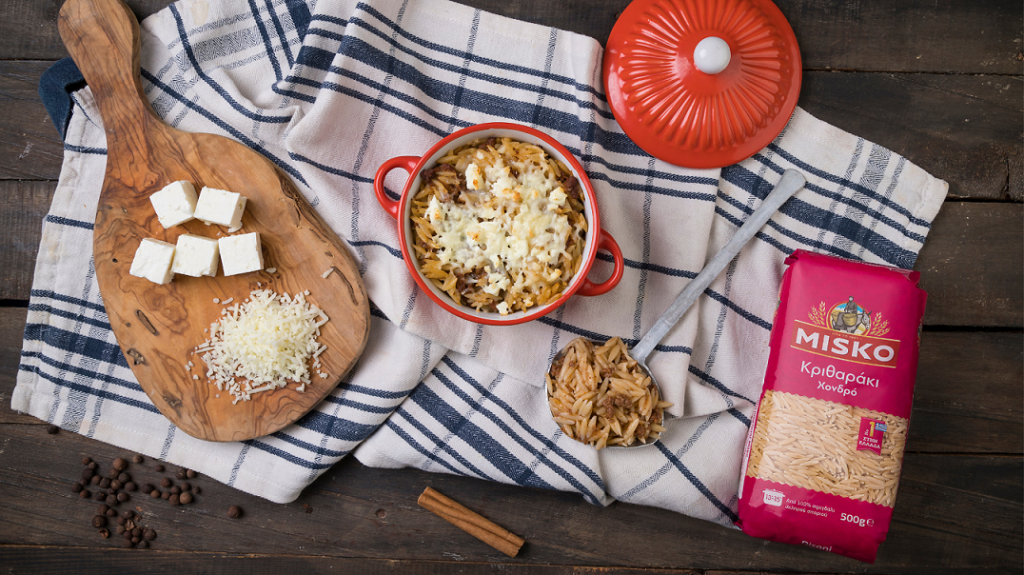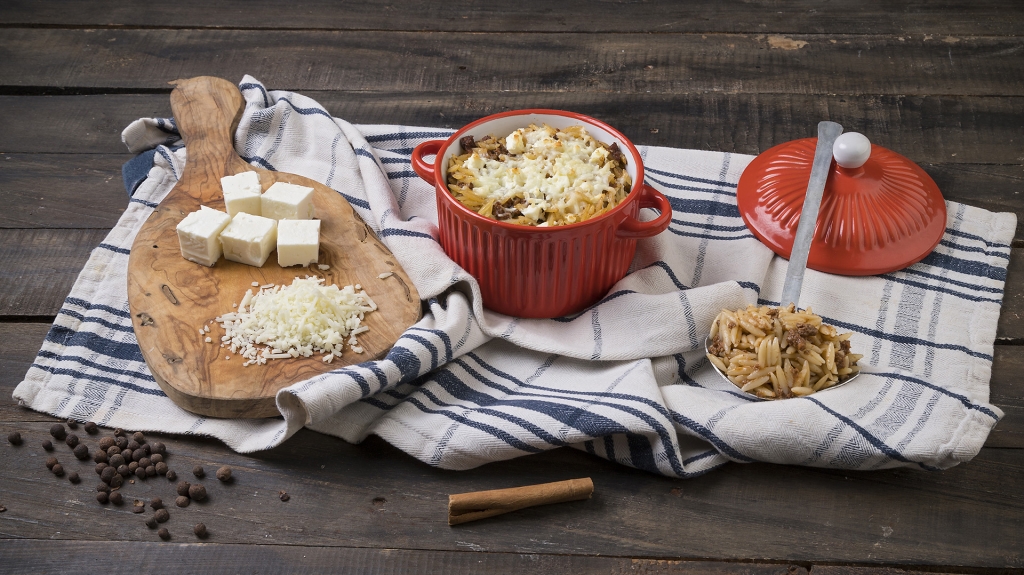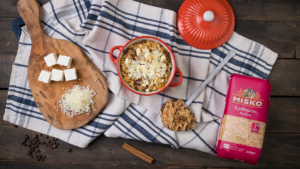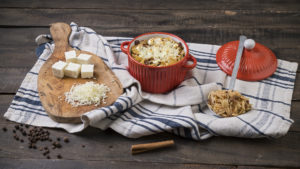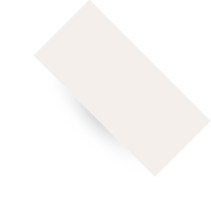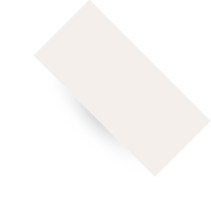 15΄
Preparation
Time

40΄
Cooking
Time

medium
Difficulty

4
Portions

INGREDIENTS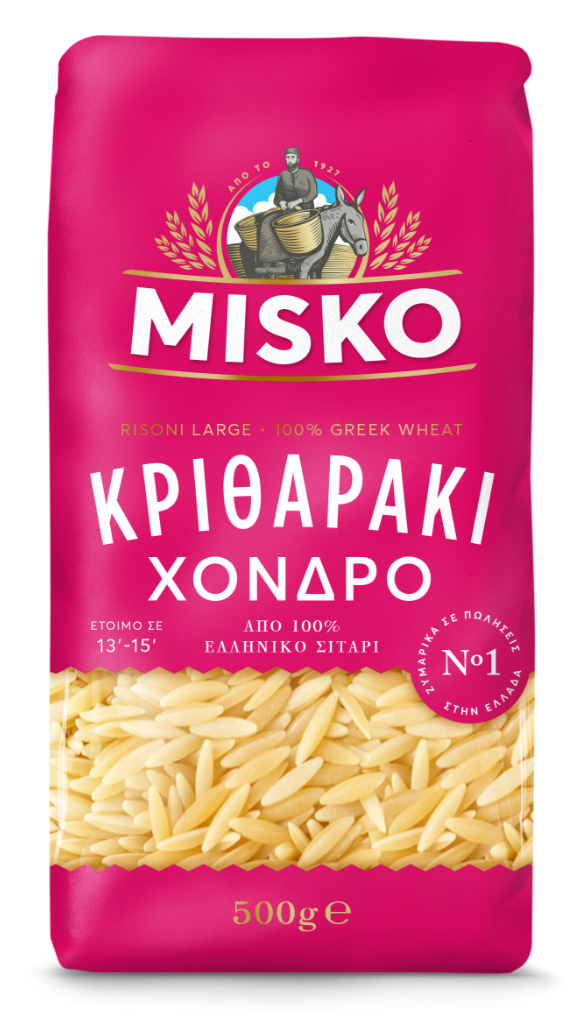 MISKO Risoni Large (Orzo Large)
500 g MISKO Risoni Large (Orzo Large)
250 g Feta cheese, crushed
150 g Mizithra cheese, grated

METHOD
In a pot, heat 4 tbsp. olive oil and saute the ground meat for 5-7 minutes, breaking it into small pieces with a wooden spoon, until brown. Add salt and freshly ground pepper.
Add the onion and sauté for 2-3 minutes until it softens. Add the carrot and saute for another 2 minutes.
Add the garlic, the cinnamon, allspice, and tomato paste and sauté for 1 minute.
Toss in the grated tomatoes and the sugar, lower the heat and simmer the sauce for 15-20 minutes.
In the meantime, prepare the pasta. Fill a large pot with 5 liters of water and cook on high heat.
Once the water starts boiling, add 35 g salt and the MISKO Risoni Large. Stir with a spoon and let the pasta boil for as long as indicated on the package.
Strain the orzo and sprinkle with 2 tbsp. olive oil. Gently stir and place it in a lightly oiled heat resistant dish or pan.
Spread the ground meat on top and gently mix together with the risoni. Sprinkle with the feta and mizithra and cook in a preheated oven, on the grill setting, at 200°C for 6-8 minutes, until the cheese is lightly brown.
Serve hot.