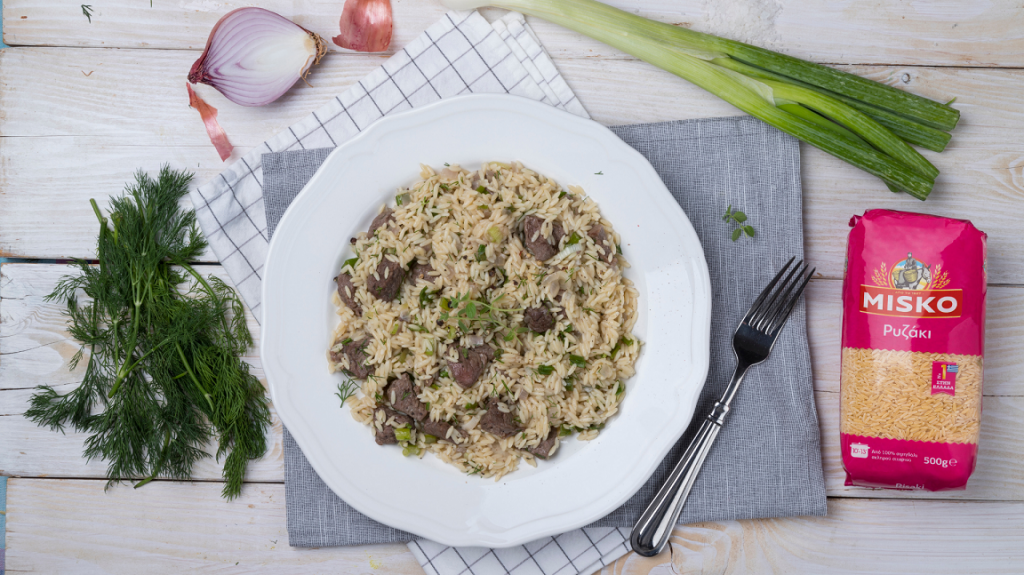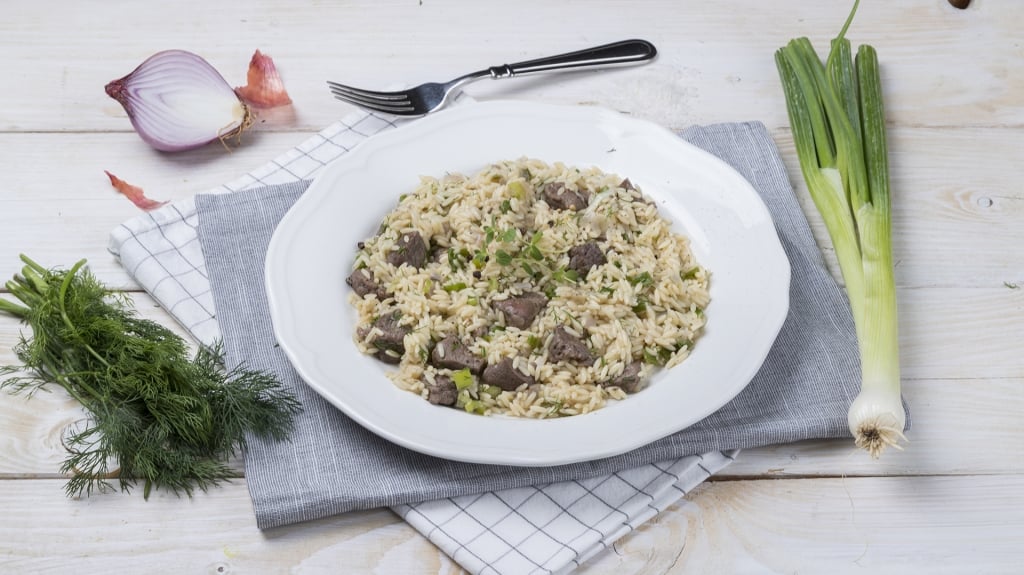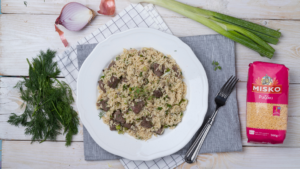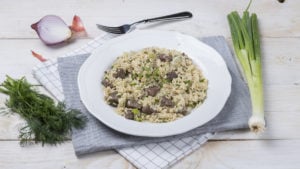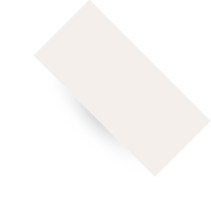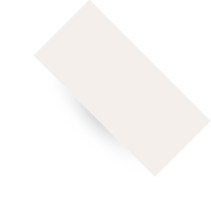 10΄
Preparation
Time

20΄
Cooking
Time

medium
Difficulty

4
Portions

INGREDIENTS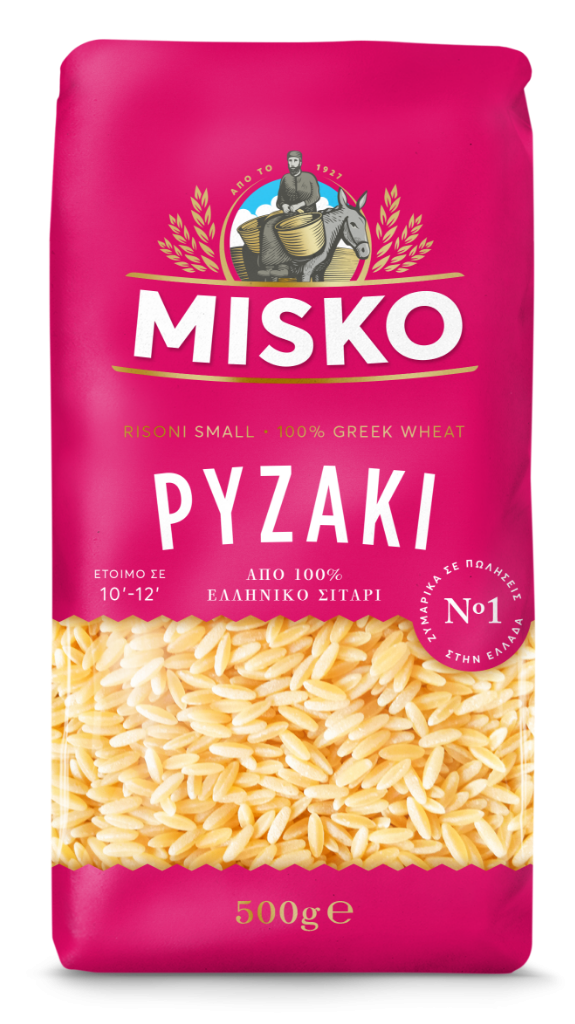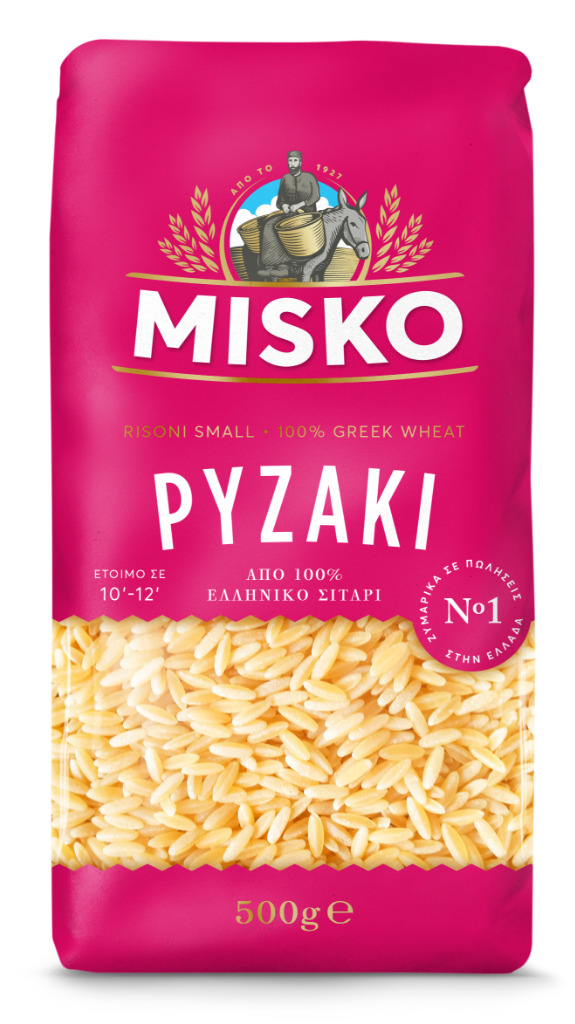 MISKO Risaki (Risoni Small)
500 g MISKO Risaki (Risoni Small)
1 lamb liver, cut in small pieces
3 tbsp. all-purpose flour
½ bunch dill, finely chopped

METHOD
In a bowl, flour the liver pieces and shake well, to remove the extra flour.
Heat 4 tbsp. olive oil in a saucepan and sauté the liver for 3-4 minutes, on all sides, until golden brown. Add the onion and sauté for 2-3 minutes until it softens.
Add the green onions, salt and freshly ground pepper and sauté for 2 minutes. Pour in the lemon juice and reduce heat. Simmer for 3-4 minutes.
Add the oregano and dill, stir and remove from the heat.
At the same time, prepare the pasta. Fill a large pot with 5 liters of water and cook on high heat.
Once the water starts boiling, add 35 g salt and the MISKO Risaki (Risoni Small). Stir with a spoon and let the pasta boil for as long as indicated on the package.
Strain the pasta and transfer it to the pot with the liver. Stir gently to combine ingredients and serve with a little fresh oregano.