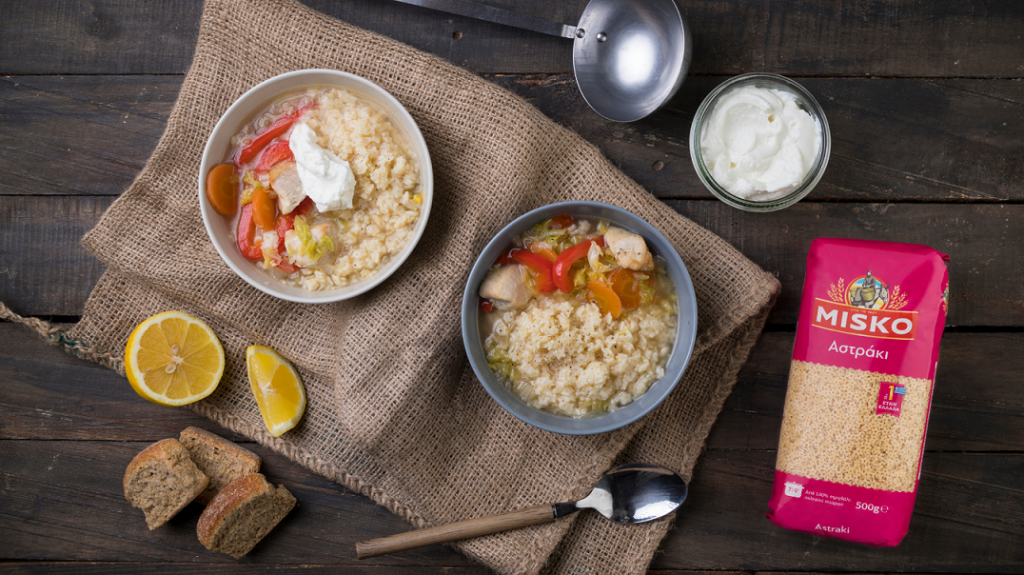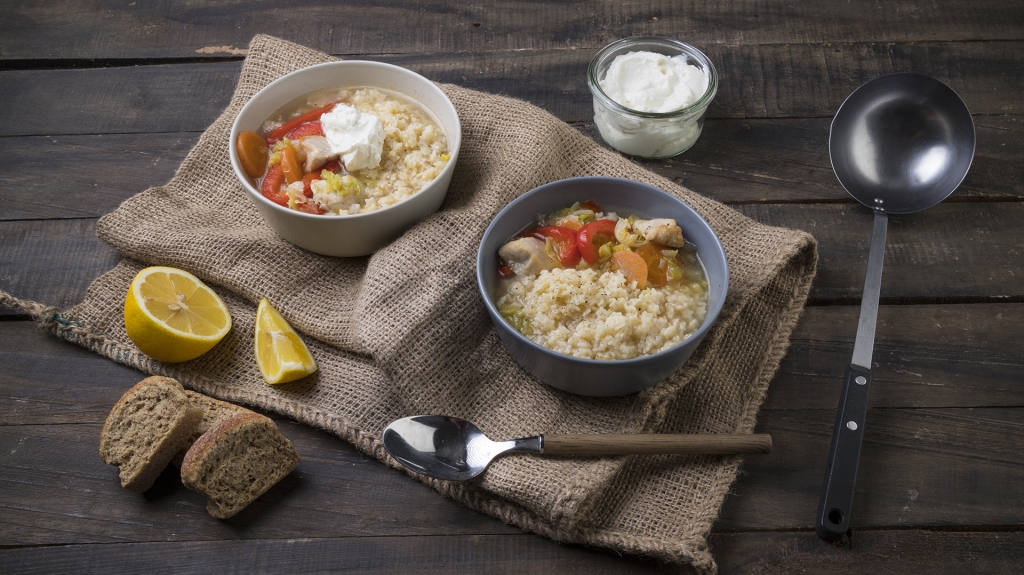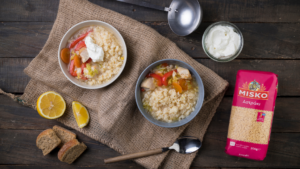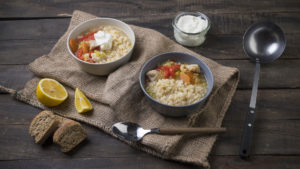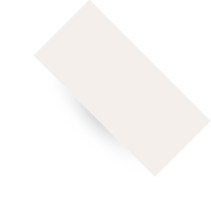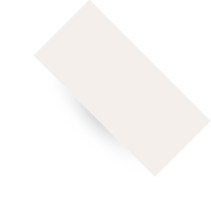 10΄
Preparation
Time

35΄
Cooking
Time

easy
Difficulty

4
Portions

INGREDIENTS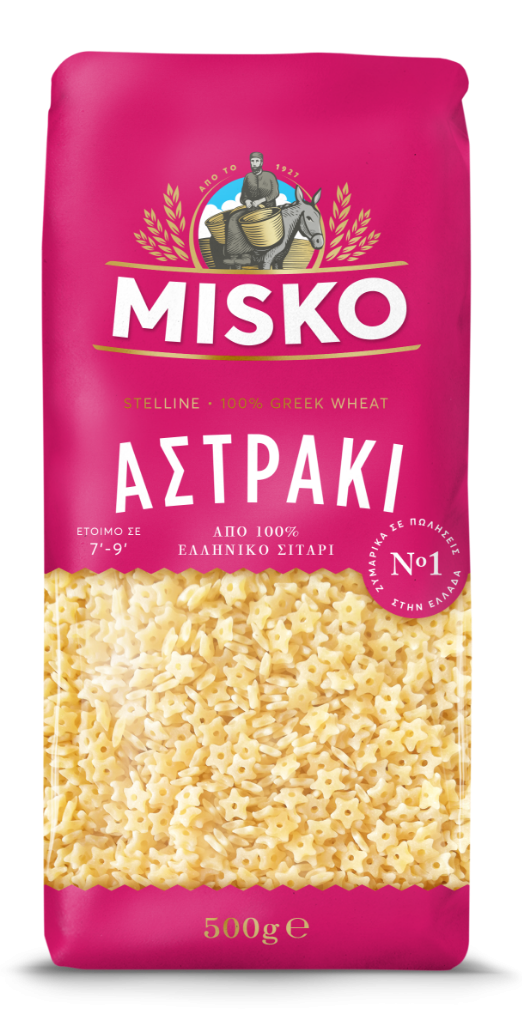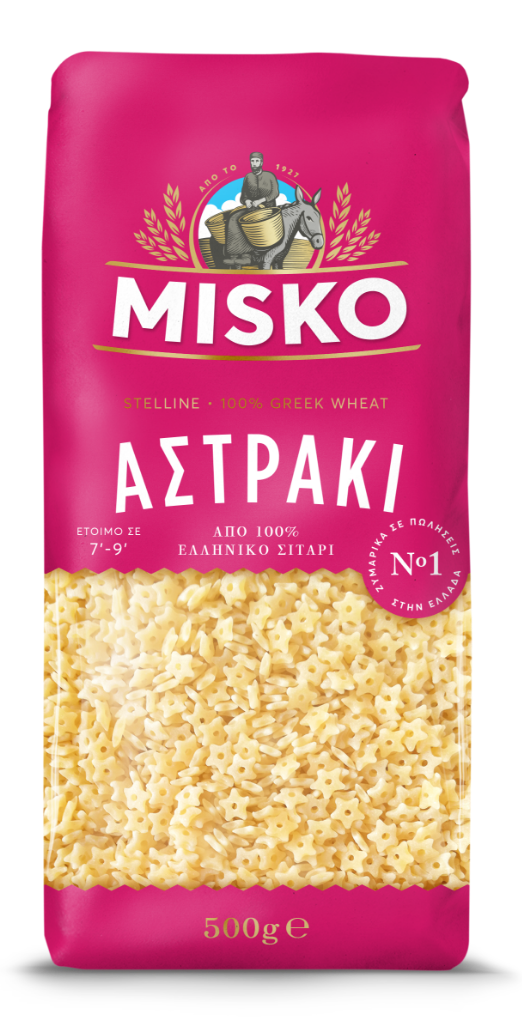 MISKO Astraki (Stelline)
500 g MISKO Astraki (Stelline)
4 chicken fillets, cut in small pieces
1 red pepper, sliced into strips
2 carrots, sliced in rings
½ Chinese cabbage, finely chopped
800 ml of water or homemade chicken broth
4 tbsp. Katiki of Domokos cheese

METHOD
In a saucepan, heat 4 tbsp. olive oil and sauté the chicken for a few minutes, until it has a crust but making sure that it doesn't change color. Add salt and pepper.
Add the onion and pepper and sauté for 3-4 minutes until soft.
Add the carrot and the cabbage and saute for another 3-4 minutes. Add the water or broth, salt and freshly ground pepper and the bay leaf and bring to a boil.
Lower the heat and simmer for 15 minutes, until the vegetables are tender.
Add the MISKO Astraki, stir with a spoon and let the pasta boil for as long as indicated on the package.
Add the lemon juice and remove from the heat. Serve the soup hot with freshly ground pepper and 1 spoonful Katiki of Domokos cheese on each dish.