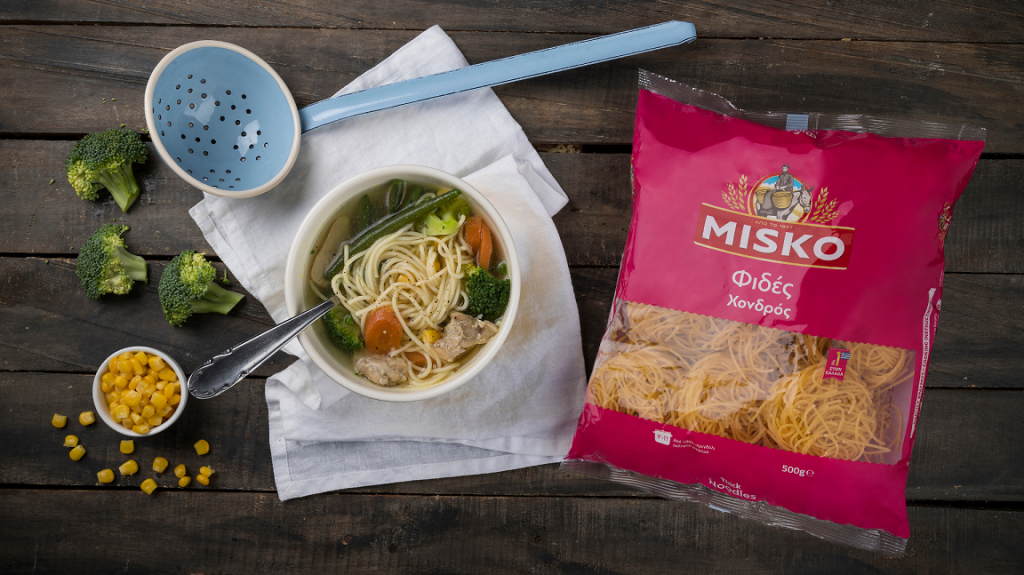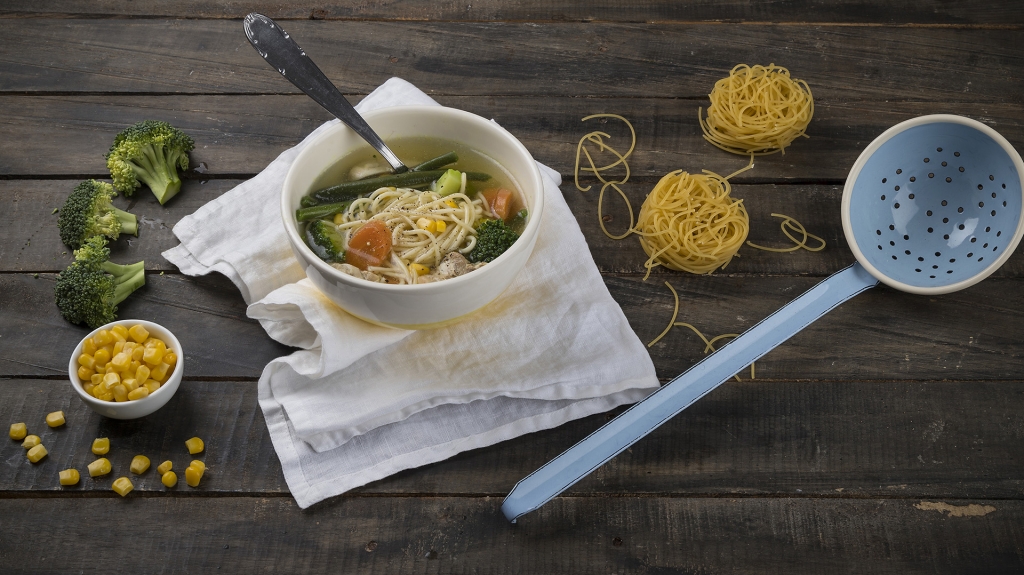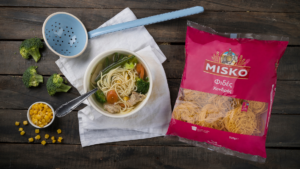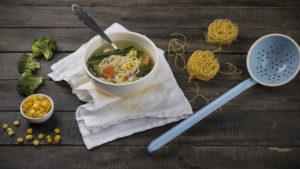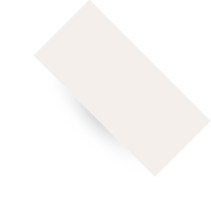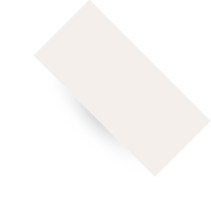 10΄
Preparation
Time

50΄
Cooking
Time

easy
Difficulty

4
Portions

INGREDIENTS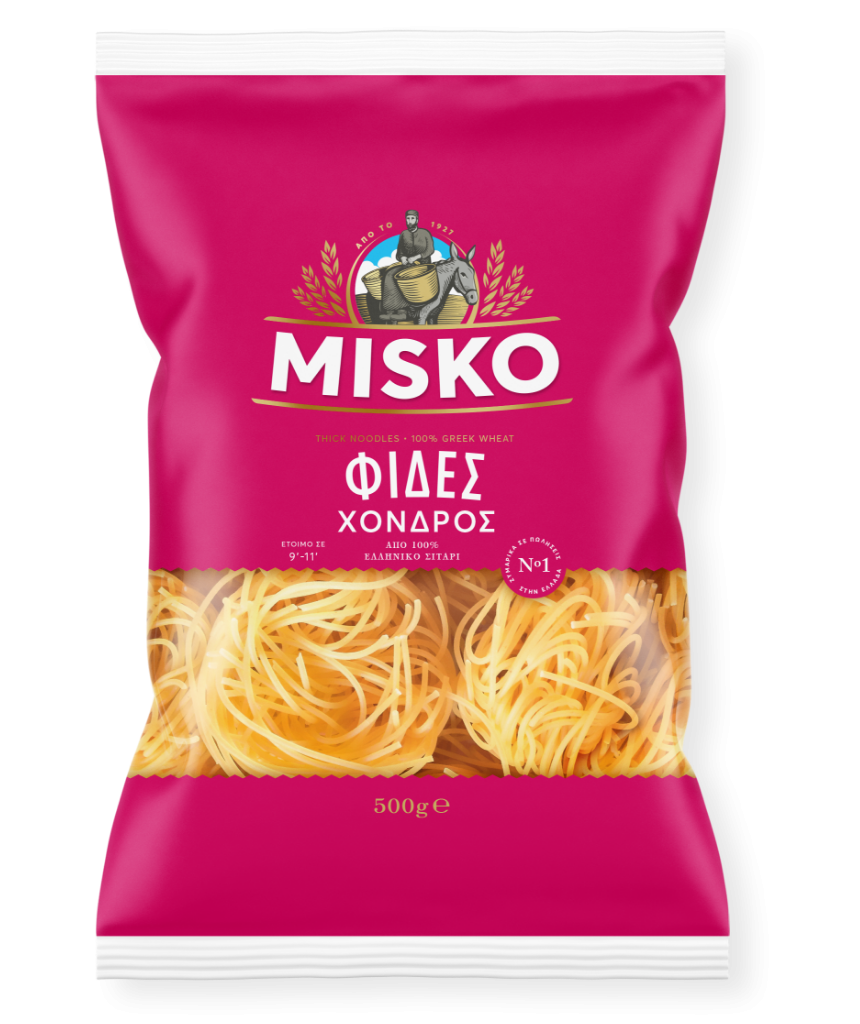 MISKO Thick Noodles
200 g MISKO Thick Noodles
1 celery sprig, finely chopped
6 chicken thighs (skinless/boneless), chopped into small pieces
3 cloves of garlic, grated
1 small broccoli (florets)
200 g spinach, coarsely chopped
¼ bunch of parsley, finely chopped

METHOD
In a pot, heat 4 tsp. of olive oil. Add the onion and sauté for 2-3 minutes until it softens. Add the carrots and celery and sauté for another 2-3 minutes.
Add the chicken, salt and freshly ground pepper and sauté for 4-5 minutes, on all sides.
Add the garlic, corn, green beans and broccoli florets and sauté over medium heat for 2-3 minutes. Add a little more salt and pour in the hot water.
Once it comes to a boil, lower the heat, cover and simmer for approximately 20 minutes.
Uncover the pot and add the MISKO Thick Noodles. Stir with a spoon and let the pasta boil for as long as indicated on the package.
In the last 5 minutes add the spinach and parsley to the pot and mix gently.
Remove from heat and serve the soup hot, with plenty of freshly ground pepper.