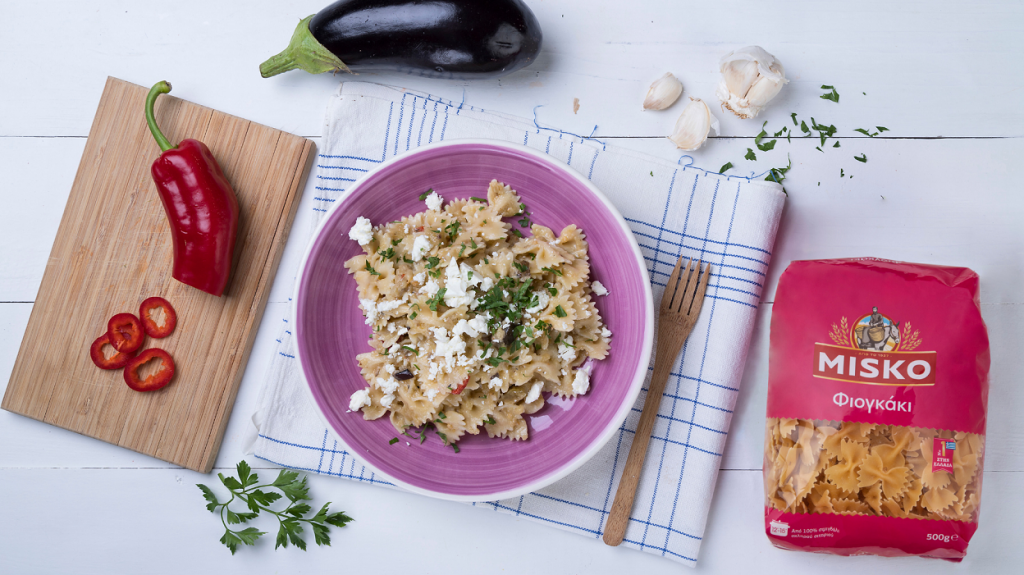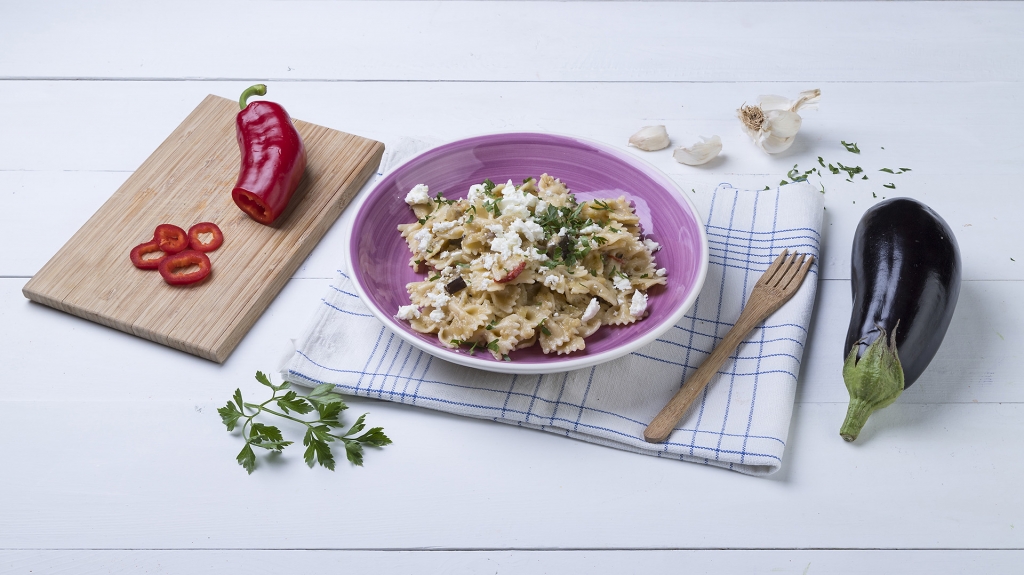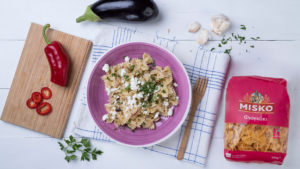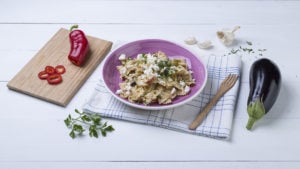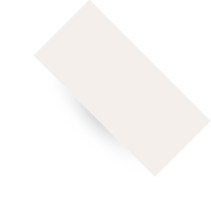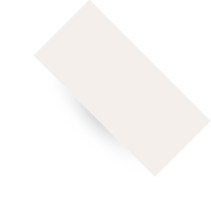 15΄
Preparation
Time

55΄
Cooking
Time

medium
Difficulty

4
Portions

INGREDIENTS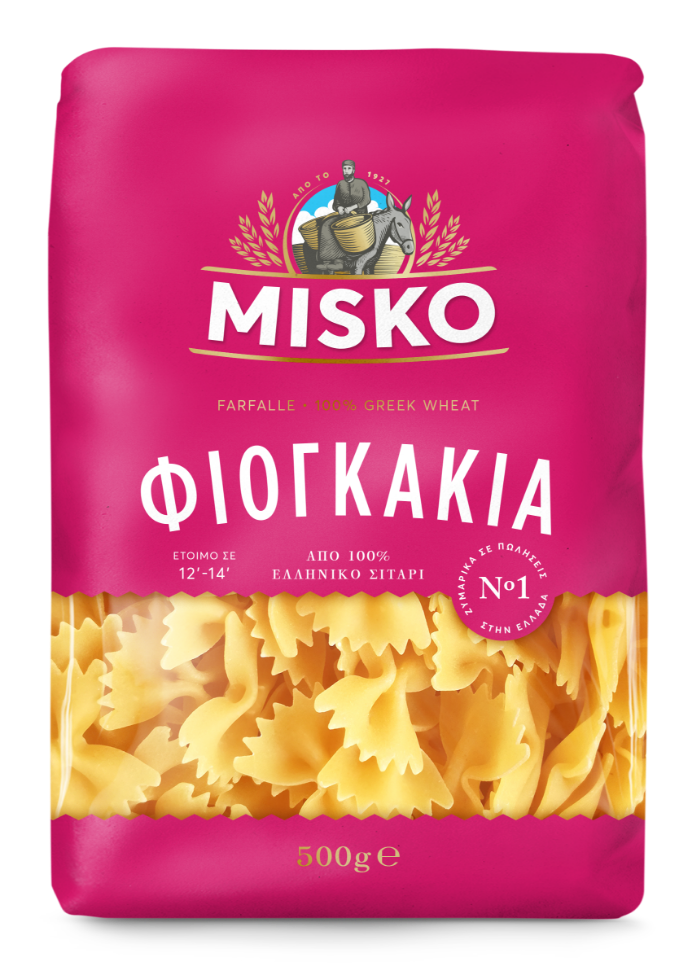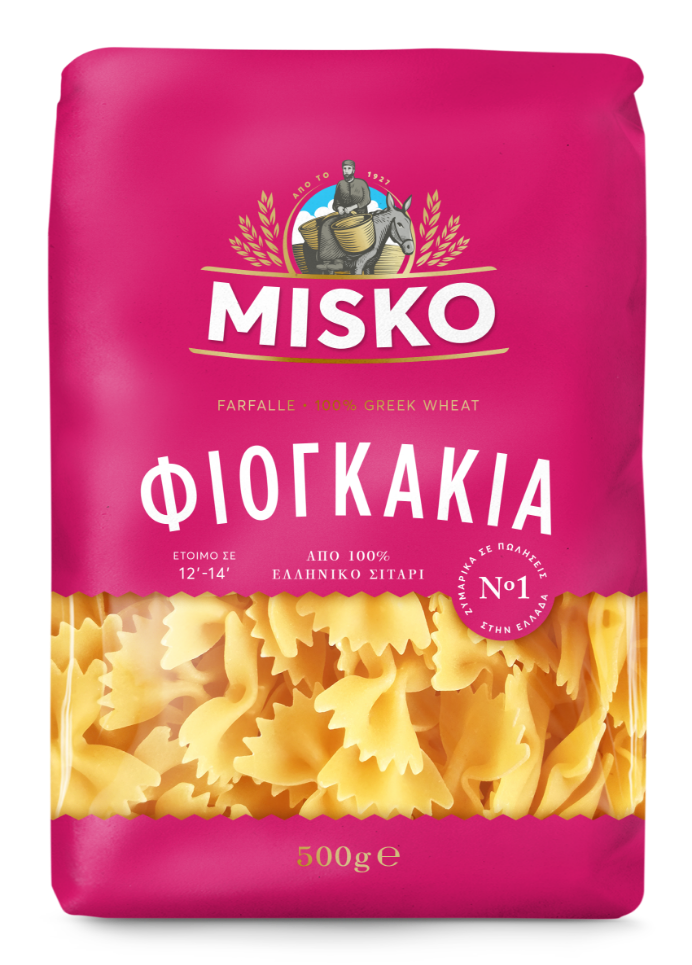 MISKO Bows (Farfalle)
500 g MISKO Bows (Farfalle)
2 cloves of garlic, grated
1 roasted Florina red pepper
2 tbsp. white wine vinegar
200 g Feta cheese, crushed
½ bunch parsley, finely chopped

METHOD
Pierce the eggplants with a fork at various points on their surface. Place them on a baking pan lined with waxed paper and cook in a preheated oven at 180°C for about 40 minutes or until tender. Allow them to cool for 10 minutes and then gently peel them with a paring knife.
Transfer the eggplant flesh to a food processor or blender. Add the garlic, roasted pepper, vinegar, 5 tbsp. olive oil, salt, freshly ground pepper, half the Feta cheese and half the parsley and purée.
Next, prepare the pasta. Fill a large pot with 5 liters of water and cook on high heat.
Once the water starts boiling, add 35g salt and the MISKO Bows (Farfalle). Stir with a spoon and let the pasta boil for as long as indicated on the package.
Strain the pasta and return the pasta to the pot together with the eggplant sauce. Mix gently for the ingredients to blend together.