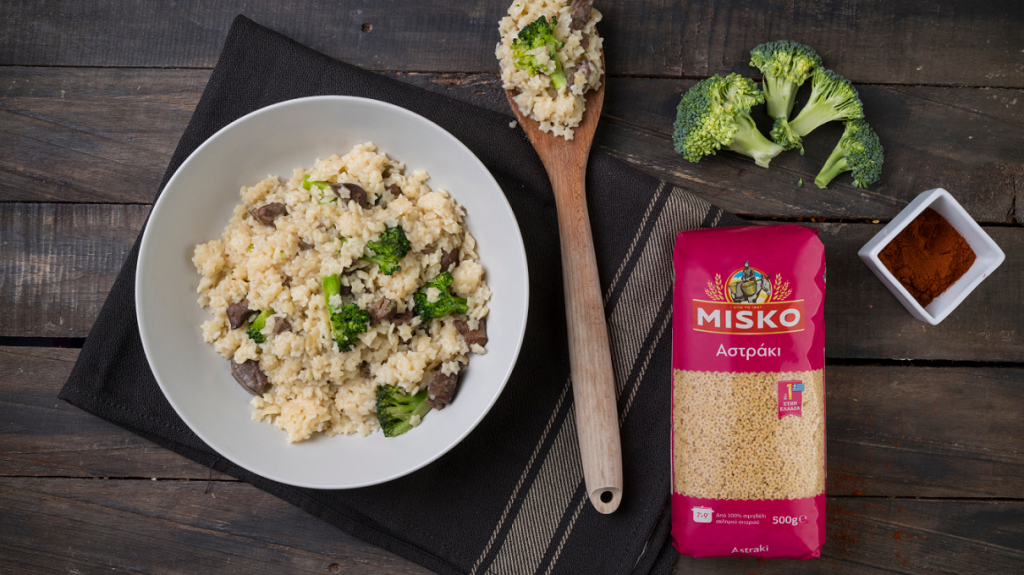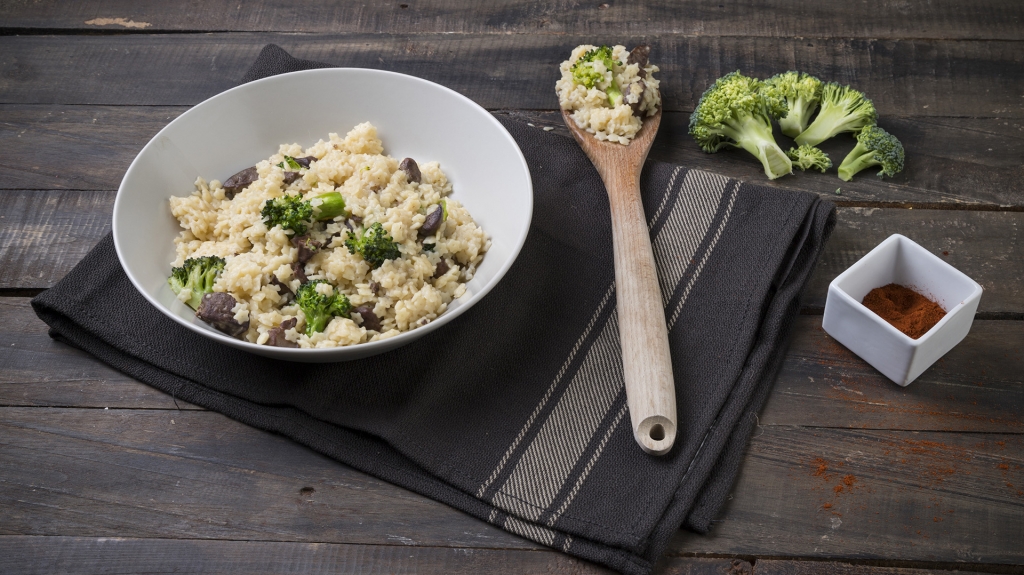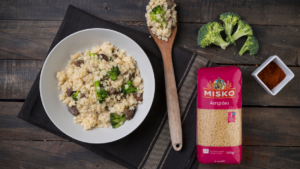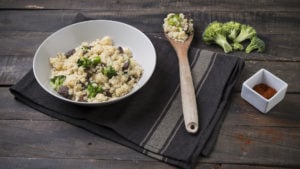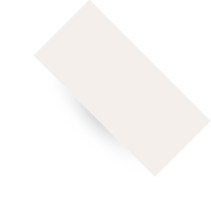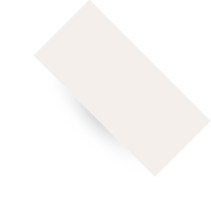 10΄
Preparation
Time

20΄
Cooking
Time

easy
Difficulty

4
Portions

INGREDIENTS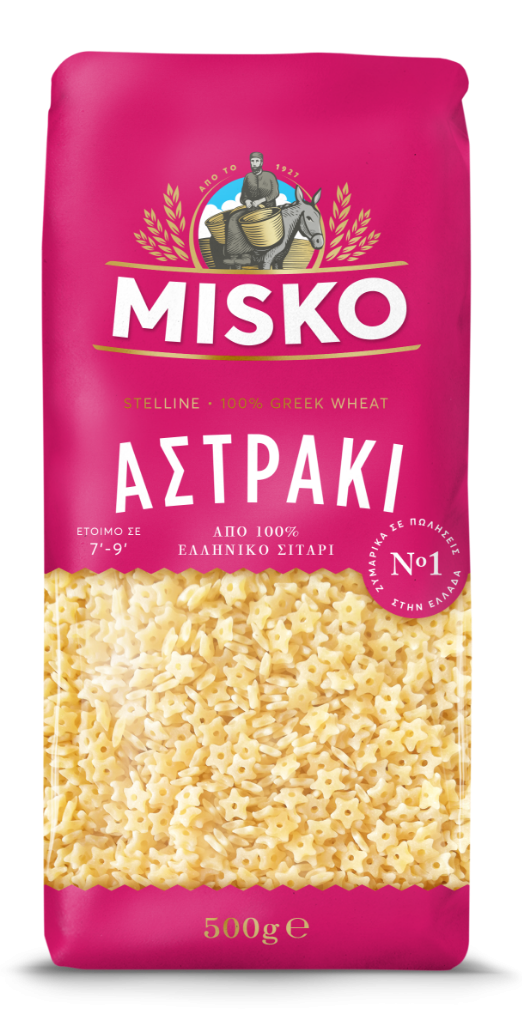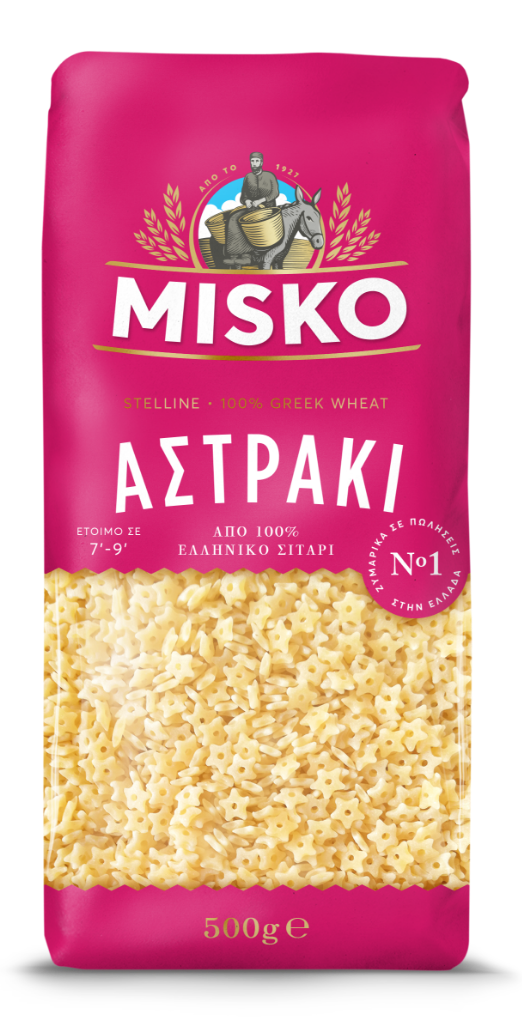 MISKO Astraki (Stelline)
500 g MISKO Astraki (Stelline)

METHOD
Fill a large pot with 5 liters of water and cook on high heat.
Once the water starts boiling, add 35 g salt and the broccoli. Boil for 5-6 minutes and remove the broccoli with a slotted spoon and drain.
To the same boiling water, add the MISKO Astraki. Stir with a spoon and let the pasta boil for as long as indicated on the package.
Strain the pasta and sprinkle with 2 tbsp. olive oil. Stir gently and leave the pasta aside.
In a shallow pot, heat 3-4 tbsp. olive oil and saute the chicken livers for 3-4 minutes, until brown on all sides. Sprinkle with salt, freshly ground pepper and cayenne pepper.
Add the onion and sauté for 2-3 minutes until it softens.
Add the steamed broccoli and saute for 2-3 minutes. Add the Astraki pasta, stir gently and remove from heat.
Serve immediately.