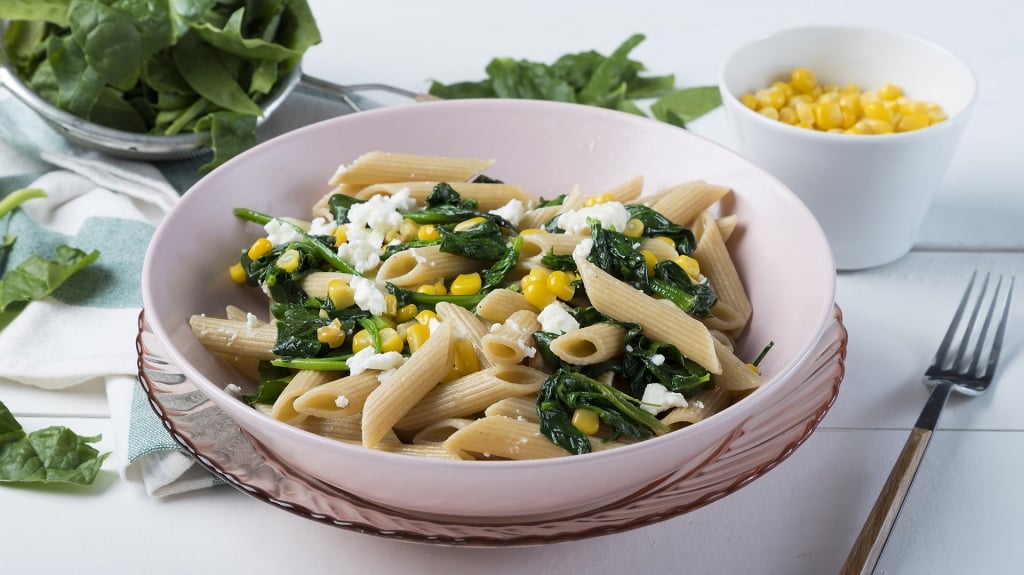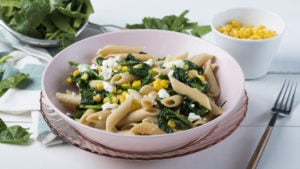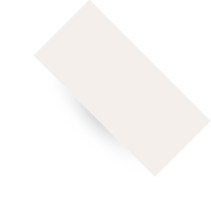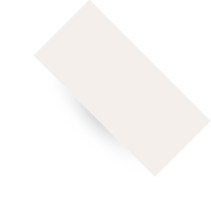 10΄
Preparation
Time

20΄
Cooking
Time

easy
Difficulty

4
Portions

INGREDIENTS
MISKO Penne Rigate Whole Wheat
500 g MISKO Penne Rigate Whole Wheat
2 cloves of garlic, grated
350 g corn, fresh or frozen
500 g spinach, coarsely chopped
100 g Manouri cheese, crushed

METHOD
Fill a large pot with 5 liters of water and cook on high heat.
Once the water starts boiling, add 35 g salt and the MISKO Penne Rigate Whole Wheat. Stir with a spoon and let the pasta boil for as long as indicated on the package.
Strain the pasta and sprinkle with 2 tbsp. olive oil. Mix gently.
In the same pot, heat up 2 tbsp. olive oil on medium heat. Saute the garlic for 1 minute.
Add the corn and saute for another 1-2 minutes.
Add the spinach, salt and freshly ground pepper and sauté for 5-6 minutes until the spinach has wilted.
Put the pasta in the saucepan, stir and remove from the heat.
Serve hot with crushed Manouri cheese.