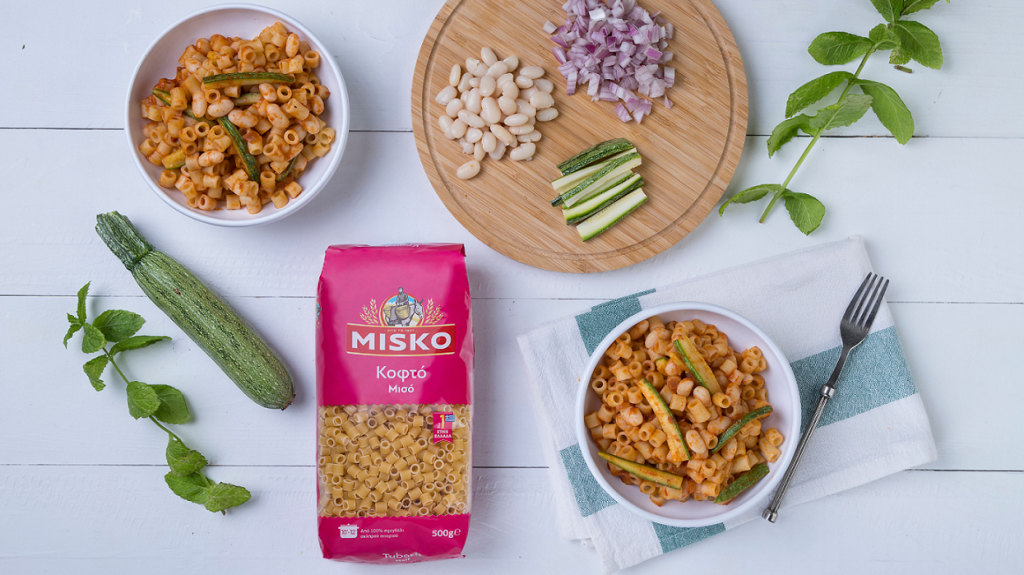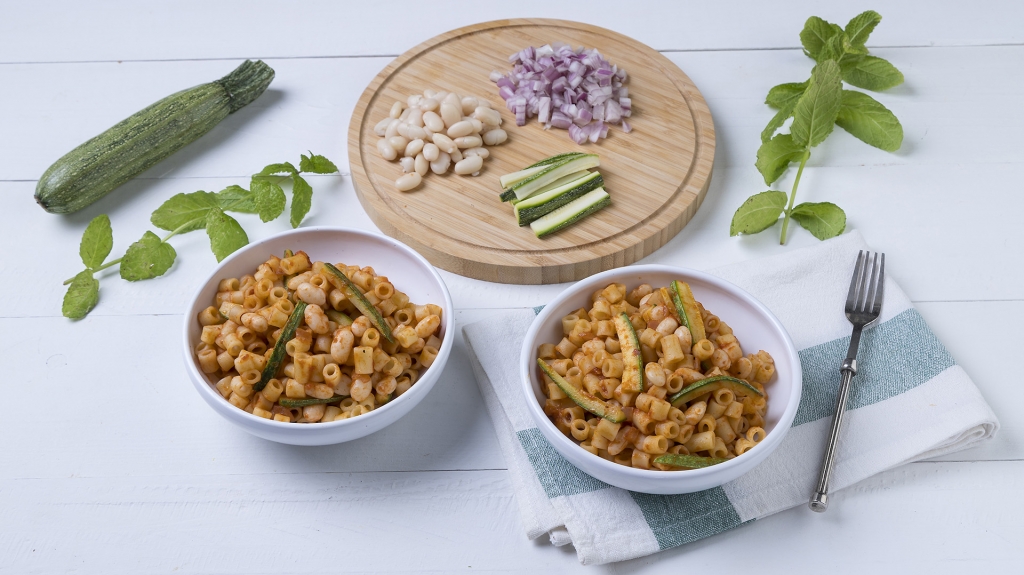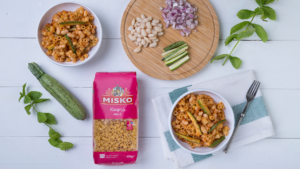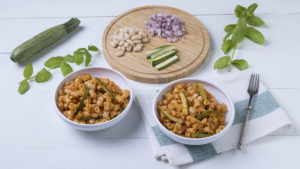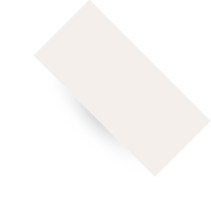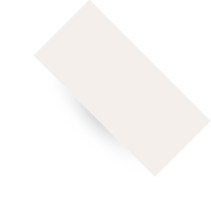 480΄
Preparation
Time

60΄
Cooking
Time

medium
Difficulty

4
Portions

INGREDIENTS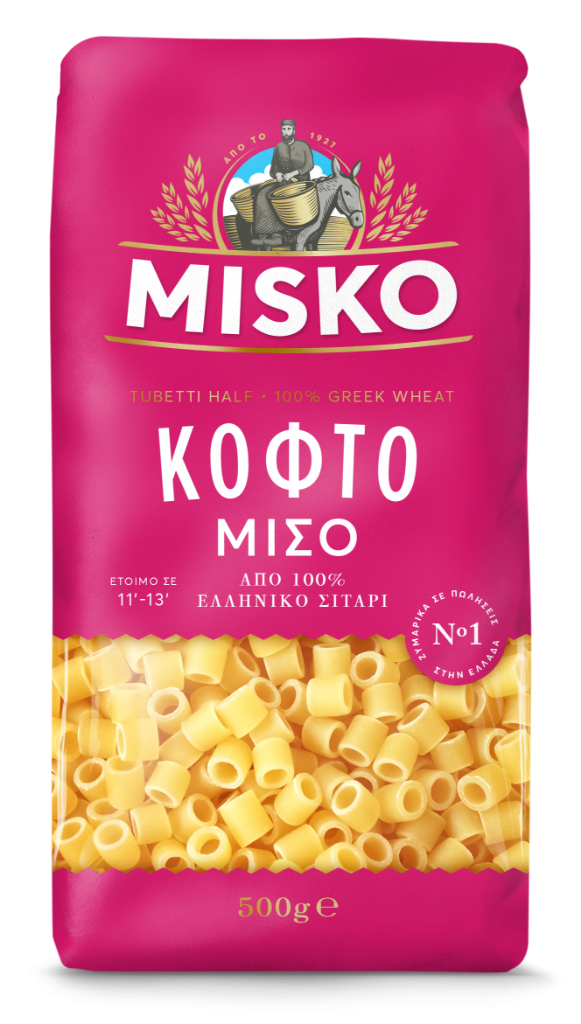 MISKO Tubetti Half
150 g medium sized white beans, soaked in water overnight
4 small zucchini, sliced into strips
¼ bunch fresh mint, chopped

METHOD
Boil the beans, which have been soaked overnight and drained, in a pot with plenty of water for about 40 minutes until tender. At the halfway point, add salt. Strain the beans.
In a shallow pot, heat up 4 tbsp. olive oil and sauté the onion for 2-3 minutes until it softens. Add the zucchini, salt and freshly ground pepper and sauté for 3-4 minutes.
Add the tomatoes and the beans, stir and lower the heat. Leave the sauce to simmer for 6-8 minutes until it thickens.
At the same time, prepare the pasta. Fill a large pot with 5 liters of water and cook on high heat.
Once the water starts boiling, add 35 g salt and the MISKO Tubetti Half. Stir with a spoon and let the pasta boil for as long as indicated on the package.
Strain the pasta and add it to the pot with the sauce. Stir gently, sprinkled with half the mint and remove from the heat.
Serve immediately sprinkled with extra mint.