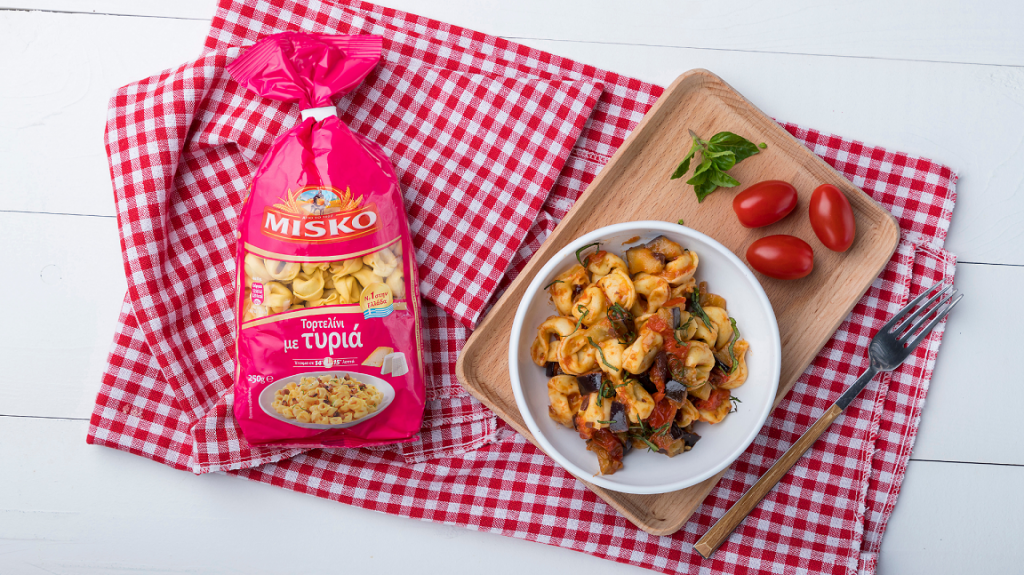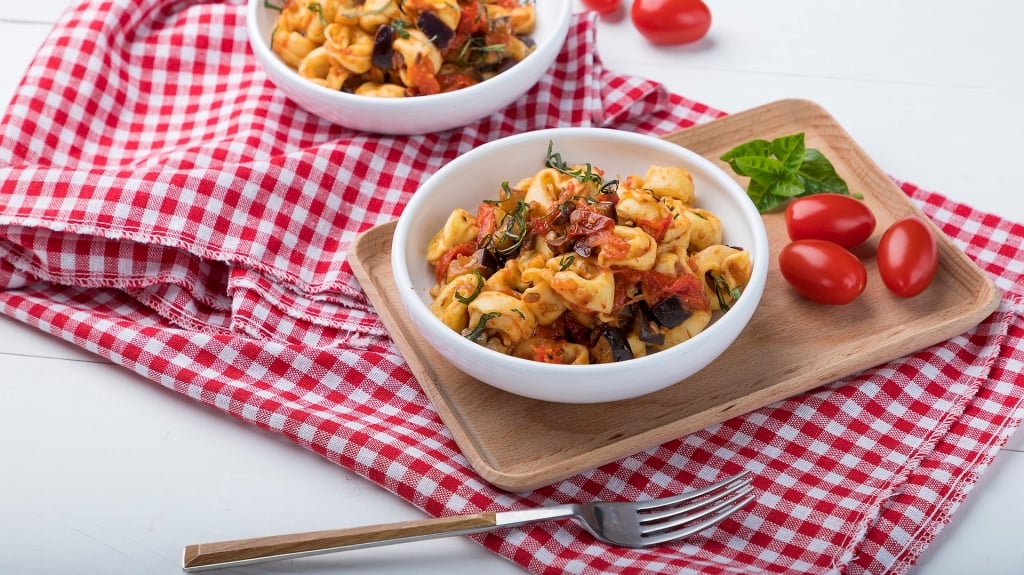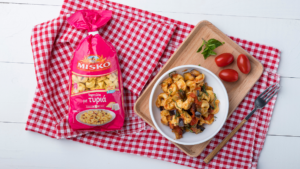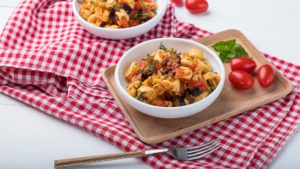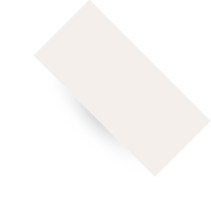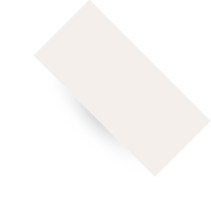 10΄
Preparation
Time

35΄
Cooking
Time

easy
Difficulty

4
Portions

INGREDIENTS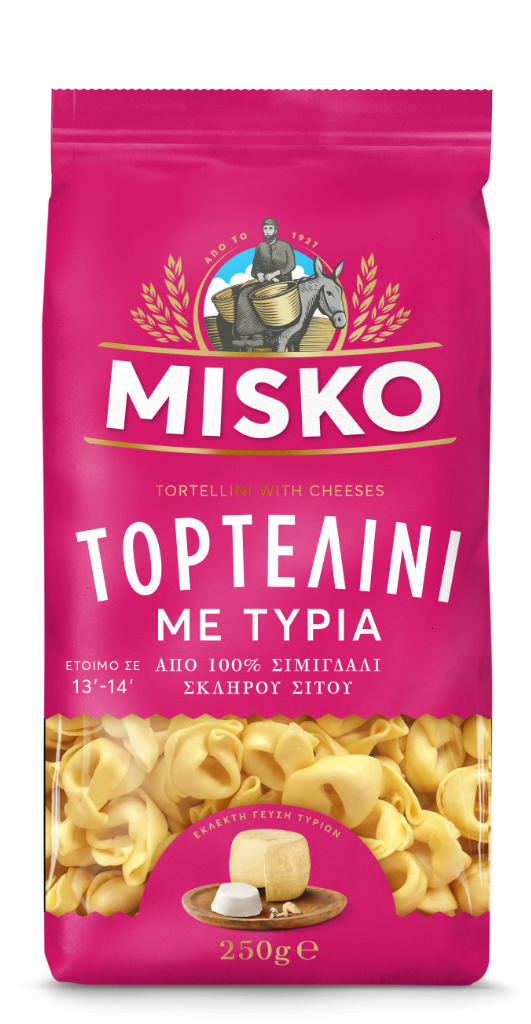 MISKO Tortellini filled with Cheese
250g MISKO Tortellini filled with Cheese
1 dry onion, finely chopped
2 cloves of garlic, grated
12 Kalamata olives without pits, finely chopped

METHOD
We cut the cherry tomatoes in half and spread them out in a pan. We sprinkle with salt, thyme, basil and sugar and pour 3-4 tbsp. olive oil over them. We bake in a preheated oven at 200°C for 20 minutes.
We chop the eggplant into small cubes.
In 3 tbsp. olive oil, we sauté the onion and the garlic on high heat for 3-4 minutes, add the eggplant cubes and 3 more tbsp. olive oil, and continue to sauté for a few minutes.
We add the grilled cherry tomatoes and the olives to the mixture and cook the sauce on low heat for 3-4 minutes.
We fill a large pot with 2.5 liters of water and cook on high heat.
Once the water starts boiling, we add 18g salt and MISKO Tortellini filled with Cheese. We stir with a ladle and let the pasta boil for as long as indicated on the package.
We strain the tortellini and pour them into sauce with the tomatoes and the eggplant. We mix gently.
We sprinkle with fresh basil and serve.