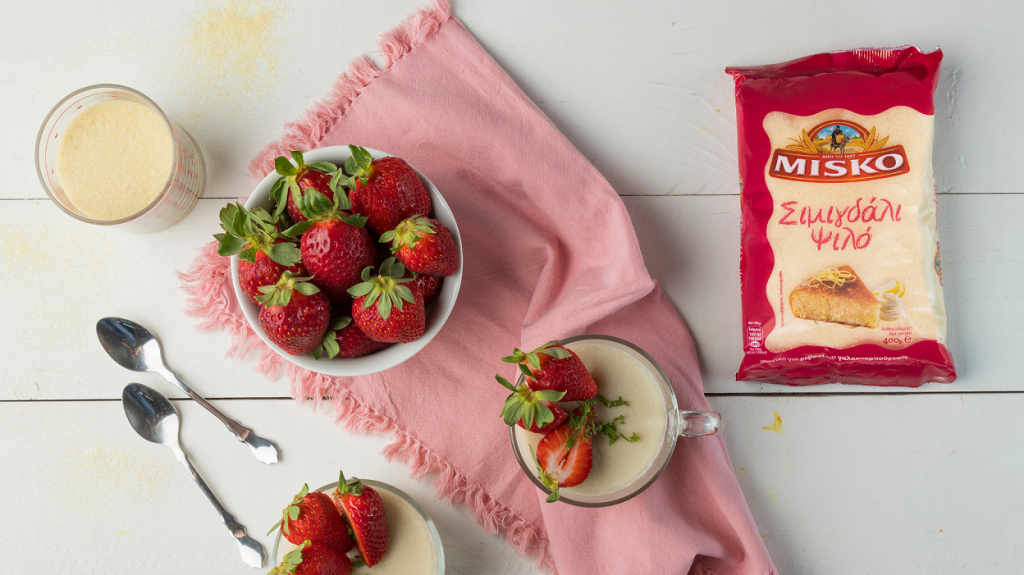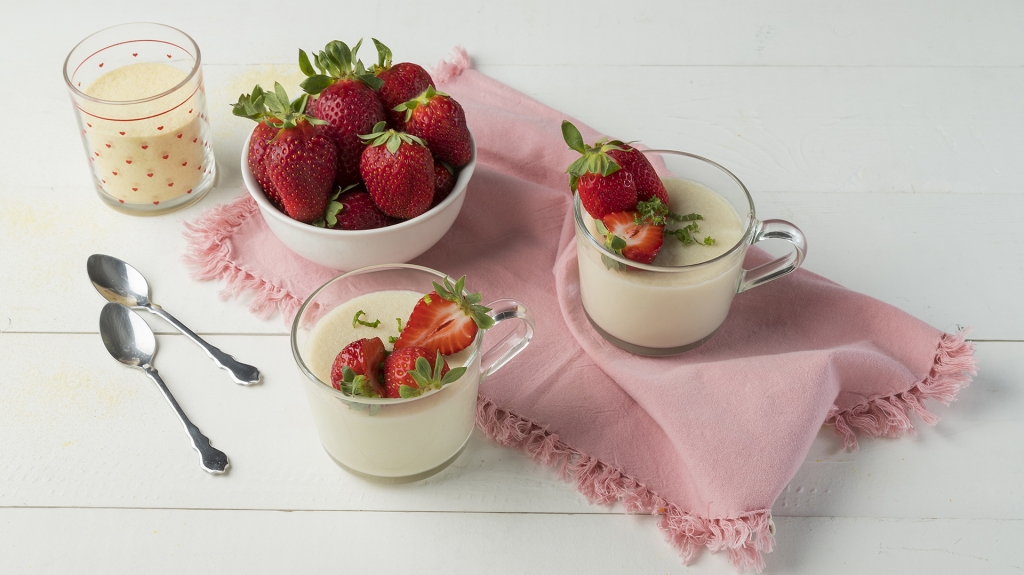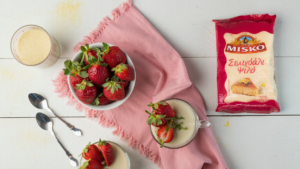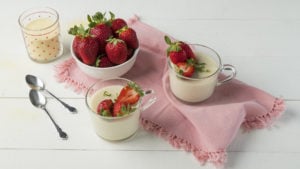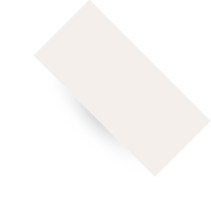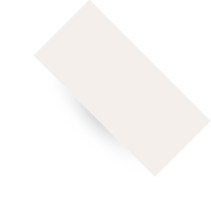 5΄
Preparation
Time

20΄
Cooking
Time

easy
Difficulty

4
Portions

INGREDIENTS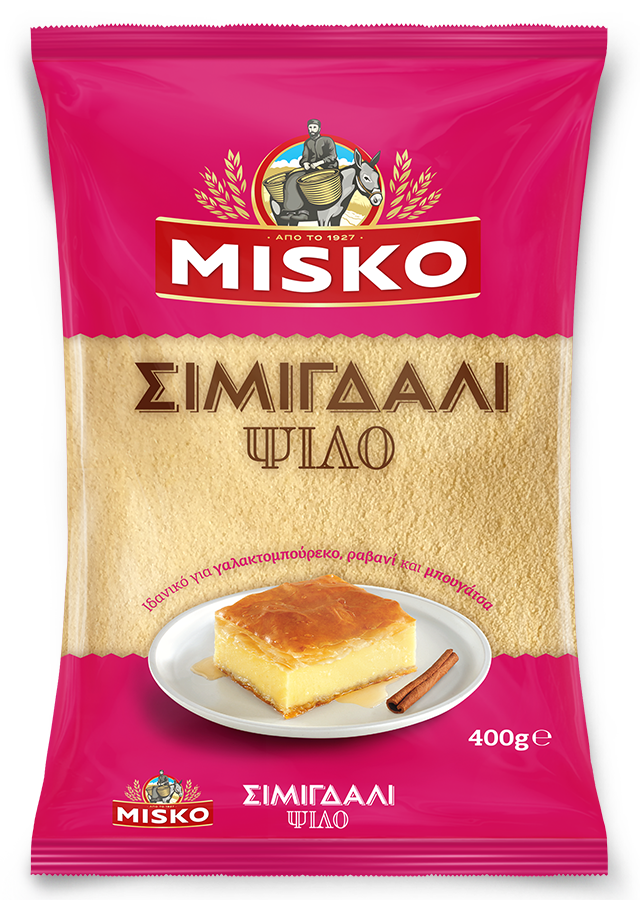 MISKO Fine ground Semolina
80 g MISKO Fine ground Semolina
1 liter coconut milk (for cooking)

METHOD
In a saucepan, bring the coconut milk to a boil over medium heat. Once it starts to boil, lower the heat.
Add the MISKO Fine ground Semolina in 2-3 batches, stirring constantly with a whisk or wooden spoon.
Add the sugar, continuing to stir.
Stir for about 12-15 minutes, until the milk thickens and has the texture of liquid cream. Remove from the heat and pour in small individual bowls.
Allow the cream to cool and cover with plastic wrap. Refrigerate for at least 2 hours and serve with fresh fruit.