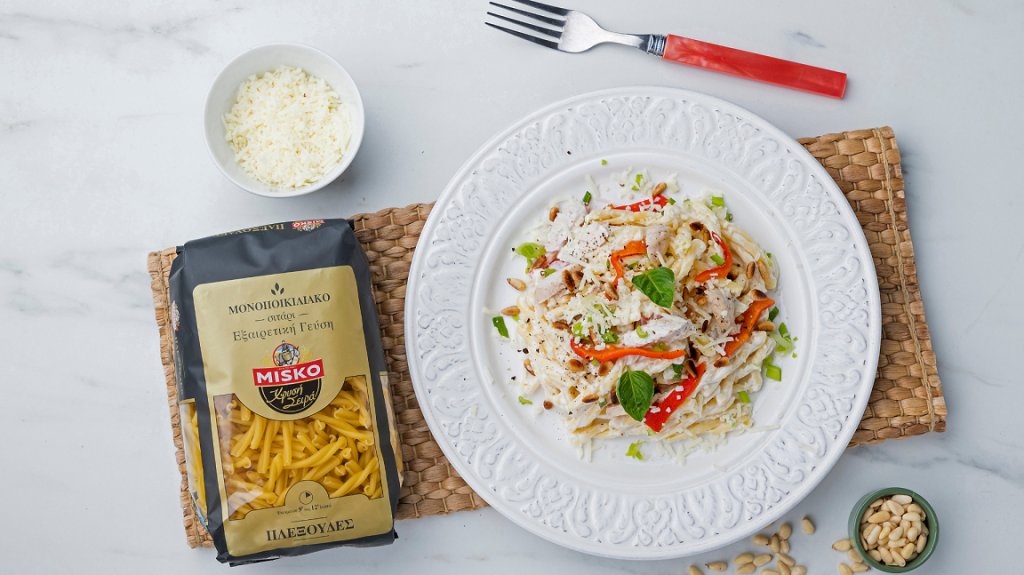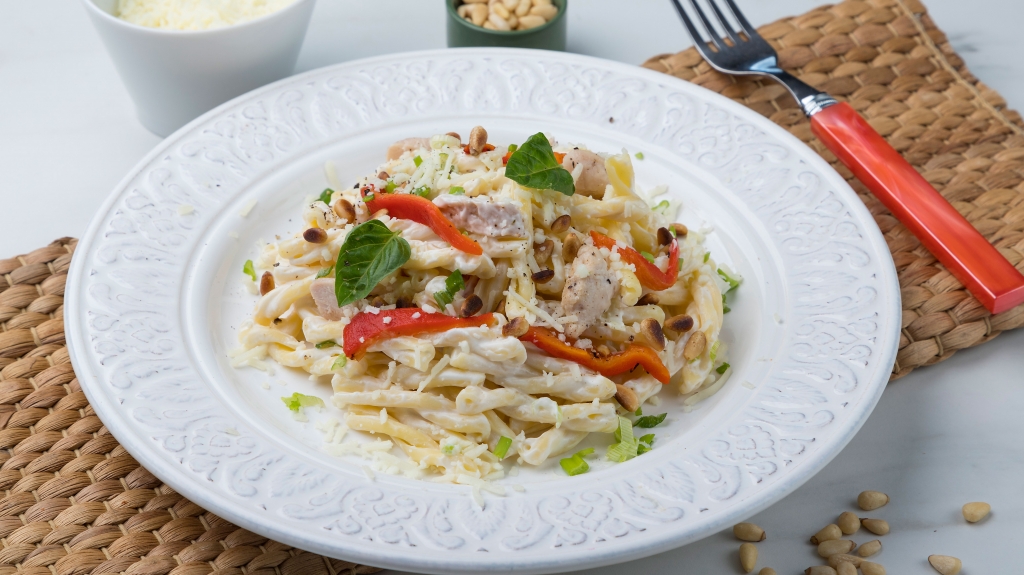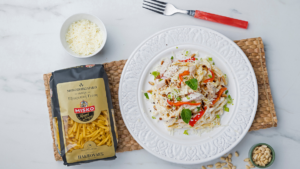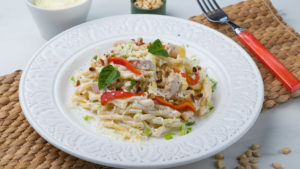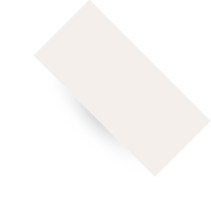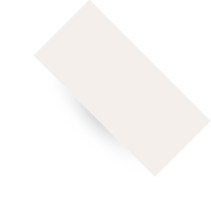 10΄
Preparation
Time

12΄
Cooking
Time

easy
Difficulty

4
Portions

INGREDIENTS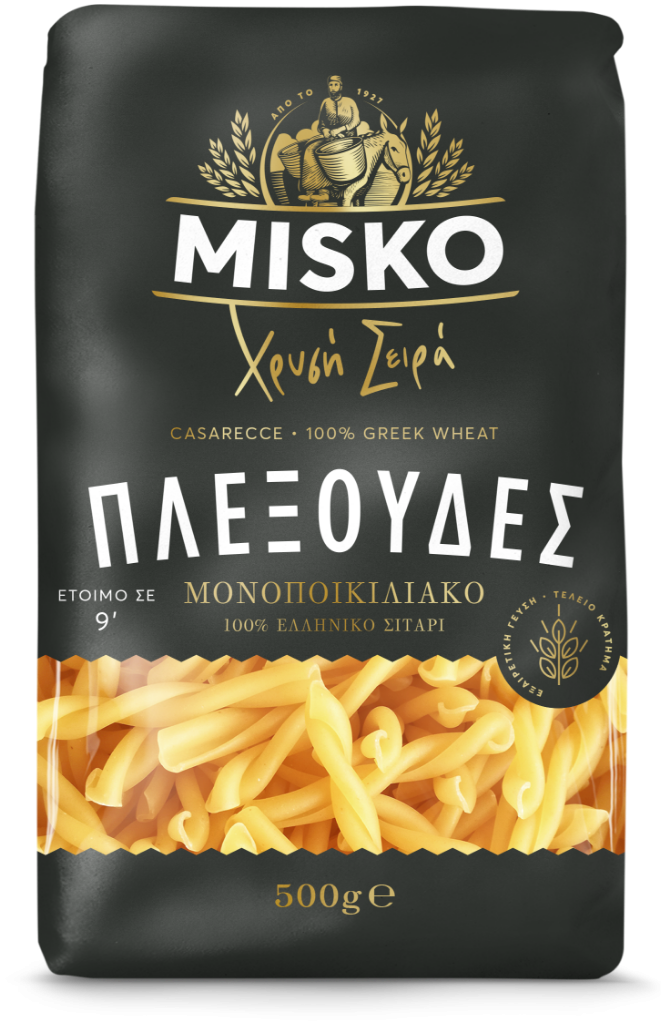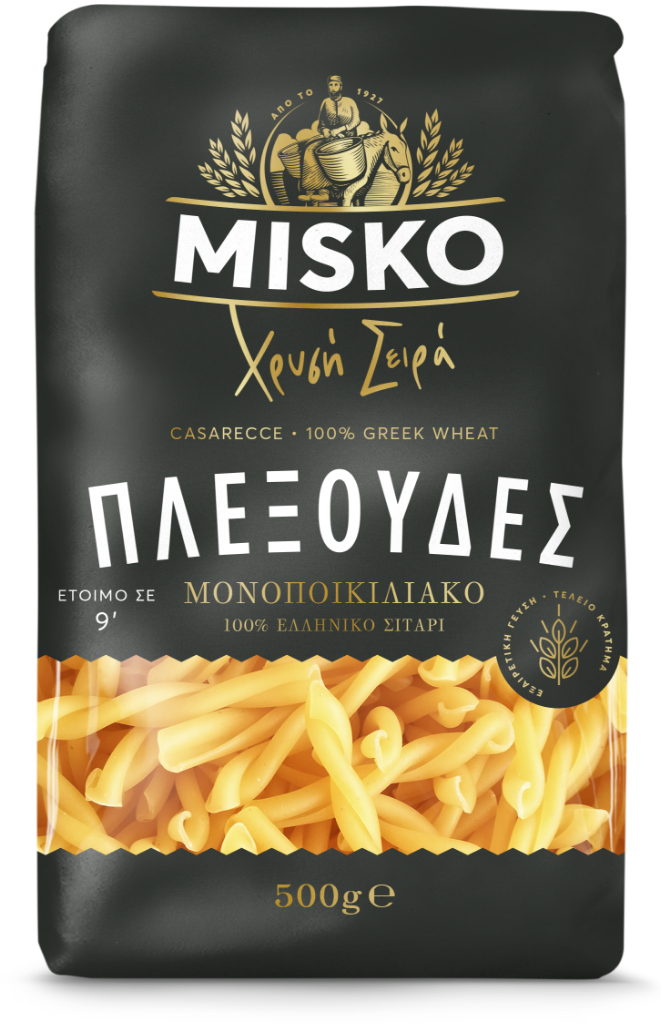 MISKO Plexoudes (Casarecce) Golden Line
500g MISKO Plexoudes (Casarecce) Golden Line
400g boiled chicken breast
2 fresh onions, finely chopped
2 roasted Florina peppers
150g Kasseri cheese, grated

METHOD
We fill a large pot with 5 liters of water and cook on high heat.
Once the water starts boiling, we add 35g salt and MISKO Plexoudes Golden Line. We stir with a ladle and let the pasta boil for as long as indicated on the package.
We strain the Plexoudes, rinse them with plenty of running water and sprinkle them with 3-4 tbsp. olive oil, stirring gently.
In a bowl, we put the yoghurt, 2 tbsp. olive oil, the lemon juice, the fresh onions, the peppers, chopped into thin slices, the chicken, finely chopped, the basil, finely chopped, salt and freshly ground pepper.
We add the plexoudes and mix.
We sprinkle with pine nuts and Kasseri cheese and serve.