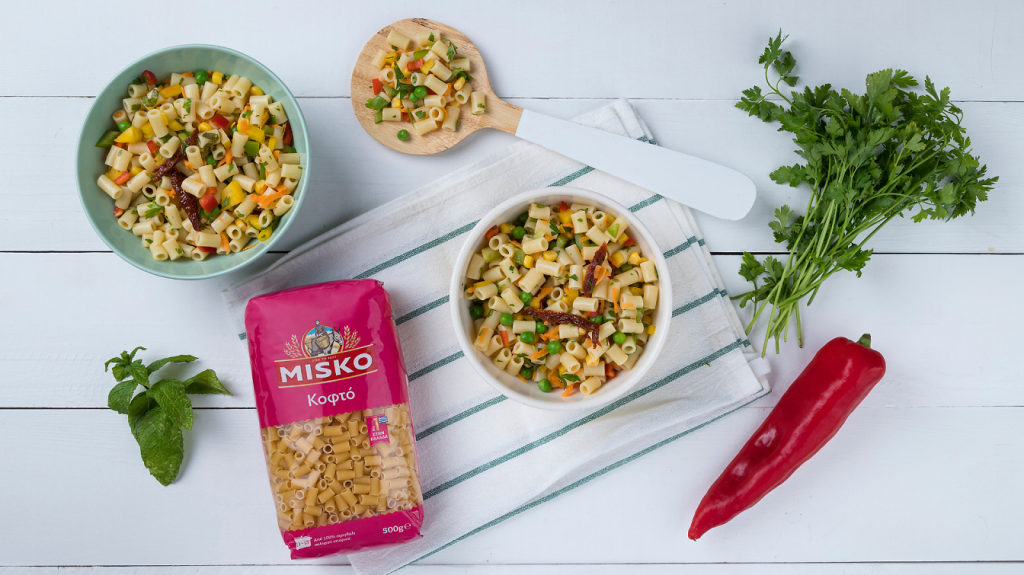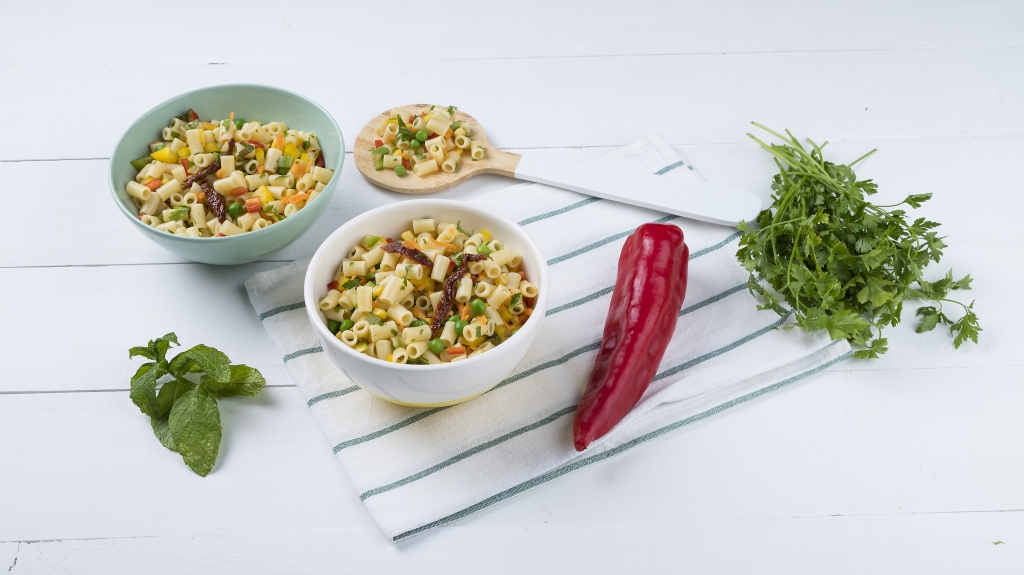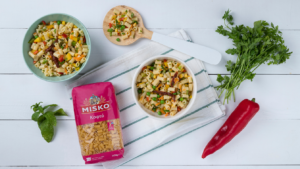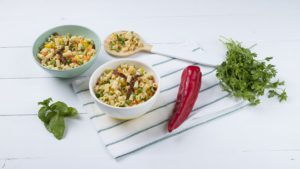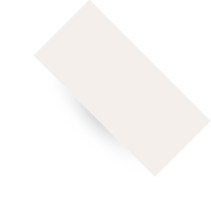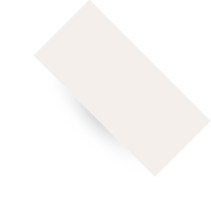 10΄
Preparation
Time

13΄
Cooking
Time

easy
Difficulty

4
Portions

INGREDIENTS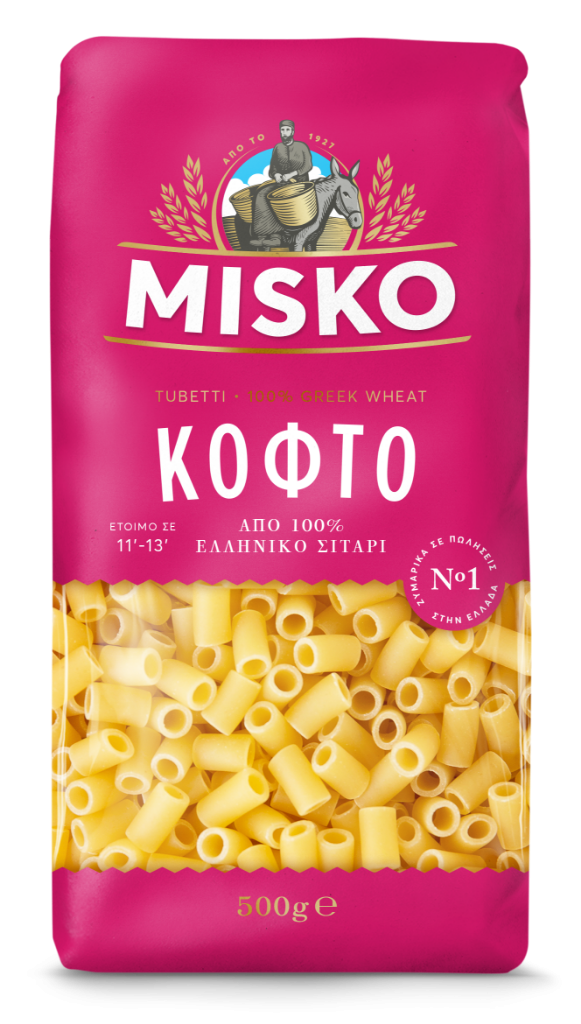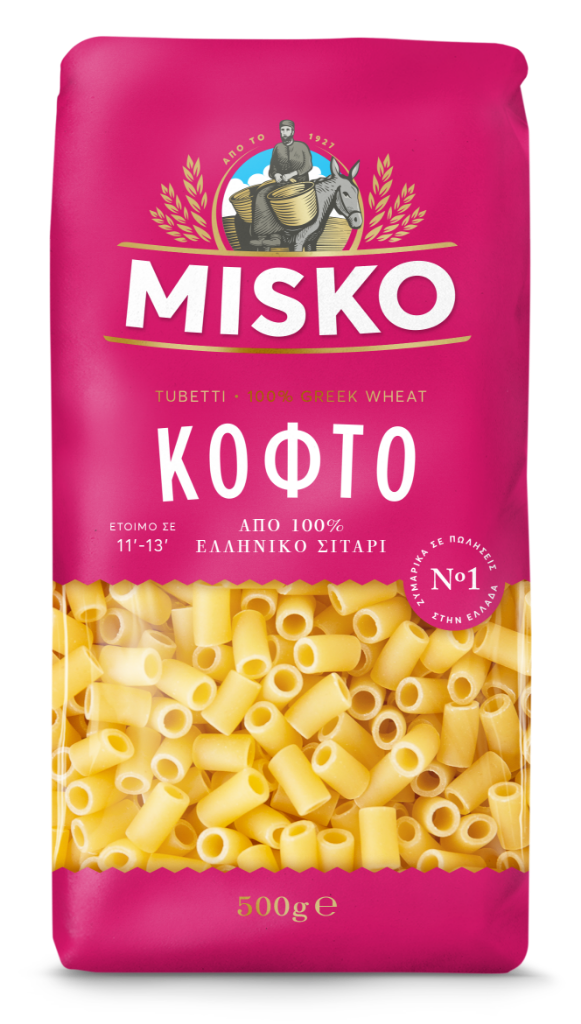 MISKO Tubetti
1 Florina red pepper, cubed
5 sun-dried tomatoes, finely chopped
½ bunch parsley, finely chopped
5-6 leaves fresh mint, finely chopped

METHOD
Fill a large pot with 5 liters of water and cook on high heat.
Once the water starts boiling, add 35g salt and the MISKO Tubetti. Stir with a spoon and let the pasta boil for as long as indicated on the package.
Strain the pasta and rinse it with plenty of cold water. Allow to drain.
In a large bowl, whisk the olive oil with the lemon juice, salt and freshly ground pepper.
Add the peas, peppers, sun-dried tomatoes, corn, onion, carrots, parsley, mint and pasta and stir gently for the ingredients to blend together.
Serve immediately or cover the bowl with plastic wrap and refrigerate until ready to serve.