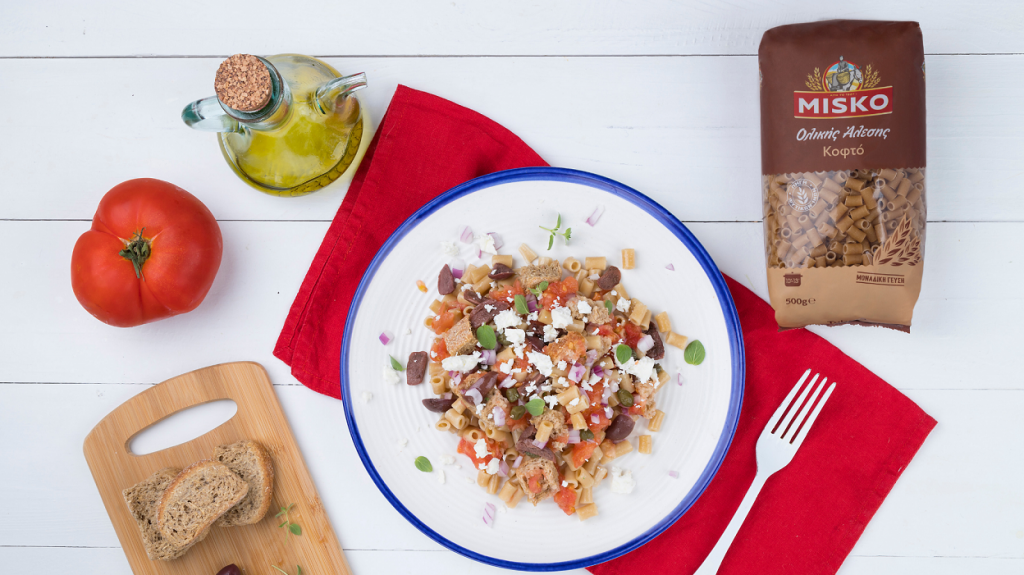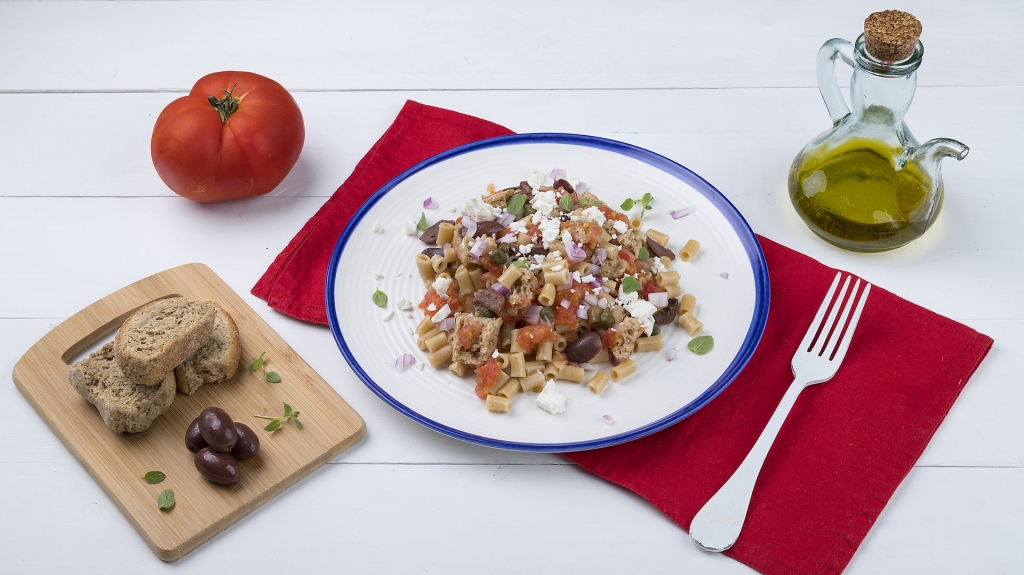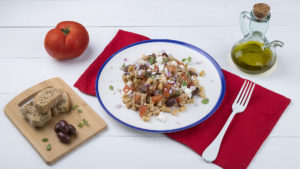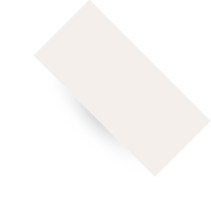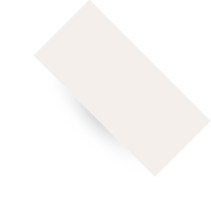 15΄
Preparation
Time

13΄
Cooking
Time

easy
Difficulty

4
Portions

INGREDIENTS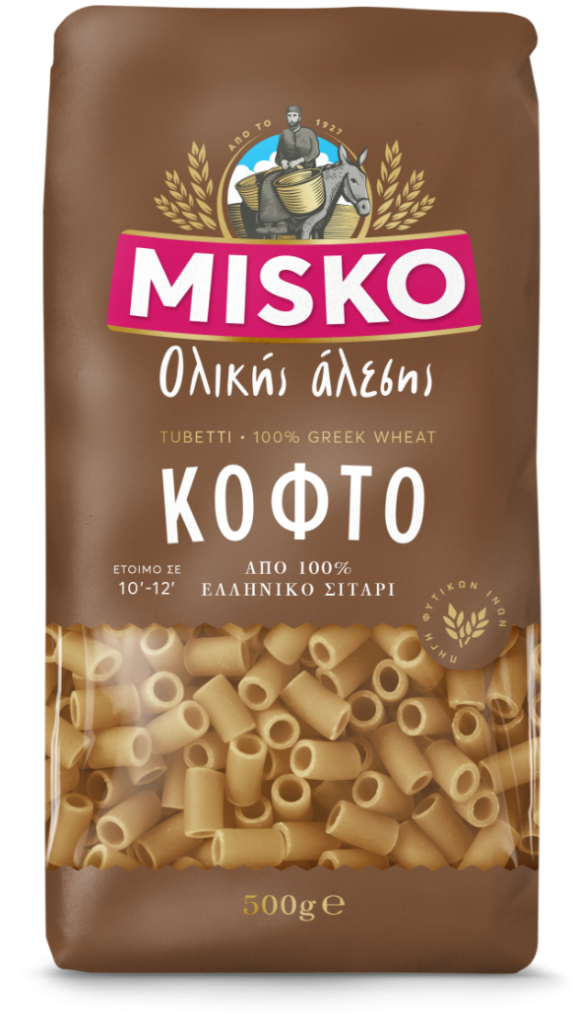 MISKO Tubetti Whole Wheat
500 g MISKO Tubetti Whole Wheat
8 pitted olives in small pieces
6-8 barley paximadia, crushed
200 g Xinomizithra cheese, crushed

METHOD
Fill a large pot with 5 liters of water and cook on high heat.
Once the water starts boiling, add 35 g salt and the MISKO Tubetti Whole Wheat. Stir with a spoon and let the pasta boil for as long as indicated on the package.
Strain the pasta and rinse under cold water. Allow to drain.
In a bowl, grate the tomatoes with a coarse grater. Add the onion, capers, olives, oregano leaves, salt, freshly ground pepper and 6 tbsp. olive oil and mix.
Add the pasta and the crushed paximadia (rusks) and mix gently.
Serve immediately with crushed xinomizithra cheese and a few drops of olive oil on top of each dish.