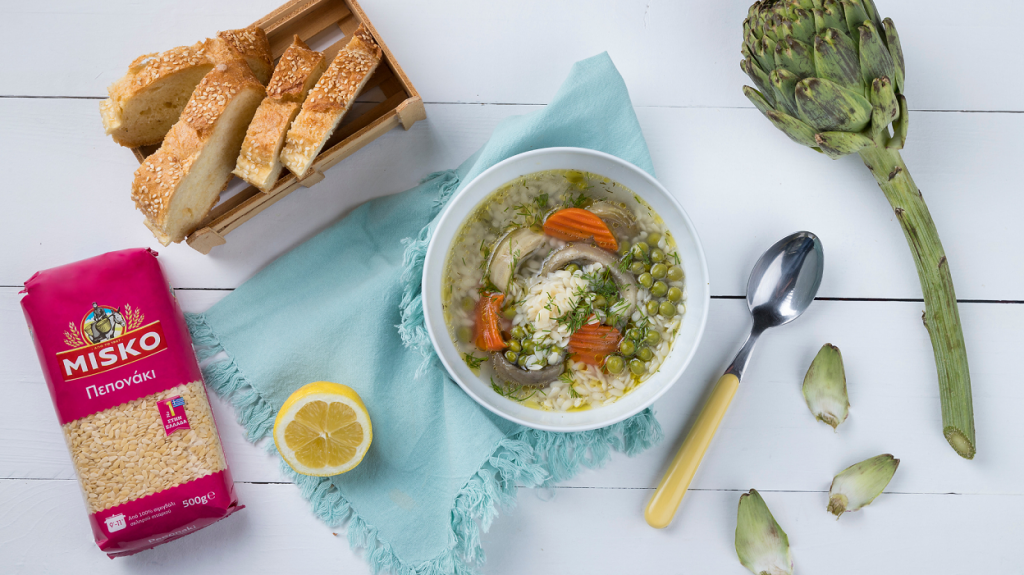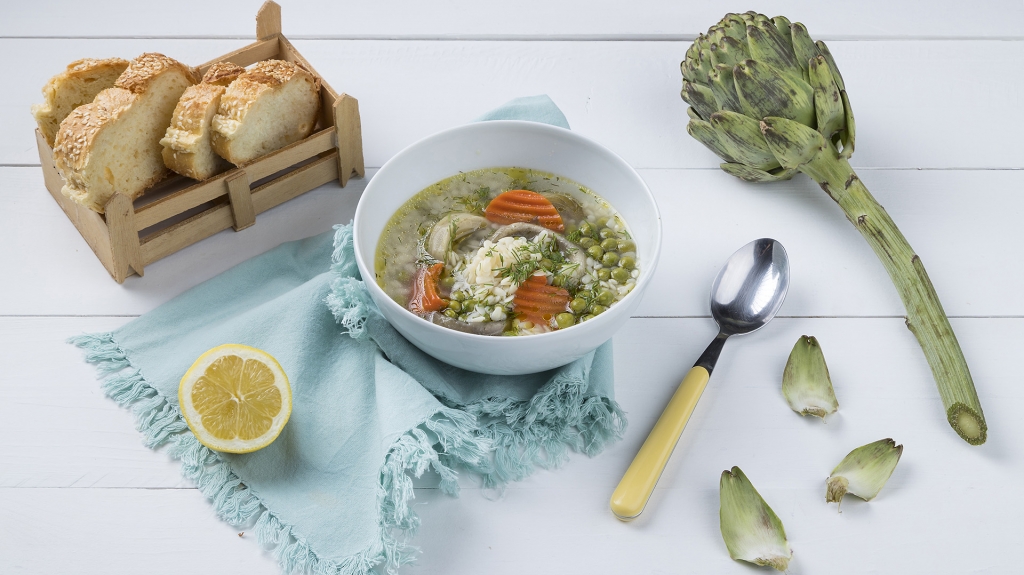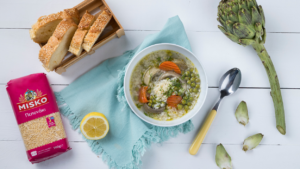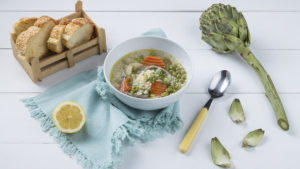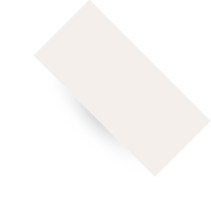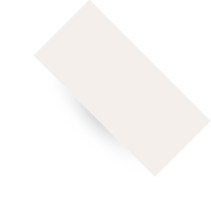 10΄
Preparation
Time

40΄
Cooking
Time

medium
Difficulty

4
Portions

INGREDIENTS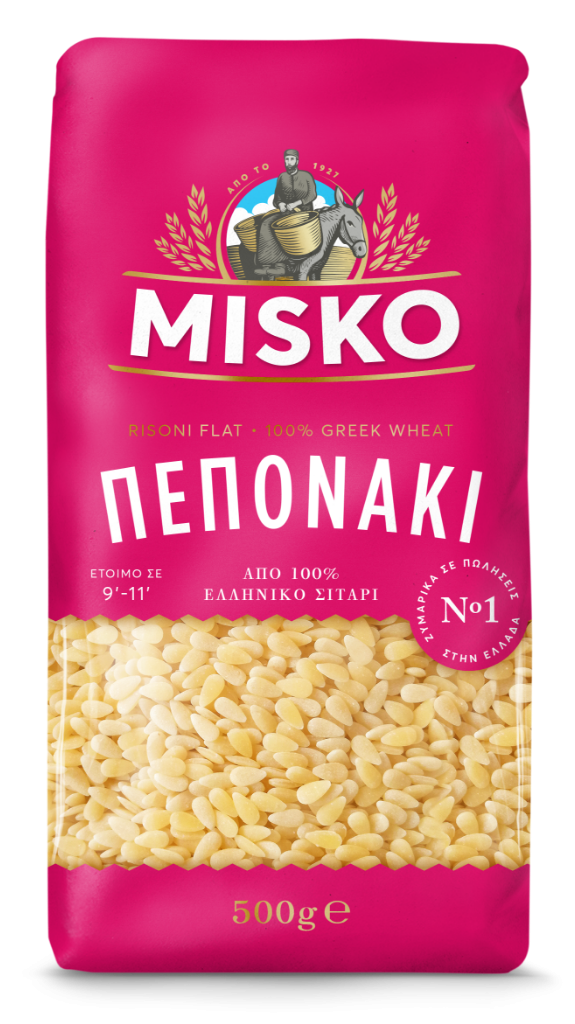 MISKO Peponaki (Flat Risoni)
200 g MISKO Peponaki (Flat Risoni)
8 small artichokes, cleaned
2 carrots chopped into slices
200 g peas, fresh or frozen
1 ½ liters of water or vegetable broth, hot
1 bunch dill, finely chopped

METHOD
Heat 5-6 tbsp. olive oil in a large pot and saute the artichokes on medium heat, for 4-5 minutes.
Add the onion and carrots sauté for 2-3 minutes until soft. Add the peas, salt and freshly ground pepper and sauté for 3 minutes.
Pour in the water (or broth) and half the lemon juice. Once it comes to a boil, lower the heat, cover and simmer for approximately 20 minutes.
Uncover the pot and add the MISKO Peponaki. Stir with a spoon and let the pasta boil for as long as indicated on the package.
Remove from the heat and add the rest of the lemon juice and the dill. Stir gently and serve hot.