EVENT
14 ΔΕΚΕΜΒΡΙΟΥ, 2018
MISKO Whole Wheat products hop on the Diabetes Magic Bus and bring Christmas to Athens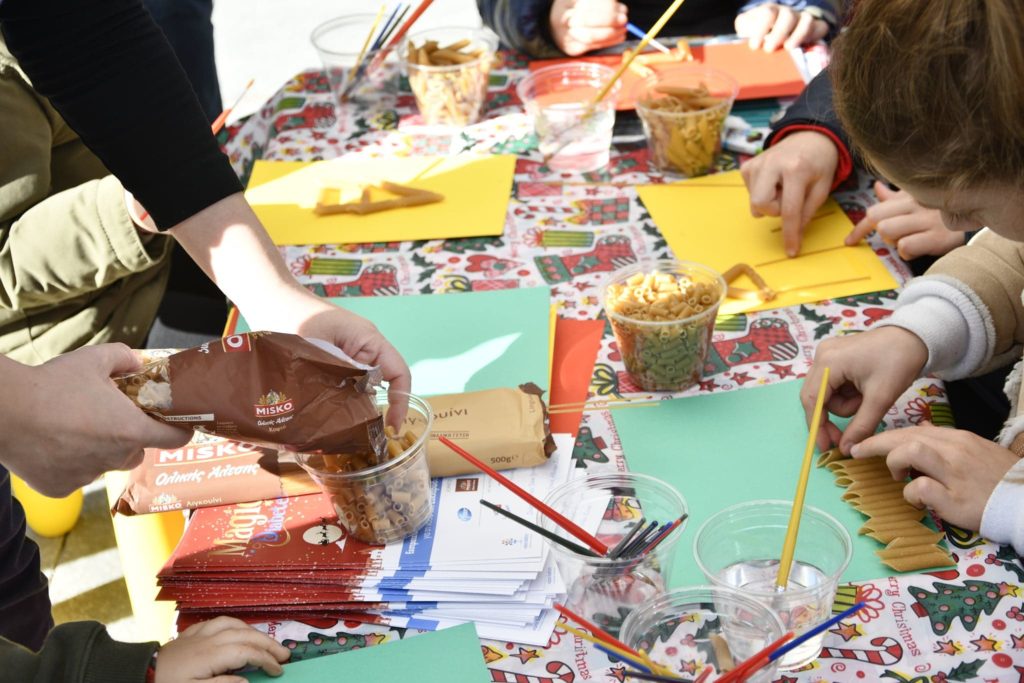 More delicious than ever, MISKO Whole Wheat pasta will be on the streets of Athens from Sunday, 16 December until Friday, 21 December, on the Diabetes Magic Bus of the non-profit organization "Me Odigo ton Diaviti".
Objective of the action: to bring children closer to the magic of Christmas and to have experts inform children and adults on how to prevent and deal with diabetes, and on vaccination.
MISKO Whole Wheat pasta will be there with a special creative game at 5 p.m., where our little friends will learn more about their beloved whole wheat pasta and create their own separate Christmas ornaments with some of the 7 MISKO Whole Wheat pasta shapes.
WHEN THE DIABETES MAGIC BUS IS PARKED, THE FOLLOWING ACTIONS WILL TAKE PLACE:
Free glucose tests.
Information on Diabetes from a Doctor, a Nutritionist, and a Mental Health Advisor.
Educational games for children and teenagers, related to Diabetes Mellitus.
Information to children and adults about the value and importance of vaccination.
MISKO Whole Wheat will be waiting for you at the following Diabetes Magic Bus stops:
16 December | Athens, Syntagma Square
17 December | Maroussi, outside the Town Hall
18December | Heraklion, central square adjacent to the ISAP Station
19 December | Ilion, Gennimata Square
20 December | Ilioupoli, Ethnikis Antistaseos Square
21 December | Filadelfia, Patriarchou Square
Diabetes Magic Bus Hours:
10:30 a.m. to 03:00 p.m.
05:00 p.m. to 09:00 p.m.
You are all welcome!