PRESS RELEASE
18 ΙΑΝΟΥΑΡΙΟΥ, 2019
MISKO Whole Wheat and the Diabetes Magic Bus brought the most magical Christmas to the streets of Athens!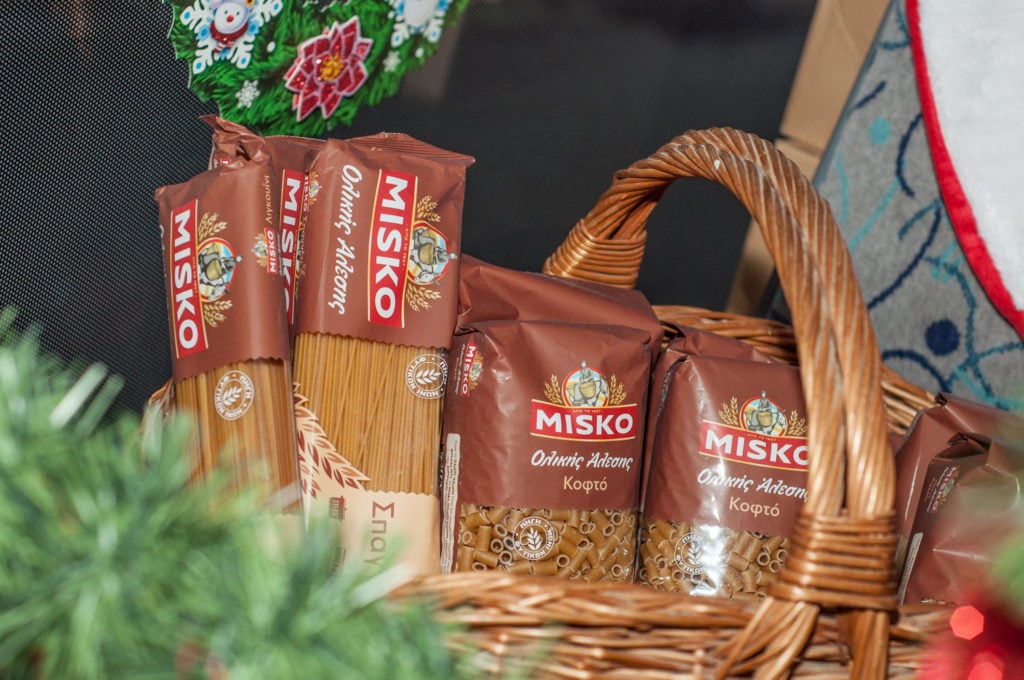 MISKO Whole Wheat, more delicious than ever, and the Diabetes Magic Bus of the non-profit organization "Me Odigo ton Diaviti" literally… went out in the streets in pursuit of a good cause, with a series of special events held from 16 to 21 December.
MISKO Whole Wheat and the Diabetes Magic Bus have brought Christmas to the streets of Athens, inviting more than 6,000 passersby – both adults and children – to be informed by experts on how to prevent and deal with diabetes, the complications of diabetes and the value of vaccination. The first stop during the fascinating "walk" of the Diabetes Magic Bus was the Syntagma Square, Municipality of Athens, and the next stops were the municipalities of Amaroussion, Heraklion, Ilion and Ilioupoli, the final destination being the municipality of Filadelfia – Chalkidona. Altogether, more than 2,000 measurements were performed, and a total of 17 undiagnosed cases were identified.
MISKO Whole Wheat supported the entire action in practice, inviting young visitors to welcome the most beautiful holiday of the year with a special creative game, making their own unique Christmas decorations using the 7 MISKO Whole Wheat pasta shapes, inside an impressive, festive setting put together in each municipality, especially for the occasion.
The most important gift that we can offer to ourselves is undoubtedly early prevention and diagnosis. Of course, a balanced diet, which is the cornerstone of our health and gives us energy, is of primary importance. This task is undertaken by MISKO Whole Wheat pasta, as it is the ideal choice for all those who want to combine a healthy diet and flavor. Just a portion of whole wheat pasta is sufficient to cover 20-25% of our daily fiber needs. High nutritional value, great color and unique flavor, all in a MISKO Whole Wheat pasta package!