MISKO was present leaving its own mark of tastiness at TEDxAthens 2019 And this is because it is the favorite brand of consumers, even if everything changes!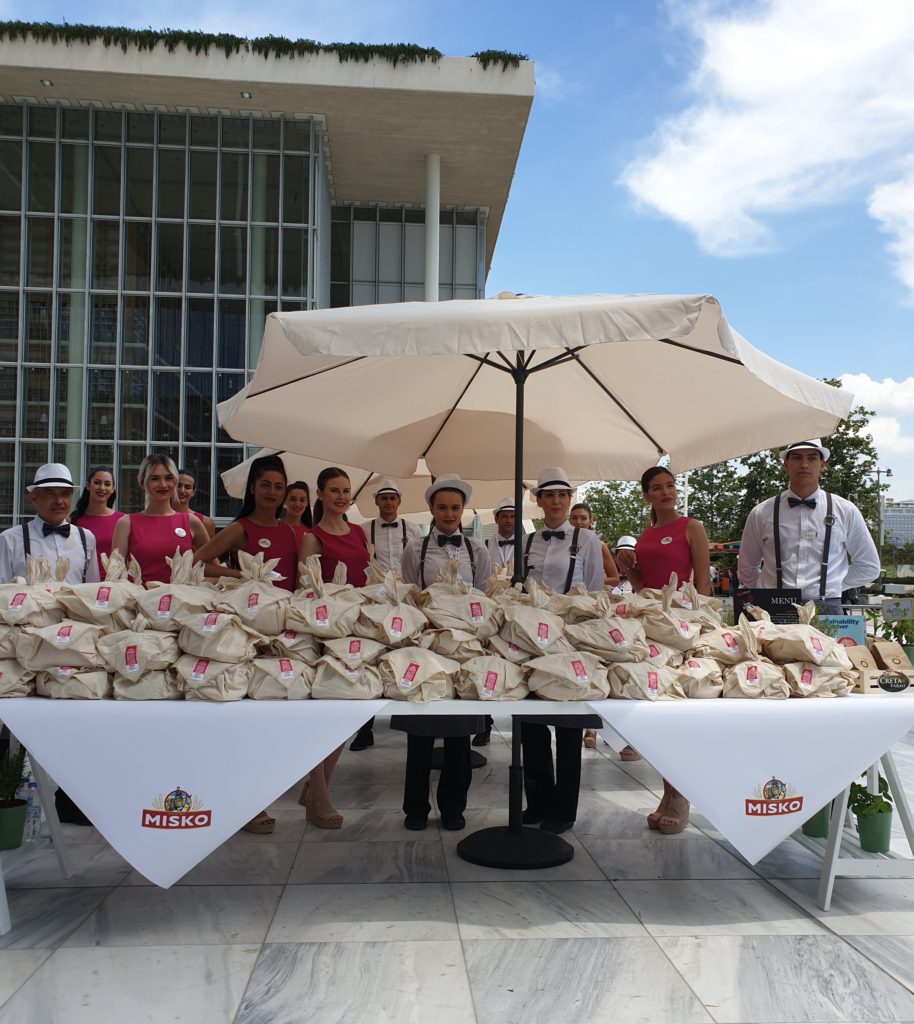 MISKO participated this year in TEDxAthens, which took place on Saturday, June 1, at the Stavros Niarchos Foundation Cultural Center, supporting for one more year this important conference with the rich program and wide scope. The theme of this 10th Anniversary TEDxAthens was the X variable which reminds us that the only constant in our lives is change.
MISKO pasta was there; and so did its unique and timeless quality which has remained unchanged over the past 92 years to offer a pleasant and delicious touch to the all-day conference. As the Food Catalyst of TEDxAthens 2019, MISKO offered MISKO pasta with tomato and basil sauce for lunch to the attendees, filling them with JOY and energy in order to participate in the rest of the discourses and workshops. The meal was offered in a biodegradable tub, in a multi purpose handkerchief of sustainable Greek fabric in compliance with MISKO' s core values and philosophy on environmental protection.
For this reason MISKO remains the favorite pasta brand of Greek consumers. Because MISKO pasta FILLS EVERY DAY WITH JOY thanks to its excellent taste and timeless quality and is always present for whatever reason and at any time we need it.