MISKO has strengthened the purchase of equipment at the new Learning and Pedagogical Support Center of the SOS Children's Village in Athens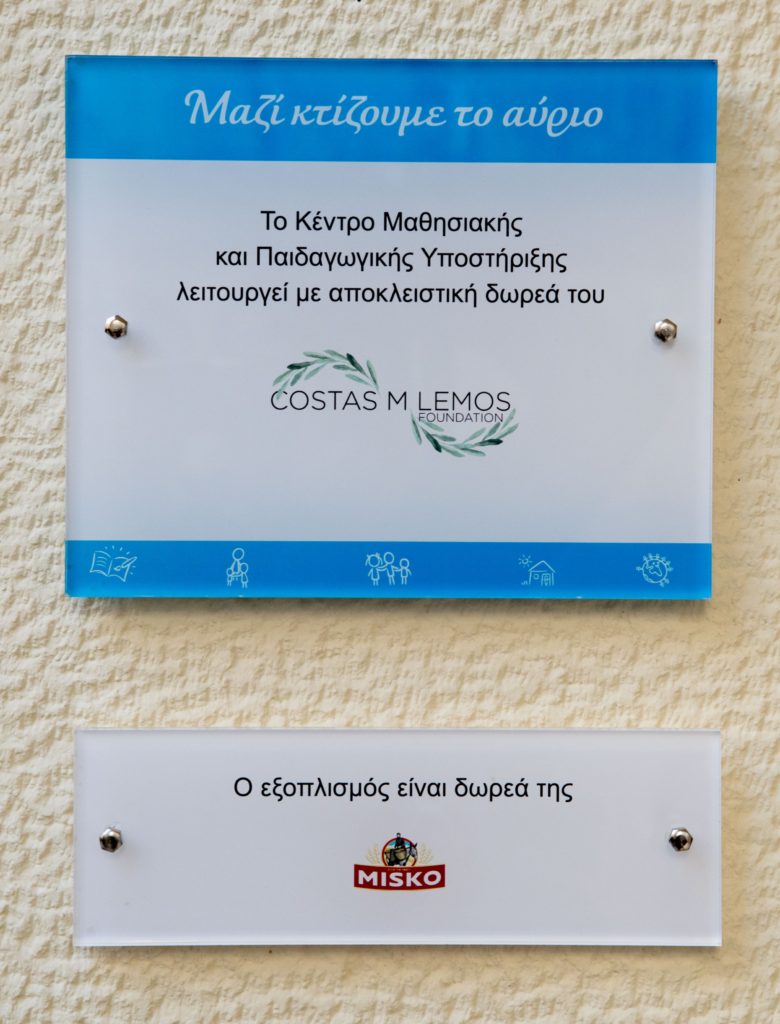 MISKO, which has been the favorite pasta brand for the past 92 years and has been the "tasteful companion" of Greek consumers at all times, proves that it cares for the society by supporting the work of SOS Children's Villages.
More specifically, MISKO, as part of the wider cooperation with SOS Children's Villages, has financially supported this charity in order to equip the new Learning and Pedagogical Support Center, which has been operating since March 2019 in Athens and was inaugurated on Tuesday, April16.
The Learning and Pedagogical Support Center aims to cover, within a safe and pedagogically appropriate environment, the learning needs of primary and secondary school children, while at the same time helping them to cultivate their skills through creative actions tailored to the characteristics of each age group. At the same time, it gives parents the possibility to save some beneficial time and gain support as regards fulfilling their role as parents and their vocational rehabilitation.
This donation took place under the MISKO4GOOD campaign, which ran during Christmas,throughout which MISKO, in addition to the financial support, offered products enough to make over 12,000 pasta dishes in SOS Children's Villages, a number achieved due to consumer posts with the hashtag # Misko4Good, as MISKO offered 4 dishes more for every dish photo uploaded!
MISKO is always present at the daily meals of consumers and those who really need support!