PRESS RELEASE
21 ΣΕΠΤΕΜΒΡΙΟΥ, 2017
MISKO celebrates its 90 years with culinary secrets and a trip to Santo Domingo!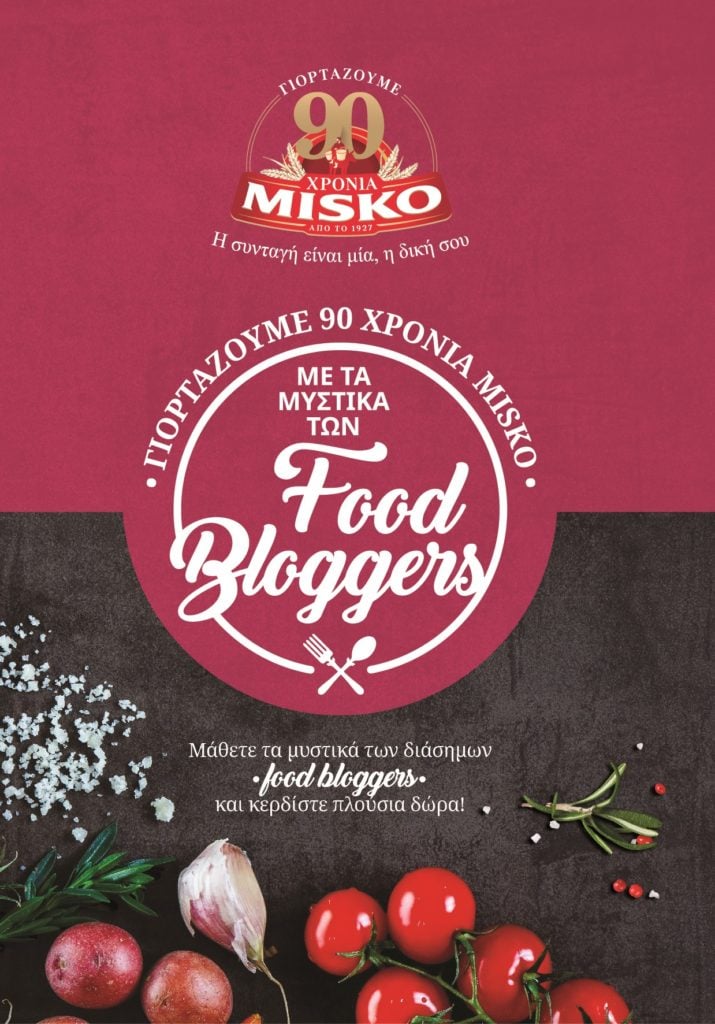 MISKO, the beloved pasta brand, turns 90 and invites its friends to discover the MISKO multipacks that hide cooking secrets of popular food lovers and take part in an… exotic contest offering one trip for 2 to Santo Domingo.
The booklets inside the multipacks are titled "We celebrate 90 years of MISKO with the secrets of Food Bloggers" and each one contains a unique code so that consumers may claim hundreds of great prizes! By entering the code at www.misko.gr/diagonismosmistika or by sending it via SMS, the participant may win right away, even get to travel to Santo Domingo! By buying multipacks, consumers collect codes and redeem them to get useful cookware such as oven pans or frying pans with lids. In addition, each code can "unlock" cooking secrets that create a sublime flavor! These are secrets that the 4 Food Bloggers with particular weakness for MISKO pasta share with us. Funky Cook, The Foodie Corner, Madame Ginger and MamaPeinao share 4 recipes that they prepared for all of us!
Since it was founded in 1927, MISKO, the beloved pasta brand, has held the most special place in the hearts of consumers. This is due to the relationship of trust that it has developed with pasta enthusiasts, featuring prominently in every Greek household. For 90 years, MISKO has been with us for every moment!